If you read the viral story about the mother and daughter who actually got into a fight with a Spirit Airlines gate agent, then you know how insane some of the airline's add-on fees can be. I'm betting without even reading the story, you'd know that a fight at a Spirit Airlines counter was over baggage fees. On Spirit Airlines (and other low-cost carriers like Frontier and Allegiant) bag size really does matter. RELATED: 12 Ways to Save Money on Baggage Fees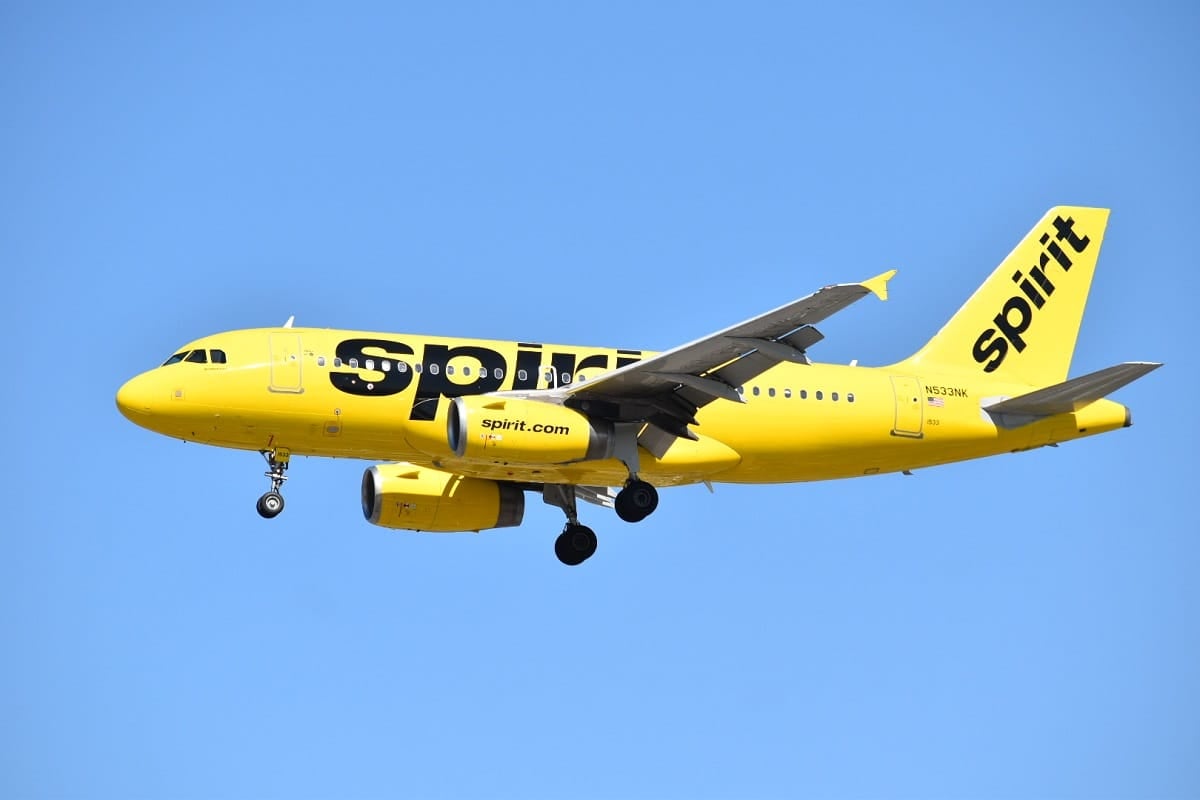 This post contains references to products from one or more of our advertisers. We may receive compensation when you click on links to those products. For an explanation of our Advertising Disclosure, visit this page.
Spirit Airlines, Frontier and other low-fare carriers are notorious for their outrageous baggage fees. That's how they're able to offer fares that appear to be a third of their competitors' but in reality, it ends up costing consumers more unless they've done their research.
Just read this story about how Frontier Airlines gate agents make a kickback every time they force a passenger to pay $99 to bring their carry-on onboard. That's right, they charge $99 and the most infuriating part is that many of the bags they force passengers to check actually do fit in the bag sizer. But the agents claim they don't fit if you have to push the bag down (even lightly). Crazy, right?
As for the irate mother and daughter who went toe-to-toe with a Spirit Airlines agent, they were flying from Philadelphia to Fort Lauderdale. A quick one-way search on Google Flights for a random date shows how cheap Spirit Airlines tickets are compared to their competition (see screenshot below).

Of course, if you're not a savvy travel consumer, you're going to grab the Spirit fare for $48 over Frontier's $129 and American's $200 fare.
You might also think that you can save even more money by not checking a bag. But when you fly one of these low -fare carriers like Spirit, they're going to get you since they charge for everything including, yes, carry-on bags. RELATED: Stop Overpacking! 10 Things You Don't Need to Pack
According to their website: "One personal item is included with your fare. This is something like a laptop bag or purse smaller than 18″x14″x8″." People might not realize just how small 18 inches is and/or they probably think they can just talk their way into bringing their roller bag onboard.
What Spirit should say is that they only allow a personal item, like a purse that will fit under the seat in front of you, for free. If you want to use the overhead bin, it's going to cost you … and most likely, it will cost more than your ticket.
For example, I logged on to Spirit.com and had to search for a while to find out what their baggage fees are. As you can see from the screenshot below, a carry-on bag at the time of booking is $57. It's $65 when checking in online and $99 at the gate. I mean, $99 to put a bag in the overhead bin? That's enough to drive a sane person crazy. I'm not defending the actions of the mother/daughter duo but it is enough to make you flip your lid.
This is why Spirit Airlines usually leads the way in customer complaints with the Department of Transportation (DOT). According to Finance Buzz, "Spirit Airlines was in first place for the most complaints, and it wasn't even close. The budget airline received a whopping 637 complaints from customers, according to the DOT data."
Low-Fare Carrier Personal Item Bag Dimensions
Here are the allowed personal item dimensions for Spirit, Frontier and Allegiant Airlines:
Spirit Airlines
"Personal item: (e.g., purse, small backpack, etc.): Dimensions must not exceed 18 x 14 x 8 inches (45 x 35 x 20 cm) including handles and wheels. Carry-on bag: Maximum of 22 x 18 x10 inches (56 x 46 x 25 cm) including handles and wheels."
"The personal item must not exceed exterior dimensions of 8 in. x 14 in. x 18 in. (20 cm x 35 cm x 45 cm) and must be placed under the seat."
Frontier Airlines
"Personal Items: Personal items can be no larger than 14" tall, 18" wide, and 8" long. Personal items must fit completely within the personal item portion of the bag sizer. Think purses, totes, computer bags, briefcases, and kids backpacks!"
So if you are planning to fly Spirit, Frontier or Allegiant Airlines and want to prevent your blood pressure from going through the roof, I suggest traveling with a bag that is specifically designed to fit into their baggage sizers. This duffle bag is 17 x 12.6 x 6.3 inch, which means that it fits into an 18 x 14 x 8 inch bag sizers and can be stowed under your seat so you don't have to pay those outrageous fees. It's lightweight, foldable and inexpensive and can save you enormous amounts of aggravation and money when you're flying on a low-fare carrier that charges for carrying your bag onboard.
One Amazon reviewer had this to say about the bag:

Another reviewer recommends buying the bag with the shoulder strap, like this one.

Don't be fooled by the seemingly low costs of low-fare carriers. But if you must fly one and if you're able to fly light, use a bag like this to make your travels smoother.
KEEP READING
Want more travel news, tips and deals? Sign up to Johnny Jet's free newsletter and check out these popular posts: The Travel Gadget Flight Attendants Never Leave Home Without and 12 Ways to Save Money on Baggage Fees. Follow Johnny Jet on MSN, Facebook, Instagram, Pinterest, and YouTube for all of my travel posts.