This post contains references to products from one or more of our advertisers. We may receive compensation when you click on links to those products. For an explanation of our Advertising Disclosure, visit this page.
I never thought I'd be one of those people who wander around the world – alone. It wasn't something I purposely wanted to do, but since my friends couldn't travel for such long stretches and as frequently as I could, I was forced to go it alone.
I'm not going to lie, my first solo trip was uncomfortable. But once I did it a handful of times, I learned to let go of the fear, anxiety, and uncertainty that comes with traveling solo. I now enjoy traveling alone and recommend it to anyone who is willing to give it a try.
If you're nervous about going on your first solo trip, don't be. There are lots of ways you can prepare for solo travel and meet people along the way so you're not alone the whole time.
1. Choose an easy place to visit
If this is your first solo trip, ease into it. I started with solo domestic trips to Alaska and New Orleans. When I got comfortable with that, I went international, to Australia, New Zealand, Spain, and Canada.
I chose highly developed, metropolitan, mostly English speaking countries. I didn't want to stress out about getting around and communicating with people in a non-English speaking country.
Obviously, everyone's desire for top places to visit is different though.
Plan the solo trip that speaks to you but try to keep it as simple as possible. My very experienced solo traveler friend recently went to Kenya alone and said if it weren't for a friend in Nairobi, she would've had a tough time getting around the tricky town.
I stick to places with a robust public transportation system. Google Maps will be your best friend, so make sure you're in a place where you can easily access it.
If you have an adventurous spirit and want to visit a place that's less developed, by all means, you should! Just be sure to do your research and find out how you'll get around town once you arrive.
2. Book a room in a shared Airbnb house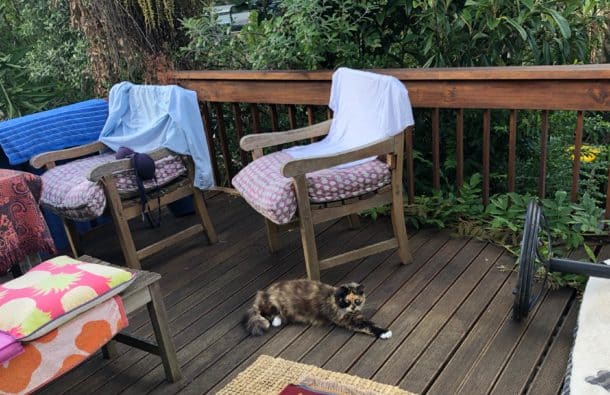 I don't use hostels but I sometimes book a room in a shared house using Airbnb. That way I still have a private room and my own space.
There are two reasons why I use this route — one, I can meet other travelers and two, I can save money, as traveling alone can be expensive. I'm not a big fan of hostels, but if you don't mind them, hostels can be a great way to meet other travelers as well.
The easiest way to check if there will be other travelers in an Airbnb house at the same time as you is to message the host and ask. Also, when searching for homes in Airbnb, I filter by "superhost" status. These are experienced Airbnb hosts who regularly welcome travelers into their homes.
When I was in New Zealand last year, I met a few folks from France and Germany who were happy to eat together and hang at the local museums together. It broke up the monotony of always being alone during my trips.
Note: If you do prefer a hotel, use a hotel credit card that may earn you free nights and other upgrades and perks. Alternatively, book your Airbnb on a rewards card such as the Chase Sapphire Preferred.
3. Give yourself lots of free time
Having every single day and time slot mapped out doesn't allow for flexibility. The whole point of traveling alone means you can do whatever you want and be spontaneous.
It also leaves space open in case you meet other travelers and decide to roam around together.
4. Go on group tours
If you're headed to a big city like Paris or Berlin, you can most likely find walking tours that will give you an interesting, historical account of various neighborhoods. Walking tours is also an easy way to meet other people.
When I was in Barcelona, I went met a gal from Hong Kong who desperately wanted to eat paella after our walking tour — so we asked the tour guide where to go and ate the best paella of our lives!
TripAdvisor usually has the highest reviewed walking and group tours for various cities.
5. Be extra cautious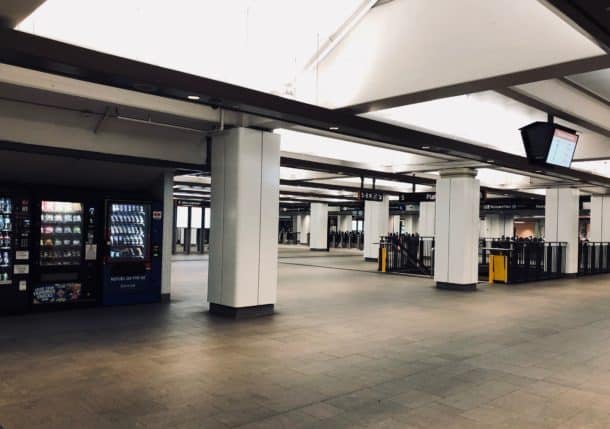 You won't have your travel companion to look out for your bags while you use the restroom. Traveling alone means you need to be extra careful of yourself and valuables.
For ladies traveling alone, consider bringing a whistle since it's small and easily packable.
Use common sense and don't venture into areas late at night where you can get easily lost or where the streets are empty.
6. Tap into your network before your trip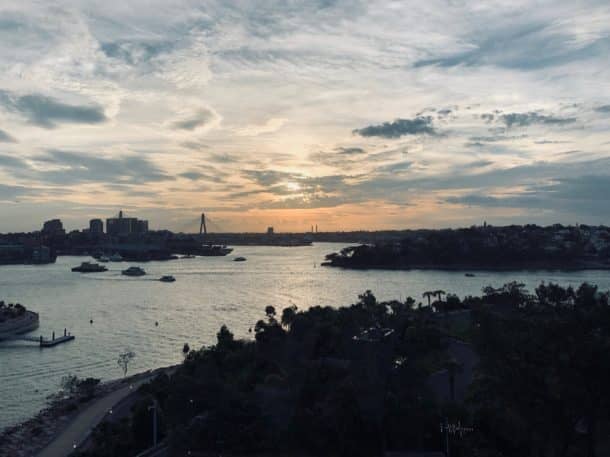 Ask your friends and family if they can Facebook intro you to someone who happens to live in the place you're visiting. The worst they can say is no, right?
Having someone to meet up with is a godsend because they show you all the cool places in town.
When I was in Australia and New Zealand, I met up with friends of friends who were more than happy to show me around. I was able to eat at neighborhood-specific eateries and experience certain areas around town that offered with incredible views of the city that I would've otherwise missed.
Wrapping Up Solo Trip Tips
Traveling alone may sound intimidating, but once you get the hang of it, you'll learn to truly appreciate it. Learning to enjoy your solo trip is sort of like fine wine; it gets better with time and experience.
You can do, see, and eat all of the things that appeal to you, without anyone else rolling their eyes or pulling you in a different direction. Not having to worry about anyone else's needs really appeals to me, especially when I'm on vacation and want to relax. Embark on your solo trip with an open mind and make memories.