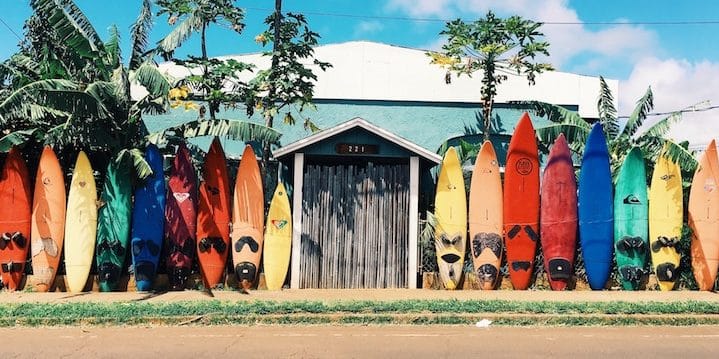 I'm not a surfer, but I do enjoy renting a surfboard on Waikiki Beach (where the water is warm, clear and shallow and the views and waves are perfect for novices like me). However, many of my friends love to surf and not just in southern California. Some of them travel all over the world, and one of their go-to websites to track conditions is Surfline.
Surfline has been around since 1985 and was the first website to add surf cams. Now, it has a network of over 200 live cameras, of which the quality has steadily improved. You can find detailed surf forecasts (including tides, wind, weather) for every region of the world from Africa to South America to Australia and everything in between. If you upgrade to the Premium version, you'll get 17-day surf forecasts instead of just the three-day and ad-free HD cams available without pay.
In recent years the site has also added two new products: FishTrack and Buoyweather. FishTrack helps fishermen find and catch more fish. Buoyweather provides mariners with accurate and accessible data, which helps them safely enjoy the ocean.