I was pleasantly surprised how many people enjoyed my LAX to Maui trip report. The story was picked up by Google so I received a lot of comments and emails and all were positive. I will have to write more of these detailed trip reports because there's no doubt that when I travel, I learn or refresh my memory of a plethora of tips. Today's tip is an extension of that trip report, all about what I learned about renting a car in Maui. RELATED: An Ex-Cop Has Pulled Over Vehicles For This Reason: Save Yourself Headaches and Hassles With This Car Rental Tip

This post contains references to products from one or more of our advertisers. We may receive compensation when you click on links to those products. For an explanation of our Advertising Disclosure, visit this page.
It's been a while since I've rented a car at an airport and this was my first time renting one in Maui in five years. As you can see from the photo above, a lot has changed. Here are my tips so far (yep, it's a work in progress since I haven't returned the car yet).
Don't prepay
If you don't book cars often then here's my advice: Don't book a non-refundable pre-paid vehicle, even if the price seems great. Because things happen. Once, I was flying from Washington DC to Miami and I was in such a rush that I forgot to put my driver's license back in my wallet. I was wearing some stupid shorts that had shallow pockets so I dropped my ID, I'm guessing while sitting on the plane. I learned real quick that my prepaid reservation, that I thought was such a great deal, wasn't because you can't rent a car if you don't have a valid ID. I couldn't get a refund since I'd prepaid so always make sure your rental is refundable or don't prepay. Hopefully with technology, that will all change. For instance, in some states, the TSA is accepting copies in Apple Pay.
Reserve early and keep checking prices
I mainly use Costco when I book car rentals. I usually check all the sites first, like Avis, Enterprise, Hertz, Auto Europe, Booking.com, Expedia, Priceline, RentalCars.com and Autoslash. What I like about Costco is that they give you four different companies and you don't have to pre-pay. The trick is to reserve a car when you book your plane tickets and then keep checking to see if the price goes down. Often, the price drops as it did on this trip to Maui. Originally, Avis quoted $547 for a weekly rental for an intermediate size car and the price dropped multiple times, including the day before arrival, so I rebooked for $379.
Sign up to the car rental company's rewards program and use the app
I always recommend signing up to any travel provider's rewards program because you never know when you will fly, stay, drive or cruise with them again. What I like about Avis is that their app allows you to skip the counter (at least it did for me and I don't have any special perks unless one of my credit cards gives me their Avis Preferred status). In the past, the worst part about renting a car, especially in Hawaii, was waiting in a long, slow, hot line after a transpacific flight. No bueno. With the app, there are no lines.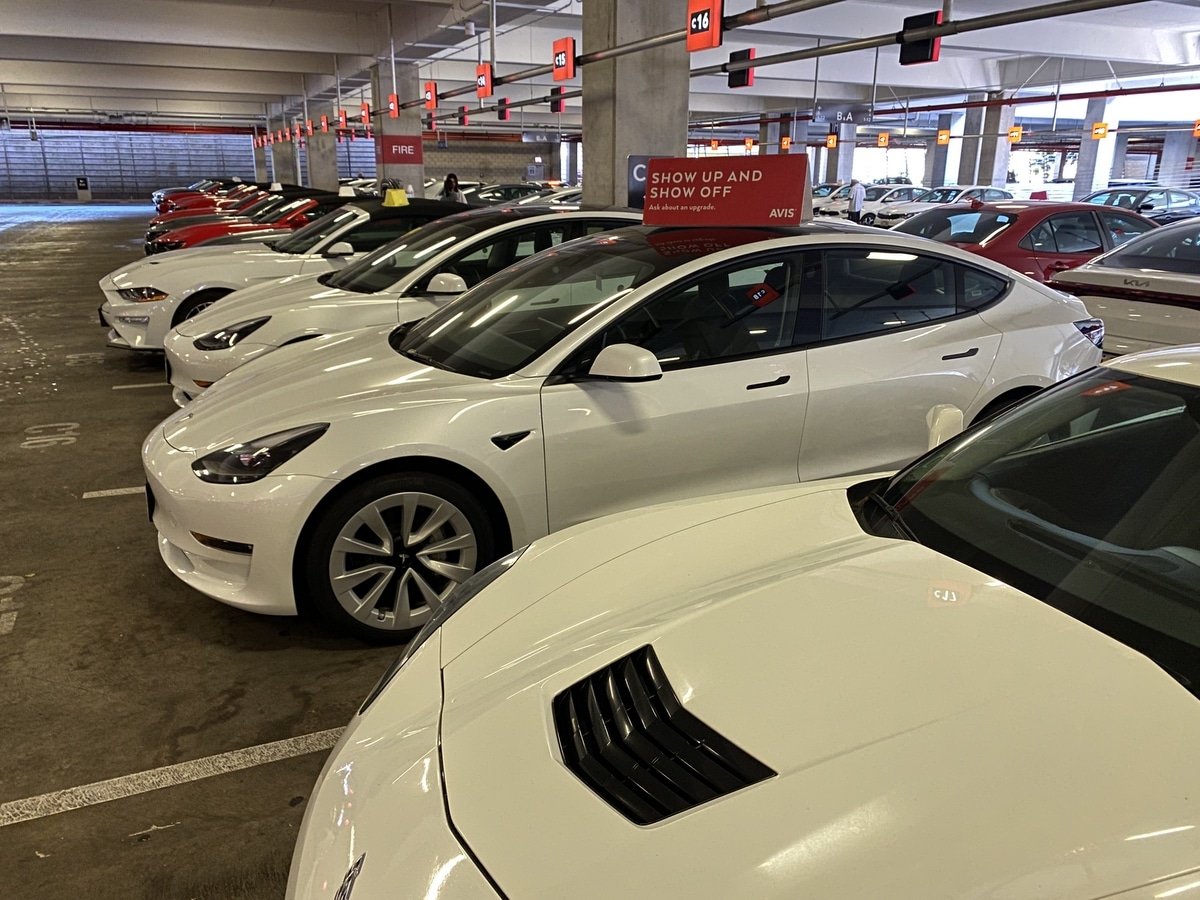 They assign you a car and if you don't like it, you can change it. I should have changed ours as it took me 15 minutes to set the car seat up since I couldn't get one of the hooks to take. But I had already loaded the luggage in the trunk and my son in his booster seater so I just kept pushing. My rookie mistake was not putting the hook on the far side on first and then doing the one by the door … but I have stubborn Italian blood in me.
Don't rent a car seat or booster
Speaking of car seats and boosters … Don't rent a car seat or booster from the car rental company because what it costs to rent for a week will cover the cost of a brand new one that you can take home. For example, a booster or car seat rental for the week cost $69.95 but the Graco booster seat we bought for my son cost about $30. And the car seat we bought last-minute for our daughter was $79.99. Also, the rented boosters and car seats are pretty disgusting.
Organize a week ahead
If you have little kids like we do (ages 3 and 6), then get organized a week ahead of schedule. We used to have a WAYB car seat for our toddler; for babies and up to 30lbs, you want a Doona car seat and stroller, which was a GAME CHANGER for travel. But I somehow misplaced our old WAYB car seat (I think I left it at my mother-in-law's, thinking we would get it at Christmas, but we were unable to go thanks to Covid), which was a serious mistake since they are expensive (but so easy to travel with!) But fortunately, we started organizing everything for our trip a few days before and noticed it was missing. So we ordered an inexpensive car seat on Amazon, which arrived in two days, and checked it.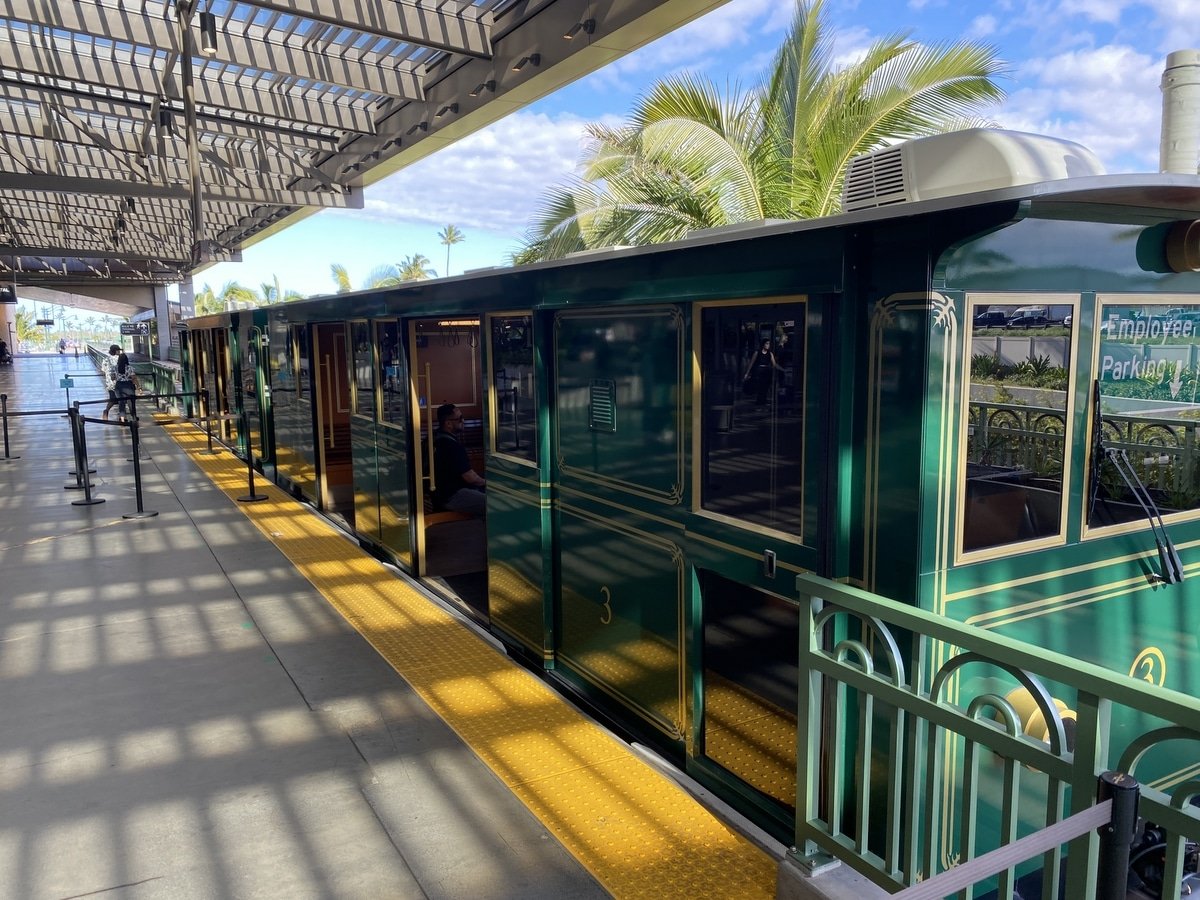 Renting at Maui Airport
Maui Airport hasn't changed much from what I could see when we landed except that there were a lot more planes on the tarmac. We were stuck there in no man's land for at least 10 minutes waiting for traffic to clear. But what has changed is their new car rental center. It's now state-of-the-art and there's a tram, which is designed to pay homage to the old plantation-style trains of Hawaii.
The tram takes passengers to the new facility, which is beautiful and reminded me of the one in Phoenix. I later realized that if you don't want to wait the two minutes the tram takes to come, you can also just walk, which the sign says is a three-minute jaunt.
Plenty of cars
I'm happy to report that the car rental shortage from 2021, which was billed as The Car Rental Apocalypse, seems to be over. At least in Maui. During the pandemic, car rental companies sold off their fleets and then there was a chip shortage so they couldn't replenish them in time for the strong demand. But Maui now has plenty of cars and that was confirmed to me by multiple people. But that doesn't mean you should wait until the last minute to book, especially over holidays and the summer.
Inspect your vehicle
Always inspect your vehicle for scratches, dents and cracks in the windshield. Check the tires, pop the trunk and look for a spare tire and check to see if the registration sticker is valid. Take video and photos with timestamps so you can prove the scratches or dents were already there and report them before leaving.
Have your ID ready
Again, it's been a while since I rented a car from an airport so I forgot how easy it is. Just find your car, show your ID to the attendant at the exit and you're good to go.
What are your tips?
Please leave a comment below if you have more car rental tips, including for Maui specifically. I have more including one from a friend of mine who used to work at a major car rental company. Here's how to save and avoid headaches.
KEEP READING
Love to save money when you travel? Sign up to Johnny Jet's free newsletter and check out these popular posts: 10 ways to find cheap flights and 12 ways to save money on baggage fees. Follow Johnny Jet on MSN, Facebook, Instagram, Pinterest, and YouTube for all of my travel posts.