This is the fourth installment in a six-part series following JohnnyJet.com writer Cynthia Cunniff through her experience of touring Bosnia-Herzegovina & Croatia with Insight Vacations. Head back to the series home page for the full experience or jump straight to: 
Our Insight Vacations tour included a day stop in Split, Croatia, which has been hosting visitors seeking its beaches and sun since the Roman era. Entering the town from the harborside, we were greeted by the majestic retirement palace of the Roman Emperor Diocletian, which spans for blocks. Its glowing white stonework comes from the nearby island of Brač and may look familiar if you've been to DC. It's rumored the White House stonework was shipped to the US from the same quarry.
After Diocletian's death, his palace and the surrounding area became a resort destination and has been a vacation spot ever since. Our local Insight expert took us through the maze of grand hallways into the bowels of the palace, which had been used during the Diocletian era as a dump until the cavernous rooms were full and forgotten. When it was discovered again, the ancient debris was removed, leaving spooky archways and minimal light. A perfect spot for the Game of Thrones scenes shot at this location.
A tour through the narrow, winding streets of Split will lead you to gelato and little cafes, a working 400-year-old clock, and other artful surprises at every turn.
Ancient Rome had a lasting impact on Split, and the Romans brought evidence of their many other conquests. A 3,500-year-old Egyptian sphinx is one of the few that remain intact in the city, and is surrounded by columns also taken from Egypt.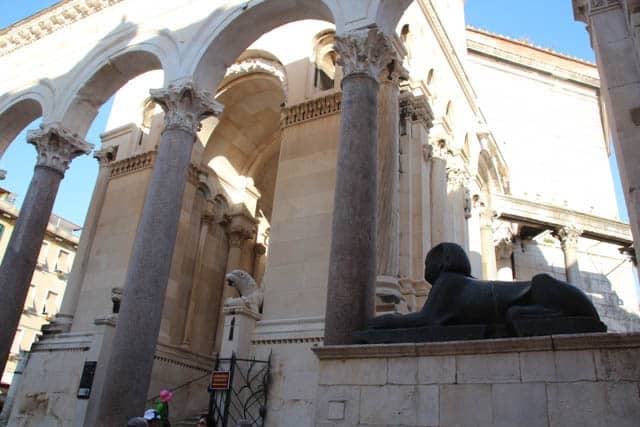 The public squares of the city have their own groups of locals that congregate in them. There's a seniors square where many of the older folks come to gossip, for example, and the younger people traditionally hang out on the waterfront.
Our evening in Split was enjoyed at a lively taverna with seafood, wine, folk songs, and fantastic friends.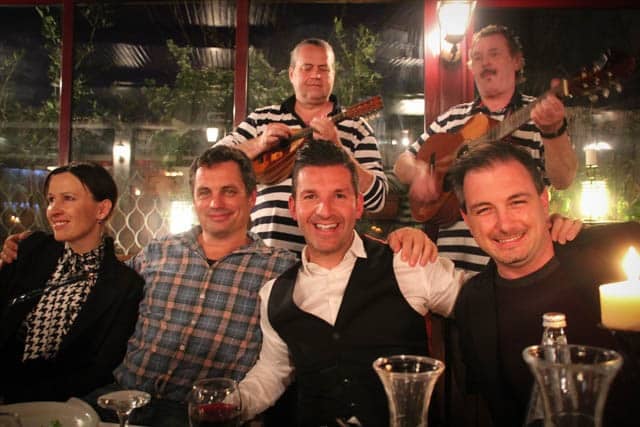 The town glows as the sun hits its white stonework, and there's no question why it's been used as a resort town for thousands of years. Split is enchantingly aged and a living city at once.
Tip: On its modern side, it hosts Ultra Europe, a music festival that draws over 100,000 partners from 75 different countries each July.