This is the sixth and final installment in a six-part series following JohnnyJet.com writer Cynthia Cunniff through her experience of touring Bosnia-Herzegovina & Croatia with Insight Vacations. Head back to the series home page for the full experience or jump straight to part 1, part 2, part 3, part 4, or part 5.
Idyllic doesn't even scratch the surface when describing Dubrovnik, Croatia. The pristine blue-green hues of the ocean, gently lapping at stone beaches and leading to rolling hills of the Pelješac peninsula that look out toward islands set in a sparkling sea—it's beyond the imagination.
For a vast perspective of both the natural surroundings and the layout of the city itself, take a stroll along Dubrovnik's 2-km fortressed wall, where 900,000 people a year take in the beauty of this UNESCO World Heritage Site. The wall has seen a 21% increase of foot traffic since Game of Thrones started filming in Dubrovnik.
The layers of stone buildings with terracotta-tiled roofs have been lived in for the duration of this 7th–century city. It is mandated by law that all buildings be made of stone, due to the use of open flames over the course of history. Residents that built with wood were punished by not being allowed to drink alcohol, out of a fear that in a drunken state, people would be more likely to tip over a candle or leave a fireplace unattended.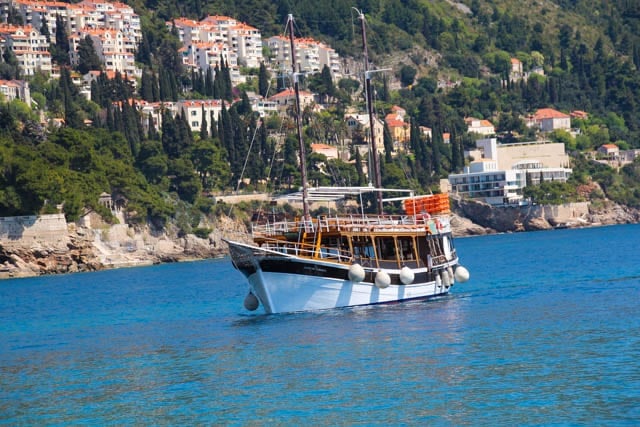 Even the ferry ride from the island of Korčula to the mainland gave us glorious eyefuls of the coastline and open water. The drive from Orebić to Dubrovnik was overwhelming on the senses. Just when we thought we'd seen a stunning vista to end all stunning vistas, a new jaw-dropping landscape appeared as the Insight luxury coach headed down coastal roads.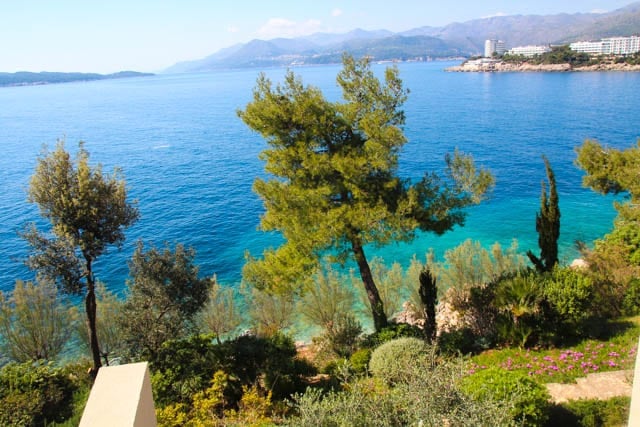 The old city of Dubrovnik is grand. The matching stone of the walkways and its buildings is impeccably kept, and despite the tourists, it's not hard to get an idea of what daily life was like hundreds of years previous because, thankfully, not much has changed. The city is kept in pristine condition by law; it's compulsory that the area in front of your property is washed every day.
By all appearances, it seems as though the Bosnian War did not touch Dubrovnik, but it did. The areas of this uniquely majestic city that were destroyed are still being repaired, and our local guide (a child of the war) told us that she remembers not being able to play outside for months on end. The kids weren't able to attend school for a year, and during that time they would entertain themselves by playing poker in the safety of basements.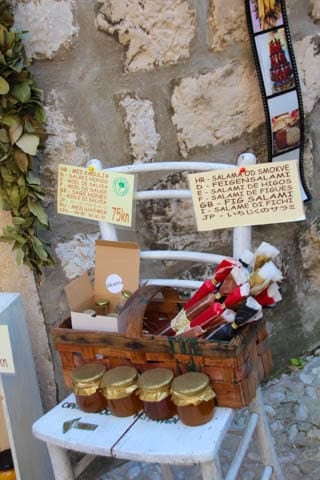 The Game of Thrones tour
I couldn't help but geek out over the fact I was in King's Landing. Cheesy, I know—but we all have our cheese to bear in life. There's no doubt why Old Dubrovnik was chosen as King's Landing for many scenes in Game of Thrones.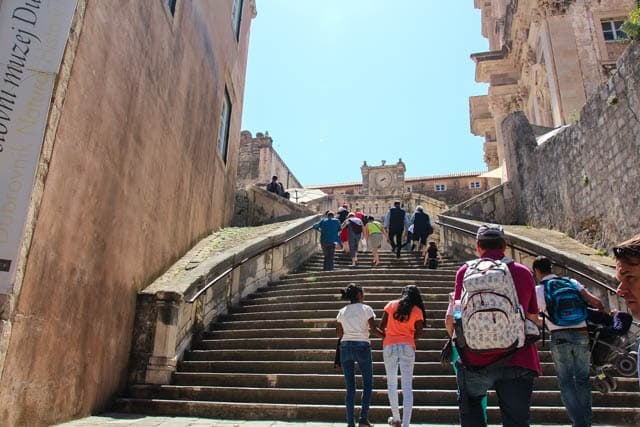 It's all there: imposing towers, pebbled harbor, glaring white stone building with terracotta roofs, and winding narrow staircases that lead to dark archways. The city doesn't charge the Game of Thrones team to film there, but it has reaped the benefits of increased tourism through worldwide exposure.
Insight arranged for those of us interested in Game of Thrones to spend time with a local who knew the ins and outs of filming for the show—and just so happened to have a sister who's frequently cast as an extra. Tomaslave "Tom" Monatana made the tour fun and answered our questions without hesitation. He even showed us the youth hostel where, purportedly, a favorite cast member got completely snockered and passed out while partying with travelers.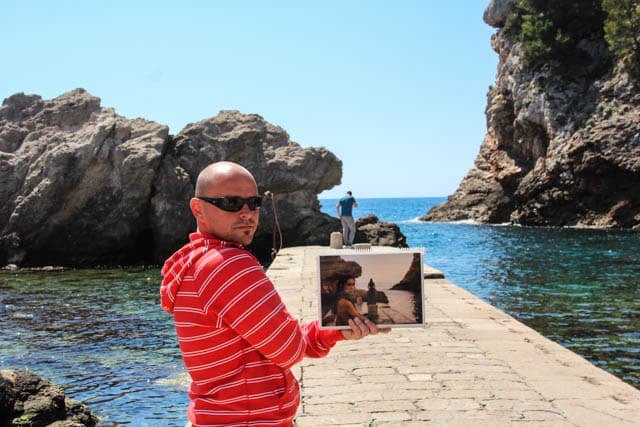 If you're a fan of Game of Thrones, there are many scenes in Dubrovnik that convey the dirt and filth of some of the characters. Apparently for those of us who watch the show, we should be grateful smell-o-vision isn't a thing, said Tom, as some of the extras often smell realistically gross as they're not allowed to wash their costumes for days while filming in the heat of Croatia.
In addition to touring the city itself, we were also lead through Fort Lovrijenac (or St. Lawrence Fortress) just outside of the city's main gates. Our local guide took us through a glimmering alcove (where you can rent kayaks) and up a winding staircase to the overlook that holds the fortress where many scenes of Game of Thrones have been shot.
Along with the filming information, Tom also filled out his tour with plenty of historical background on the city itself. His perspective was unique and refreshing—and not the typical droning on that so many of us think of when we hear the term "tour guide." He was once again reflective of Insight's investment in finding talented local guides.
A special welcome in the palace
Most of Dubrovnik is out of the ordinary, but in typical Insight Vacations fashion, our group was treated to a private champagne welcome by a city official in the imposing and majestic Sponza Palace. We had the opportunity to stroll through the proscenium and it was a treat to have the halls all to ourselves. Quite the venue.