This post contains references to products from one or more of our advertisers. We may receive compensation when you click on links to those products. For an explanation of our Advertising Disclosure, visit this page.
When you want to take epic pictures and videos, you need the best travel tripod. You might be going on a road trip, flying to Hawaii, or visiting a nearby park. No matter how far you travel, bringing the right photography gear can help you get the perfect angle and lighting the first time.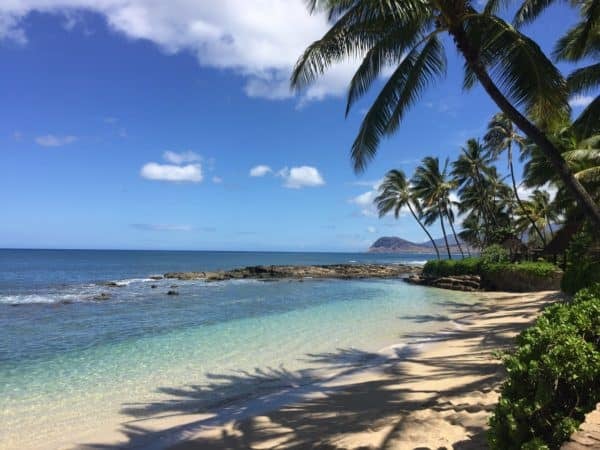 Contents of the Best Travel Tripods 2020
Peak Design Travel Tripod (Best Overall Travel Tripod)
If you need a travel tripod that's compact while travel but extends up to 5 feet when in use, consider the Peak Design Travel Tripod. The sturdy aluminum frame has 5 retractable sections that extend up to 60.2 inches. This tripod collapses to 15.2 inches and 3.125 inches to easily fit in most carry-ons and backpacks.
The weight capacity is up to 20 pounds allowing you to use a DSLR camera with a telephoto lens. You get a mobile mount and an ARCA-compatible standard plate (with a quick-release button) to fit most cameras and smartphones. You will also appreciate the omnidirectional aluminum ball head.
If you need it, you get a bushing removal tool along with two hex wrenches (4 mm and 2.5 mm).
Benro Aero 4 (Best Compact Video Tripod)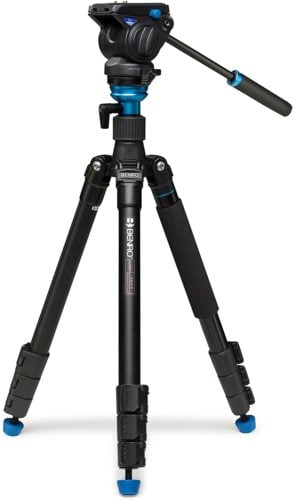 Videographers that need a high-quality yet compact travel tripod will like the Benro Aero 4. You get a removable flat base video head and 3-stage aluminum heads. The Aero 4 comes with interchangeable screw-in rubber feet or stainless steel spiked feet.
The Benro weighs 5.82 pounds and can carry devices up to 8.8 pounds while extending up to 65.2 inches. This tripod compacts down to 21.85 inches.
Serious videographers should consider the sturdier Benro BV4 available in carbon fiber and aluminum editions.
MeFOTO GlobeTrotter (Best Carbon Fiber Travel Tripod)
Carbon fiber travel tripods are sturdy and can weigh less than their aluminum counterparts. The MeFOTO GlobeTrotter Carbon Fiber Travel Tripod is one of your best options. This carbon tripod weighs 4.6 pounds and supports DSLR cameras and telephoto lens combos weighing up to 26.4 pounds.
While it's sold separately, you can purchase a MeFOTO SideKick phone mount to use your smartphone with the GlobeTrotter. The ball head pivots 360 degrees with a separate head and pan lock feature.
The GlobeTrotter converts into a 64.2-inch monopod when buildings don't allow tripods. Its tripod legs extend in 5 segments with a maximum height of 64.2 inches. You can shrink the GlobeTrotter down to 16.1 inches when inverting the legs.
Manfrotto Befree Live (Best Travel Tripod for Backpackers)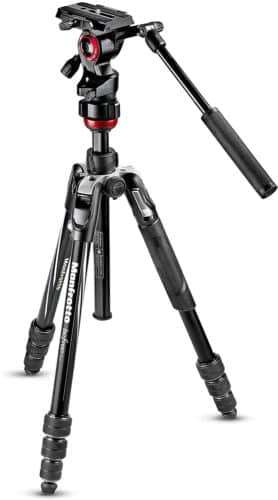 The Manfrotto Befree Live can be a good option for backpacking and road trips. This tripod measures 15.75 inches when stowing in your pack. The BeFree aluminum model weighs 3.6 pounds. Devices weighing up to 8.8 pounds fit on the fluid video head with a built-in leveling bubble.
Each tripod leg has twist locks at three retractable segments with a maximum height of 59.06 inches. The tripod comes with an Easy Link attachment that can hold accessories to provide extra weight for stability.
Joby Gorillapod 5K Kit with Rig Upgrade (Best Mini Tripod)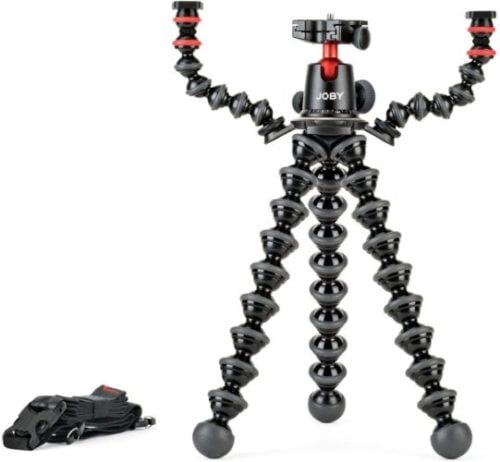 The Joby Gorillapod comes with three different maximum weight capacities (1K, 3K, and 5K). The Joby Gorillapod 5K kit with Rig Upgrade can hold up to 5 kilograms, which equates to 11 pounds. Choosing the rig upgrade option gives your two 1/4-inch arms that can fit lighting and microphone accessories. You also get two cold shoe mounts and a GoPro mount.
A ball head tripod gives you ample mobility for a mirrorless camera or DSLR camera. This kit comes with a GoPro mount, but you will need to purchase a cell phone mount if you record with your camera.
You can configure the multi-piston legs to hold your camera like a traditional travel tripod. There's also the option to hold the legs for selfies or walk-and-talk videos. A third option is to wrap the tripod legs around a post or small tree to get the desired height for your photoshoot.
UBeesize Selfie Stick Tripod (Best Tripod for Phones)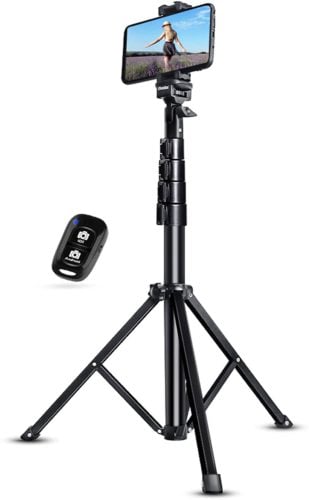 Sometimes, a traditional three-legged tripod is too restricting. The UBeesize Selfie Stick doubles as a self-standing tripod and a handheld selfie stick. This travel tripod holds most Android and iPhones and comes with a universal phone mount and GoPro mount. Digital cameras can fit by using the 1/4-inch screw.
As a tripod, you can extend it from 17.5 inches up to 51 inches. There are 5 extension positions. In selfie stick mode, you can rotate the neck 180 degrees and the head 360 degrees. This tripod is amazingly lightweight and only weighs 0.78 pounds.
You also get a Bluetooth shutter remote that works with most phones without downloading an app.
Related: The Best Credit Cards for the Apple iPhone (Free Phone Protection)
Zomei M5 Camera Tripod (Best Lightweight Tripod)
The Zomei M5 Camera Tripod is a great option if you want a lightweight tripod. It's also one of the best travel tripods that costs less than $100. This tripod weighs 2.73 pounds, which is at least one pound lighter than larger models. Despite its feather-like weight, the M5 is sturdier than most lightweight tripods.
In addition to the lightweight, you may also appreciate its compact size. The Zomei M5 collapses to 13.78 inches and extends up to 55 inches tall with four leg sections. With a maximum weight limit of 17.6 pounds, this tripod can hold your DSLR camera.
You get a 360-degree directional rotation for the tripod head with a built-in bubble level. This tripod comes with a mobile mount and a remote clicker. The adjustable legs let you "invert" your camera, so it's on the bottom of the tripod when you want to get your camera closer to the ground.
AmazonBasics 60-Inch Lightweight Tripod (Best Tripod Under $50)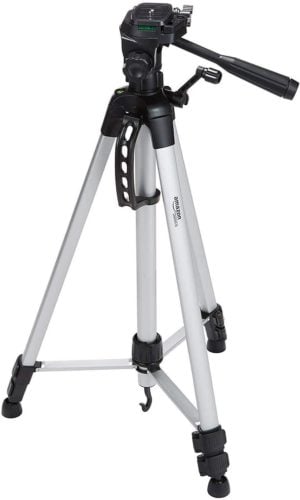 If you need a cheap travel tripod for a one-time shoot, consider the AmazonBasics 60-inch Lightweight Tripod. This tripod is best for casual photographers as you won't get the stability or features that a high-end tripod provides. But, it's hard to compete with the rock-bottom price for this lightweight tripod.
This tripod extends up to 60 inches with intermediate lengths of 20 inches and 48 inches. While you won't get an omnidirectional ball head, you will find a built-in level on the camera mount and above the tripod legs. Rubber feet can provide additional stability.
Summary
Tripods come with multiple features to help you get extra stability and angling. Some are better for holding phones and others for high-end cameras. One trait each travel tripod has in common is the convenience of no longer lugging around a bulky tripod that belongs in a photography studio.
Related Articles: