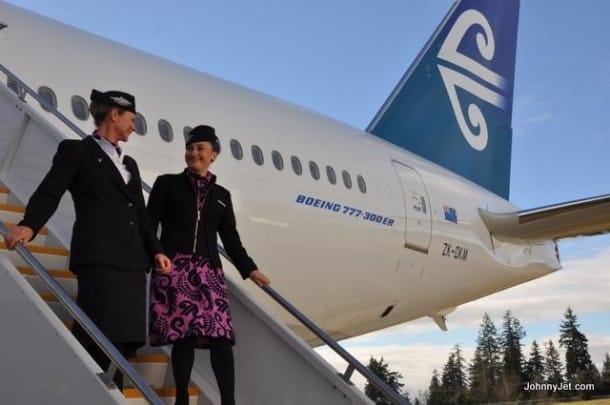 Whenever I'm asked what my favorite airline in the world is, I always list Air New Zealand as one of them. That's because Air New Zealand makes a long-haul flight seem short since they have new planes, friendly flight attendants, comfortable seats, on-demand snacks and refreshments, fabulous individual entertainment systems with over 1,000 hours of programming, and the most entertaining inflight safety videos I've ever seen. Have you seen the one where they painted, yes, painted, uniforms on their flight crew? Or the Hobbit-themed safety video? There are many others, including one with Richard Simmons, Snoop Dogg and Sports Illustrated models. Here's Air New Zealand's YouTube channel; it has over 41 million views so they must be doing something right.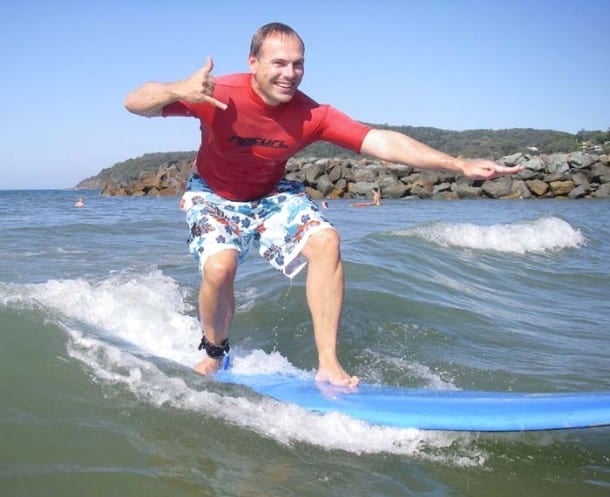 Australia
The second most popular question I'm asked is what my favorite country is. That answer has a lot of variables but I always include Australia since the first time I visited, in 1995, I fell in love and wanted to move there. Unfortunately, I've never lived Down Under but I have been fortunate enough to visit many times. I've been all around the country from Sydney, Melbourne, Uluru, Great Barrier Reef, Brisbane, Noosa, Darwin, Hamilton Island, Orpheus Island, Fraser Island, Adelaide and Kangaroo Island. I've even taken the train from Darwin to Alice Springs.
Great Airfare Deal to Australia
I was last in Australia in March for the Dodgers vs Diamondbacks opening series of Major League Baseball but I might have to visit again soon since Tourism Australia and Air New Zealand have partnered to offer a great price to visit six of the airline's gateways in Australia: Sydney, Melbourne, Brisbane, Cairns, Adelaide and Coolangatta (The Gold Coast). It's $1398 to fly from one of Air New Zealand's U.S. gateways: Los Angeles, San Francisco or Honolulu. It's $1598 to fly from Vancouver. No matter if you are flying from Canada or the U.S., you can easily connect via Air Canada or United Airlines since Air New Zealand is one of their Star Alliance partners. All of Air New Zealand's flights connect via Auckland. Tickets must be purchased by September 14 and travel between October 18 and November 25, 2014 or February 1 to June 8, 2015.

Skycouch
If you want to ensure you arrive in Australia rested, relaxed and refreshed, then upgrade to Air New Zealand's Economy Skycouch (US gateways only). The Economy Skycouch is one of my favorite airline features and I got to experience it on their very first 777-300 delivery flight from Boeing Field (just outside of Seattle) to Los Angeles. FYI: The 777-300 has 244 seats in economy, and 60 of them can be turned into Skycouches (with 20 different combinations). The leg rests of three seats together flip up to form a flat area (5'1″ long). The configuration would make the trip much more pleasurable for a couple or family traveling together—at a fraction of the cost of business class. Note: The Skycouch only fits two adults comfortably, so couples need to pay for the third seat.
As you can see I love both Air New Zealand and Australia. But then again, how could I not? Both have world-class experiences and Australia is incredibly diverse with breathtaking landscapes. It's easy to see why There's Nothing Like Australia.

Visit AirNewzealand.com/australia for more Air New Zealand deals!
This story was sponsored by Air New Zealand but the opinions are the author's.