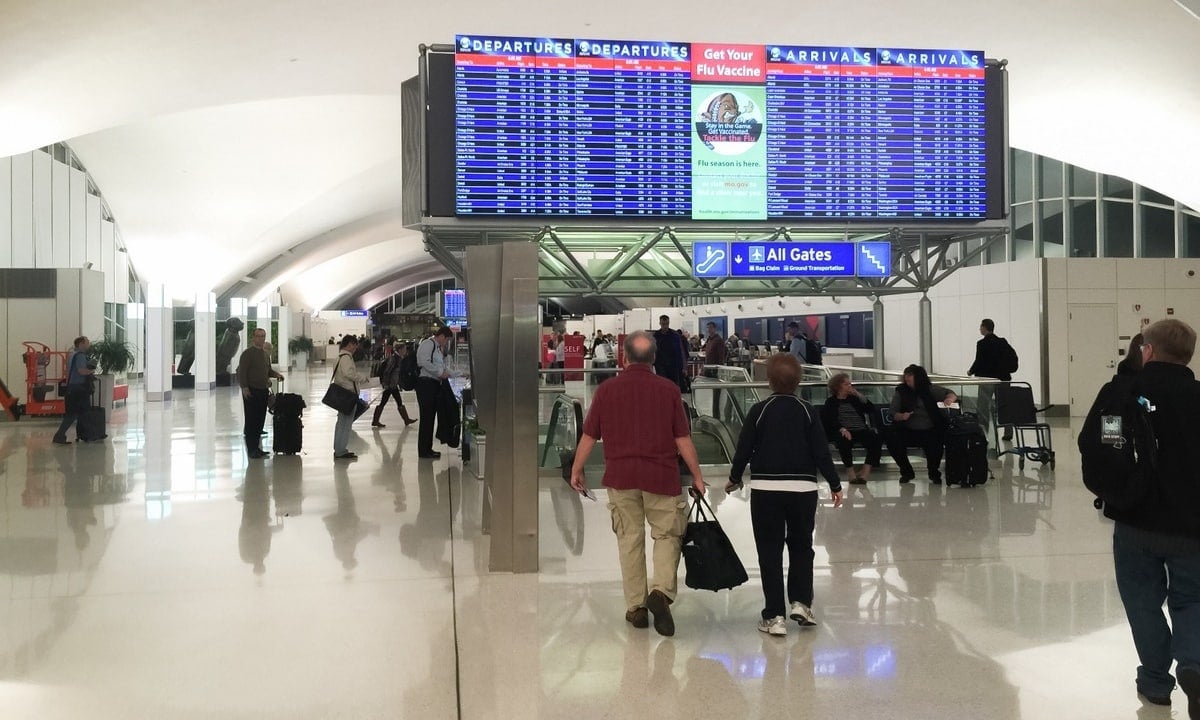 Zach Honig, who used to work for The Points Guy and has traveled extensively and often for the past decade, is not only a great follow on Instagram but more importantly, a great guy. I've traveled with him multiple times including on United's last 747 flight from San Francisco to Honolulu.
Zach is full of tips and most of them I know but his latest one eluded me. Zach posted a 40-second video (below) with the caption:
"My favorite trick for saving LOTS of money with Google Flights. See how 40 seconds of work gets my flight down from $1,001 to $524. Try it yourself and let me know how much you save! ?
UPDATE: AA's site seems to be repricing multi-city trips, but you should be able to price this correctly through Expedia. This method works with UA as well."
The trick is if you're pricing out a one-way ticket, which requires a stopover like Zach's example of a $1,001 first class ticket between Fort Lauderdale (FLL) to St. Louis (STL) on November 28th. Since the flight stops in Charlotte, he smartly suggests pricing the trip as two separate flights. So on Google Flights, instead of inputting FLL to STL, he put in FLL-CLT-STL and the exact same flight and seat came up at $524 (See screenshot below).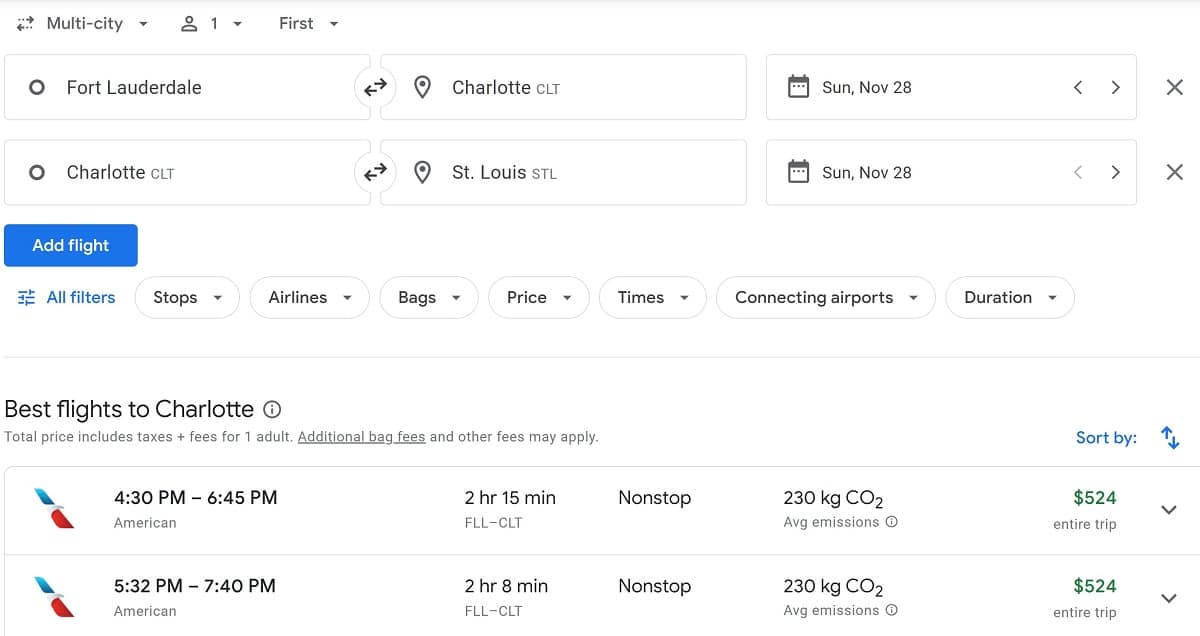 I've been telling people for years to price out European tickets as two separate tickets since in 2006, I learned about the trick while searching for a NYC to Sardinia flight (here are 17 ways to find cheap flights). When I priced out the tickets directly to Olbia (Costa Smeralda Airport), the airlines all wanted around $2,000. I then figured out that by buying two separate tickets—the first to London on a major airline and the second to Olbia on a low-fare carrier—I saved over $1,000! I just never thought about it for domestic trips, so thanks, Zach!
View this post on Instagram