I'm a huge baseball fan and growing up in Southern Connecticut, I naturally became a New York Yankees fan since we're so close to the city and that's the TV signal we received. I thank God I didn't choose the New York Mets like some of my miserable friends and family members. RELATED: United Airlines Flight Attendant Makes Toronto Blue Jays Player's Pregnant Wife Clean Up Kids Airplane Mess on Her Hands and Knees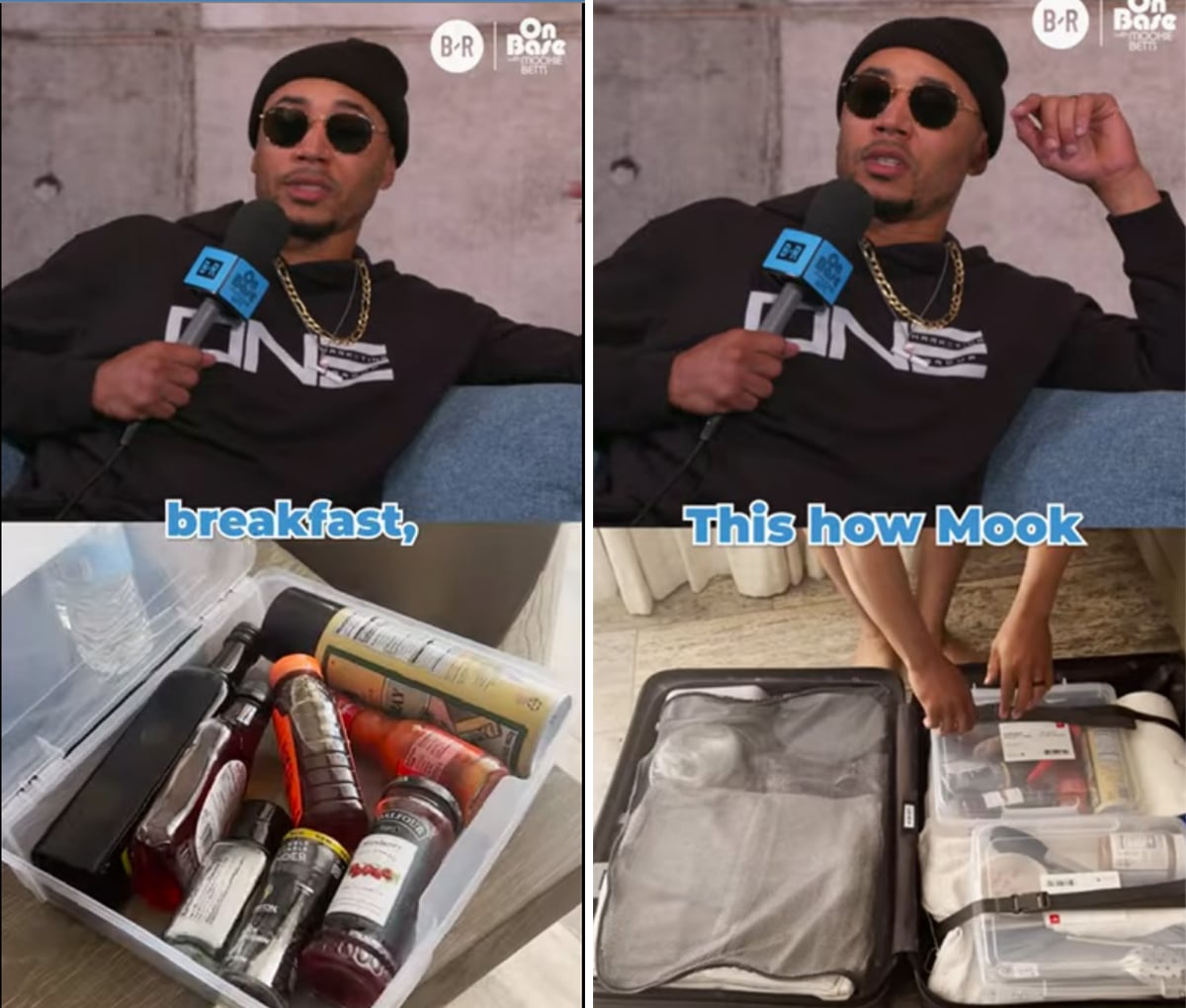 Of course, when Mookie Betts played for the Boston Red Sox, I wasn't a fan since he was so good but after reading a story that he fed the homeless even after a successful World Series game, I immediately became a fan. Some things are way more important than a game. When Mookie got traded to the Los Angeles Dodgers, I really became a fan since they're my second favorite team as I now reside in the city of Angels.
Mookie is a six-time All-Star, has two World Series rings with two different teams, an MVP Award and  obviously plays on another level. He's only five foot nine inches tall, 180 pounds and has a 32-inch waist according to the internet. When you're making $27 million a year, you'd would think he'd have a size 42 waist since he can afford anything he wants. But then again, Mookie operates on a different level than the rest of us, which was proven in a recent podcast.
According to Bleacher Report's podcast, Mookie Betts goes on the road with a "travel kitchen." You can watch the 39-second video and read the transcript below:
"Do you eat good on the road? You'll learn this, little tricks of the trade. Roll the video please. This is how Mook pull up. That's how I eat man. You know what I'm saying? I order groceries and then I cook my food. And so here we got the burners, you know, and then we got all the utensils, the spray, the oil. You know, when I make breakfast, I got jelly in there. You know what I'm saying, the knife, peanut butter. So when I'm hungry at night, I can make me a little PB and J. I try and eat really good man, 'cause you know, I got 10 more years in this thing so I'm gonna be 40. I gotta make sure I still can move around and do this whenever you ready you know. I'm a gonna patent these travel kitchens."
The full conversation has been spliced together so it's bits and pieces compiled together but you get the idea. What I don't get is how he thinks eating peanut butter and jelly is healthy since that's what I eat. Also, these players are staying in 5-star hotels and can get room service any time and if they can't, they can get food delivered using apps. Maybe he's cooking healthier food but how safe is it to be using burners in a hotel room? I'm pretty sure it's against hotel policy but as you can see, Mookie is kind of like a honey badger … he just doesn't care.

KEEP READING
• How to Save Money With a Secret Third Carry-On
• How to Use Your Wireless Headphones to Watch In-Flight Movies
• 10 Airport Security Hacks Every Traveler Should Know
• How to Get the Best Coach Seat on the Plane
• The Sleep Hack Every Traveler Needs to Know
• Never Get Your Valuables Stolen on the Beach
Want more travel news, tips and deals? Sign up to Johnny Jet's free newsletter and check out these popular posts: The Travel Gadget Flight Attendants Never Leave Home Without and 12 Ways to Save Money on Baggage Fees. Follow Johnny Jet on MSN, Facebook, Instagram, Pinterest, and YouTube for all of my travel posts.