This post contains references to products from one or more of our advertisers. We may receive compensation when you click on links to those products. For an explanation of our Advertising Disclosure, visit this page.
World of Hyatt members have one more way to enjoy upscale boutique hotels. Starting December 6, 2018, you can now earn and redeem Hyatt points at SLH properties. This addition means World of Hyatt members can redeem their points for free nights in more corners of the world.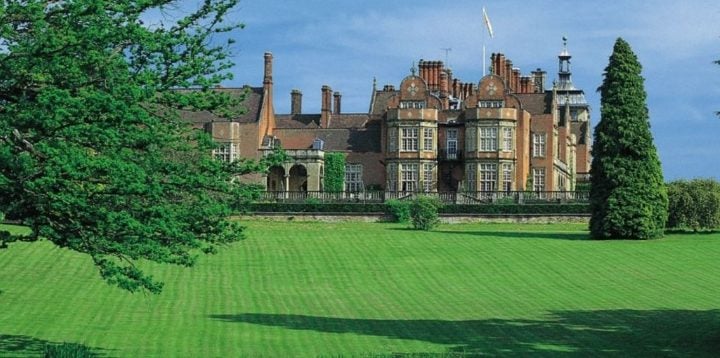 Small Luxury Hotels of the World (SLH) has over 50 upscale hotels across the globe. Plus, SLH is adding additional properties through the rest of 2018 and all of 2019. Some of the featured properties include spa resorts, 16th-century European villas, and tropical getaways.
These reward nights will be at the top end of the Hyatt award chart, with free nights capping at 40,000 World of Hyatt Points per night. This is another reason why Hyatt points continue to be some of the most valuable hotel rewards points you can have.
You also have one more reason to transfer your Chase Ultimate Rewards points to Hyatt.
Start Earning and Redeeming World of Hyatt Points
Starting November 29, 2018, you can book nights at SLH properties through Hyatt.
Effective December 6, 2018, you can start earning and redeeming points for on-property rewards at SLH properties.
When you complete your stay, you can expect these World of Hyatt Rewards:
-5 base points per $1 spent (plus 10% Discoverist, 20% Explorist, and 30% Globalist bonus)
-Qualifying night count toward World of Hyatt's elite-tier status
-Complimentary Wifi
-Daily complimentary continental breakfast
-Space-available room upgrades
-Early check-in and late check-out
Some Rewards Nights Cost 40,000 Points
World of Hyatt award chart is adding an eighth hotel category to their award chart where free nights start at 40,000 points. Some SLH properties will be in this brand new Category 8. The others will most likely fall into the Category 7 portfolio that cost 30,000 points per night.
At this time, you can book SLH nights through Hyatt at select properties in Europe and Asia. At the moment, there are 5 Asian and 49 European locations. As the partnership matures, more properties around the world will be available to Hyatt members. After all, SLH has locations everywhere except Antarctica.
Some of the places you can stay at include:
-The Capital Hotel and Apartments, London
-Nira Caledonia, Edinburgh
-Santorini Secret Suites and Spa, Santorini, Greece
-Byblos Art Hotel Villa, Verona, Italy
-Gaya Island Resort, Malaysia
There are many possibilities where you can travel. Right now, most of the properties are in Italy (15) or the United Kingdom (10).
Summary: World of Hyatt and SLH Announce Partnership
Here are the details of the new World of Hyatt and SLH partnerships:
-You can now book SLH stays through World of Hyatt at 54+ SLH properties
-Stays start December 6, 2018
-Earn World of Hyatt points for every qualifying stay
-Some SLH properties are in World of Hyatt's brand new Category 8 for 40,000 point award nights
If you want to live the life of luxury when traveling to Europe or Asia, look at these exciting SLH properties. You can use the World of Hyatt points you already own. Don't forget that Hyatt is a 1:1 Chase Ultimate Rewards transfer partner.