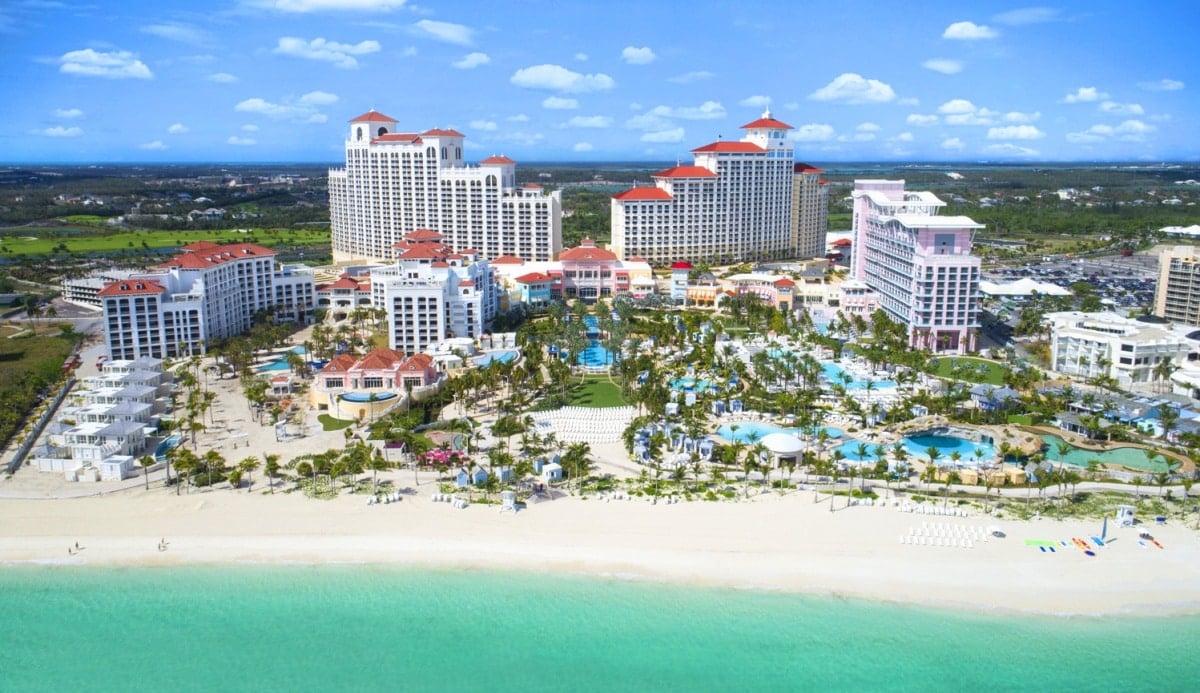 Not many resorts, if any, have the type of insurance Baha Mar does in the Bahamas. First of all, Baha Mar is a resort situated on 1,000 acres in the Bahamas, located north of the Greater Antilles. There are three hotels – Grand Hyatt, SLS, and Rosewood, with over 2,300 rooms and more than 40 restaurants and lounges. There's also a huge casino, a convention center, an 18-hole Jack Nicklaus golf course, a water park and stores.
If you recall, Baha Mar had an atrocious start as the $3.5 billion development went bankrupt in 2016, delaying their opening. But they've come back strong and now they're leading the way in attracting Americans. These days, most resorts outside the U.S. are struggling to get Americans because of Covid since no one wants to get sick away from home and get stuck with a huge bill while quarantining up to 14 days.
To attract vacationers, Baha Mar introduced a Travel with Confidence program in February 2021. It promises "should a resort guest test positive for COVID-19 during their stay, Baha Mar will provide courtesy accommodations and a daily dining credit of $150 per person per day, for up to 14 days in quarantine. Alternatively, should the guest choose to return to the United States earlier, Baha Mar will provide private jet travel for guests and their immediate family to the U.S. [Fort Lauderdale], free of charge."
When I first read this, my first thought was, wow! This sounds pretty good. I wonder how many people want to go and contract Covid so they get 14 days accommodation and $150 a day dining credit. So when I found out that one of my good friends had a friend who had just returned from Baha Mar and contracted the virus was there, I interviewed her to see what it was like and if they really lived up to their promise.
Here's my 21-minute interview (podcast or YouTube) with Meredith Butler who ended up taking Baha Mar's private medical jet back the U.S.A.