UPDATED June 17, 1:09 pm EST: 
It turns out this article below made the rounds on social and it was escalated to T-Mobile executives who seem to be on top of it. They called to apologize for the original text message, which they say was a technology error, and for the misinformation two agents from their overseas call center gave me.
They said I should always leave data and international data roaming on no matter where I travel internationally as long as it's a country covered in T-Mobile's plans. This includes Canada and Mexico.
I'm going to try and get someone from the company on camera to do an interview when I get back from my trip but my advice to you is to contact T-Mobile during normal business hours before you travel and make sure the agent is based in the U.S. and is knowledgeable. If you call after hours or during a high-call volume day, the call will get rerouted overseas and they are originally Sprint employees who are still trying to get up to speed. Also, they said they would waive the $500 fees I incurred.
—————————-
I've been a T-Mobile subscriber and fan for over 16 years. I only know it's been that long since I just got off the phone with a T-Mobile agent. I arrived in Canada eight hours ago for the third time this year and probably the 50th time in the past 13 years (I married a Canuck so we visit frequently; here's the story of our crazy wedding day in case you missed it.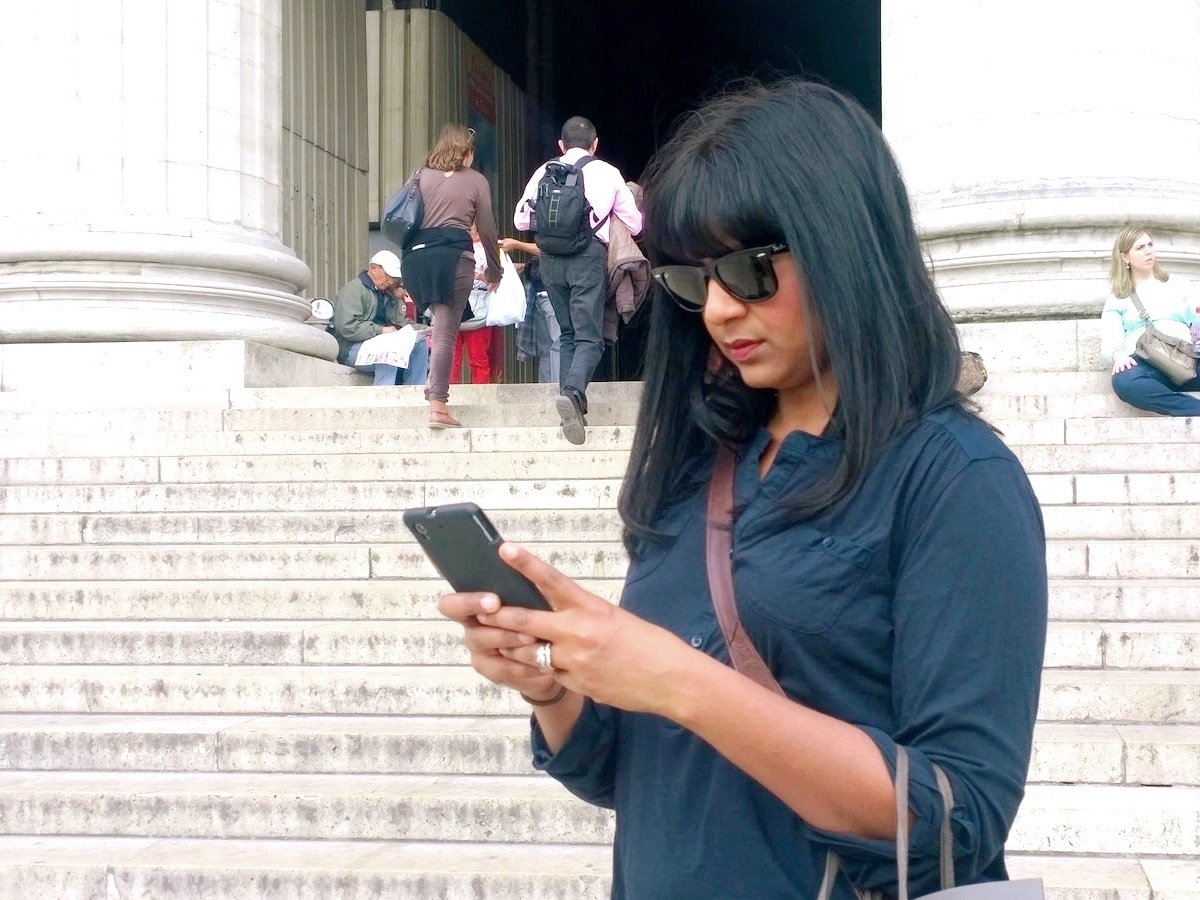 What I love about T-Mobile, besides the fact that they give me free MLB TV each year and free WiFi on AA flights, is that they treat Canada (and Mexico) like it's the USA in terms of calling. They offer an unlimited amount of talk and data so when I received the following text message about an hour ago, I was confused: Free T-Mobile Msg: Final notice, your International Data Roaming charges in this bill cycle have reached $500. To avoid additional charges and possible suspension of your T-Mobile service, turn Data off. Dial #ROF# (#763#).
At first I thought it was a scam but then I wondered how the scammers would know I'm here? Or was it a mistake? Since I wasn't sure if it was a scam or not, I immediately called 611 (T-Mobile's customer service line). Usually, I get a very knowledgeable agent who lives in my area. This time, I could tell I'd been patched through to a call center in the Philippines. I could hear the accent and that of all of her colleagues around her.
What else was surprising is that for the first time that I can remember, I did not receive a 'Welcome to Canada' message from T-Mobile when I turned off airplane mode once we landed.
Unlike the agents at many overseas call centers, this agent seemed very knowledgeable and more importantly, had some power. After confirming my identity, she thanked me for being a customer for 16 years and she confirmed that the message was legitimate. I said, "I've been here dozens of times and haven't had a problem in years." She looked into it and asked what my data settings were. I quickly looked the up (tap: settings –> cellular) and I did indeed have Data roaming on. She told me to turn it off when I'm in Canada because T-Mobile treats Canada like it's domestic.
I told her the only thing I could think of that had happened differently is that I got a new phone last week and must have switched the settings. Or was it when I called a few weeks ago to cancel my late father's line (he was under my plan) that it messed up my plan? But she and the agent both confirmed it's the same plan from years ago.
I then asked her about my upcoming trip to Europe and she said that all of the countries I'm going to will be covered. But she told me to make sure I turn data and data roaming on when outside of North America. It's confusing, right?
When I told her I would be on a cruise, she also confirmed that I need to turn my phone to airplane mode once we set sail, which I already know since I learned this the hard way years ago. My wife once forgot to do this and came home to a $1,300 phone bill. Fortunately, it was a company phone and while they weren't happy about it, they paid it.
I'm still waiting to hear back to see if T-Mobile will waive the charges. I imagine they will but if you're a T-Mobile customer, I would double check your settings when traveling out of the country and double check with a T-Mobile agent, just to make sure the woman I spoke with was correct. You can check roaming information by clicking here  and entering the country you are visiting.
You can also quickly enable international data roaming by dialing #766# from your phone. Using data in countries not included in your plan may result in additional charges of up to $15/MB + tax/fees.
So don't make the same mistake I've made. If you're traveling to Canada, turn roaming off but if you're traveling overseas, turn it on.
KEEP READING
• How to Save Money With a Secret Third Carry-On
• How to Use Your Wireless Headphones to Watch In-Flight Movies
• 10 Airport Security Hacks Every Traveler Should Know
• How to Get the Best Coach Seat on the Plane
• The Sleep Hack Every Traveler Needs to Know
• Never Get Your Valuables Stolen on the Beach
Want more travel news, tips and deals? Sign up to Johnny Jet's free newsletter and check out these popular posts: The Travel Gadget Flight Attendants Never Leave Home Without and 12 Ways to Save Money on Baggage Fees. Follow Johnny Jet on MSN, Facebook, Instagram, Pinterest, and YouTube for all of my travel posts.