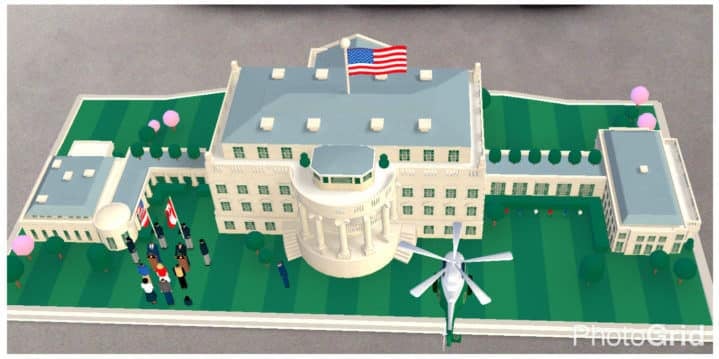 One of the most desired places for travelers to visit in the United States is the White House. Unfortunately, after the 9/11 terrorists attacks, it isn't as easy to see as it used to be. I witnessed this first-hand when I went in 2014 and learned you need to plan it well in advance and follow some very specific directions.
However, now there's an easier way to visit thanks to the White House's very own cool new free interactive 3D-video app. 1600 will give anyone with a smartphone or tablet and a dollar bill the ability to experience 1600 Pennsylvania Avenue. Not only that you, but you'll certainly get some oohs and aahs from your friends and family when you show it to them.
Just download 1600 and point your smartphone camera at the top side of a dollar bill, and you'll see the magic happen. You can move your device around to get a different angle but don't go too far; otherwise you'll have to restart. The 3D video of the White House that pop ups is narrated by White House Press Secretary Josh Earnest and the video is supposed to show a year at the White House.
It begins with Marine One landing on the South Lawn and then there's everything from a State Arrival Ceremony to the annual Easter Egg Roll. You'll see seasons and people change.
The White House teamed up with the White House Historical Association and Nexus Studios to create this augmented reality experience in hopes "to educate and inspire Americans to learn all about what the People's House stands for."
If you have an iPhone or iPad, you can download 1600 here. Or if you have an Android phone or Android tablet, you can get it here.