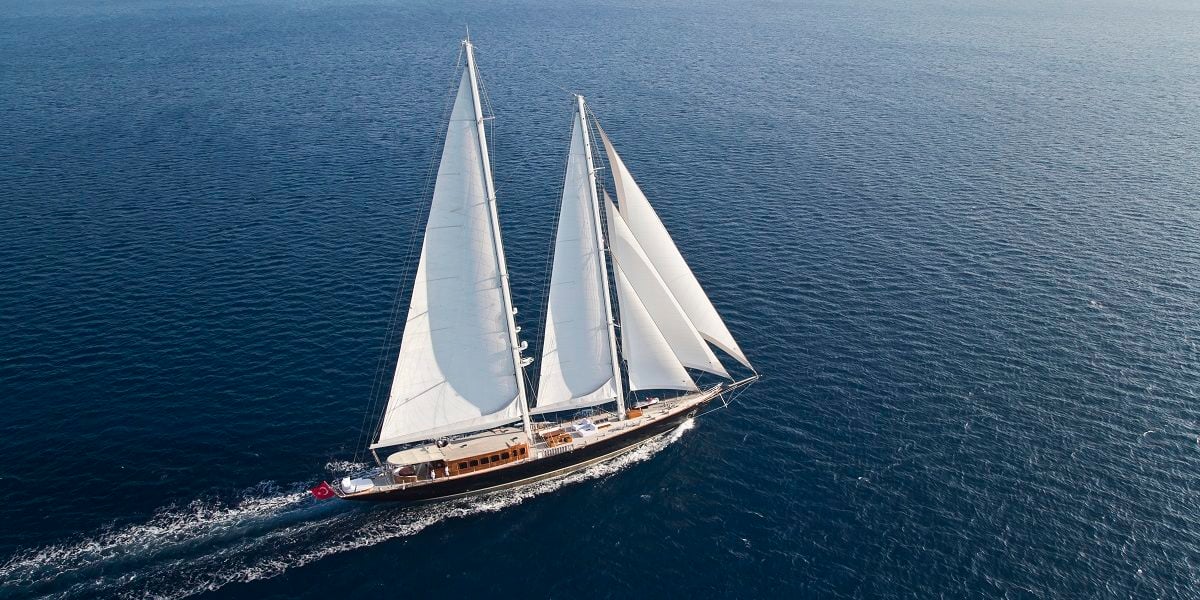 This is a sponsored post.
As someone who grew up near Long Island Sound, I love to visit places around the world with their own strong links to the water. It's cool to see how different waterside communities share a respect for the sea while maintaining their own regional traditions, their own style of boats and water crafts, their own diets of local fish/seafood, their own sunrise and sunset spots, etc. When the sun is shining, it's of course also fun to spend time at the beach and on the water.
This is partly why the Mediterranean is one of my favorite bodies of water to visit, and one of the most-traveled annually. Its beauty is undeniable in summer, but the history-filled communities beside it are incredible on their own (I even have family roots in Ischia, Italy, which I've visited a few times).
Turkey Luxury Gulets, which reached out to me this past week, operates an amazing and historically informed type of travel experience in the eastern Mediterranean: private, catered, and fully crewed luxury cruises aboard a gulet. A gulet is a two- or three-masted wooden yacht built in a regional style, usually in southwestern Turkey's boatbuilding coastal cities. Many are built in Bodrum, Marmaris or Fethiye, and all can both sail and cruise by motor.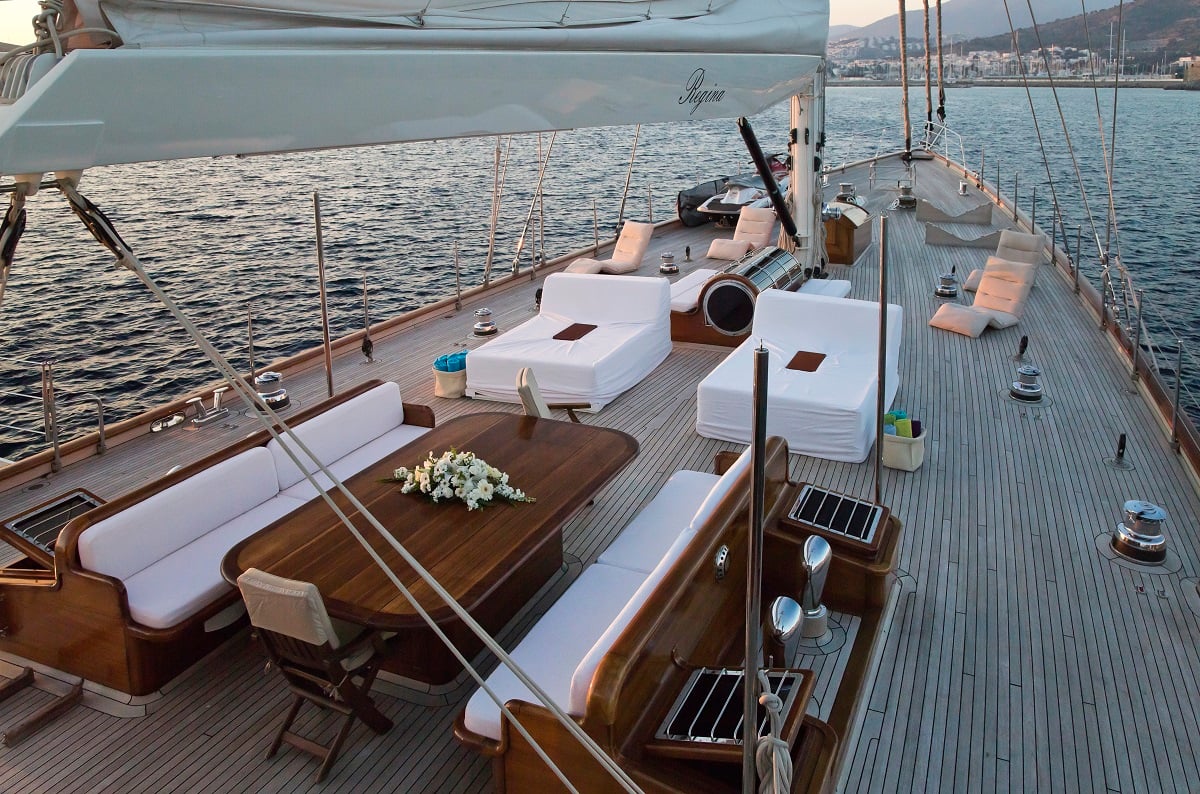 For reasons of beauty and tradition, gulets are popular means of exploring the Turkish-Greek coast, and Turkey Luxury Gulets is the leading luxury gulet specialist in the region. The company has a fleet of 21 ships (the smallest, Gulet Artemis & Simay, is 24 meters and the longest, Gulet Regina, is 56 meters) that you can book for custom itineraries. Twenty-four team members are available 24/7 to assist in the planning process and to take care of itinerary building (based on your interests), hiring a proven and trustworthy crew, arranging food and beverages for the duration of the cruise, and the rest.
The idea is for guests to see one of the world's most beautiful corners as it has been seen for ages, from the water, with every detail taken care of. Routes are customized, though past groups (Turkey Luxury Gulets has facilitated 650+ charters to date) have explored the likes of Ephesus (Turkey), Göcek (Turkey), Kas Kekova (Turkey), and the Dodecanese islands (Greece). Gulets can accommodate between six and 24 people, so where you go is for the most part up to you, your family, friends, etc.
Full weeklong charters range from €14,000 (~$16,100) to €100,000 (~$115,000) for a whole group (so split among up to 24 people), but fuel, food and port taxes are extra. Based on what I see on the site, the price depends not only on the gulet you choose but on the season as well. Late June through late August seems to be the most expensive time of year, with the shoulder seasons being a little cheaper. (Gulet Regina is €75,000 from April 27 to June 29, €100,000 from June 29 to August 31, and €75,000 from August 31 to October 26.) In any case, a more complete estimate can be generated once a few details are shared.
One of the nice features of Turkey Luxury Gulets is the quality of the consultations, and it doesn't cost anything to see what they can do for you. If you want to see coastal Turkey and Greece, or if you just want to get out on the glassy Mediterranean in a beautiful Turkish boat, or if you simply like the water like I do, give them a look!