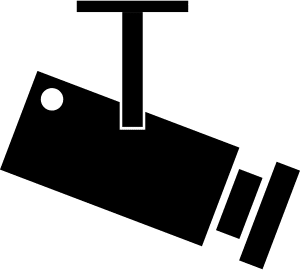 Like this feature? Check out past Travel Webcam of the Week posts and Travel Instagrammer of the Week posts!
LAX Runway 25 (cargolaw.com/lax_webcam.html & cargolaw.com/lax_webcam2.html)
It's no secret that my favorite airport in the US is Los Angeles International (LAX). It's my home airport, and I've been in and out of it so many times that I've learned to master it. Of course, LAX has had its problems (ahem, traffic), but the city is now spending billions to take it to the next level. What I really love about it—besides the proximity to my house—is the opportunity it provides to go pretty much anywhere in the world within two flights, its local restaurants and shops, and the Tom Bradley International Terminal. When the LAX team found out that I was such a fan, they even invited me to shoot a commercial for the airport's website LAXisHappening.com (my page—with the commercial—is here) so I could showcase some of my LAX tips/tricks.
Thanks to a local law firm that specializes in cargo law, there are a couple of LIVE webcams mounted on an LAX building overlooking runway 25 right. Check them out:
Related: