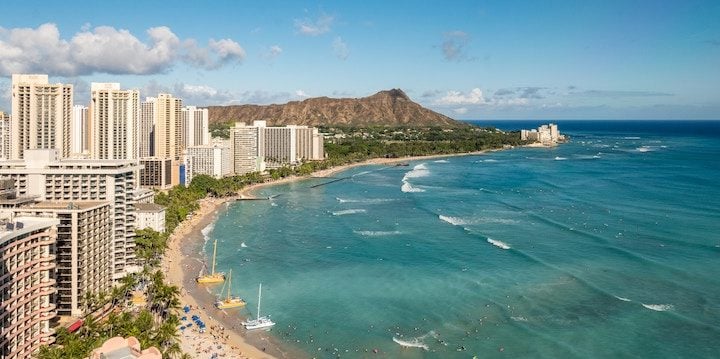 Hawaii webcams (seehawaiilive.com/hawaii-cameras)
I know much of the U.S. is still in a deep freeze. I experienced the cold last week in Toronto, Canada, as temps dipped down to -10ºF! It's the second-coldest temperature I remember experiencing, though I'm sure I've experienced more than I remember. I grew up in Connecticut and skied often in Vermont, and when I was a teenager, I didn't care about the cold temps.
Times have changed, and now I do care—so my family and I escaped the cold and made our way to the Hawaiian islands to thaw out. In the spirit, I found a fantastic website from SPG that has compiled all of Starwood's Hawaiian webcams for live action from the tropics. Hopefully, it will help you warm up, or better yet encourage you to book a trip here to see the beauty, experience the Hawaii culture, and feel the warmth.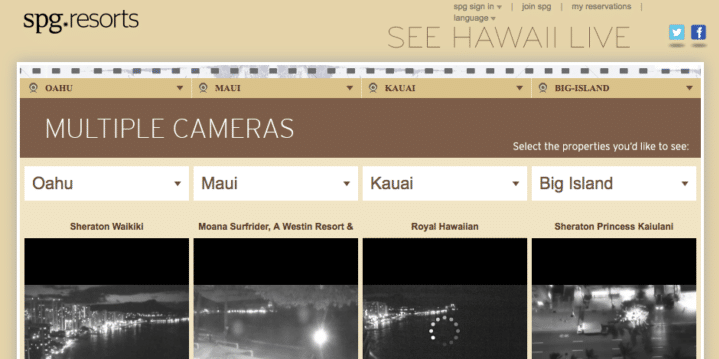 ---
Like this feature? Check out past Travel Webcam of the Week posts and Travel Instagrammer of the Week posts!