One of the ways I save money and always get the best seats on a plane is by booking tickets far in advance, especially when I'm using miles (or at the very last minute). Depending on the airline, you can book your flight 331 days before departure using cash or points. RELATED: The Secret is Out! According to Google, These Are The Best Times to Book Flights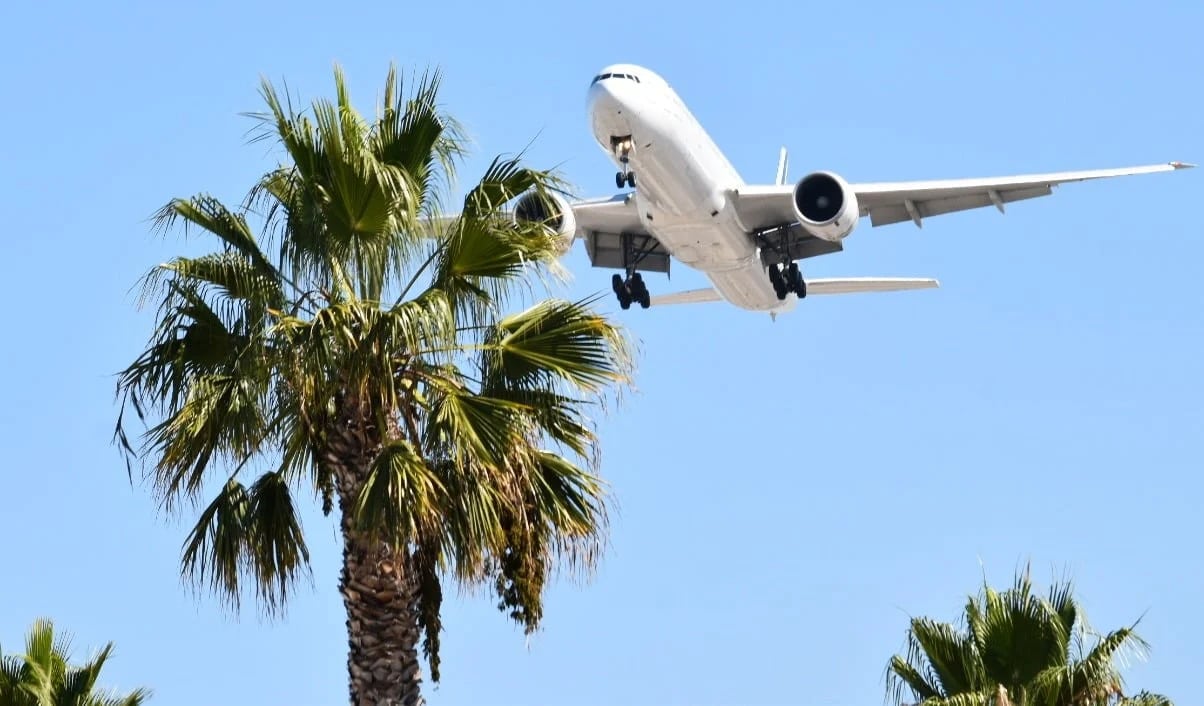 However, if you book this far in advance, I recommend setting a fare and seat alert. There are multiple websites where you can set a fare alert for free. I do this because if the fare drops, I can cancel my ticket, rebook and take a travel credit. Just be sure you don't book a Basic Economy ticket and that your airline allows free changes, one of the benefits to come out of the pandemic. Here are the websites that track airfares and how to set an alert. It's easy.
The reason I set a seat alert is because I want to know as soon as possible if the airline either changed my seat or switched the aircraft to one that has a different configuration. The last thing I want is to be stuck in a dreaded middle seat. I also do this because I like to have specific seats like exit row or bulkhead.
If you don't care what seat you're in then just stop reading now. I also set a seat alert when I don't get the seat I want. That way, if it opens up, which it usually does (because people change plans or the airline upgrades them), then I can jump on it right away. Here's the website I use to set a seat alert but there is a fee, either monthly or yearly.
One of the benefits of booking early, besides what's listed above, is that airlines usually change their schedules. If they do this, you can almost always call up and choose a different flight than what they rebooked you on. And if you're like me, who books the cheapest ticket at ungodly hours, then you can get the flight with a better time and connection that originally cost a lot more money.
This happened to me the other day, which is why I'm writing this. American Airlines (AA) sent me an email that said my flight to Toronto had changed by 90 minutes. Our original flight had a 12-hour layover in Chicago (I know … but it was so much cheaper, even with paying for a night at the airport hotel.) Plus, it would have been fun, like our long layover in Philadelphia this past June, and my wife and kids are always up for the adventure. 
Because AA made the change, we could have switched to a flight that had a short layover but after thinking about Chicago in the winter, I decided to splurge and fly Air Canada nonstop.
I called American to see if they would refund our flights. I didn't think they would do it but it was worth a shot. The reservations agent was kind and put me on hold while she double checked. She came back and said, "Sorry, the change has to be four hours or more." However, she said she could put us on a better flight. I told her I'd talk it over with my wife and call back.
The agent then said that if it's day of departure and the flight is delayed (or canceled) by one hour or more, you can get your money back in full. So what I will do now is research which flights are most often delayed or canceled (usually in the evening) and switch our flight to that one.
I will then set a reminder to keep checking in the hopes that it's delayed or canceled. But I can't forget because if I do and the flight departs without me canceling, I lose the money. It's a gamble, I know. Otherwise, I will monitor the inbound aircraft and if it's on time, then I will wait about an hour before departure and then cancel to get a credit. But I have so many AA credits, which all have ridiculous rules, expirations and restrictions, that I'm just throwing money away.
If you do this, just be sure you know the airline's cancelation policy. Some require canceling farther in advance.
KEEP READING
• How to Save Money With a Secret Third Carry-On
• How to Use Your Wireless Headphones to Watch In-Flight Movies
• 10 Airport Security Hacks Every Traveler Should Know
• How to Get the Best Coach Seat on the Plane
• The Sleep Hack Every Traveler Needs to Know
• Never Get Your Valuables Stolen on the Beach
Want more travel news, tips and deals? Sign up to Johnny Jet's free newsletter and check out these popular posts: The Travel Gadget Flight Attendants Never Leave Home Without and 12 Ways to Save Money on Baggage Fees. Follow Johnny Jet on MSN, Facebook, Instagram, Pinterest, and YouTube for all of my travel posts.