I love a good travel gadget or gizmo, something that makes travel easier and more streamlined. Some of my favorite finds were discovered courtesy of flight attendants because who knows how to pack smarter than a flight attendant? Their best recommendations? A portable phone charger, a flexible phone/tablet stand that packs flat and a tech organizer to keep all your cords, chargers and cables neatly organized. RELATED: Our Favorite Travel Gadgets From Amazon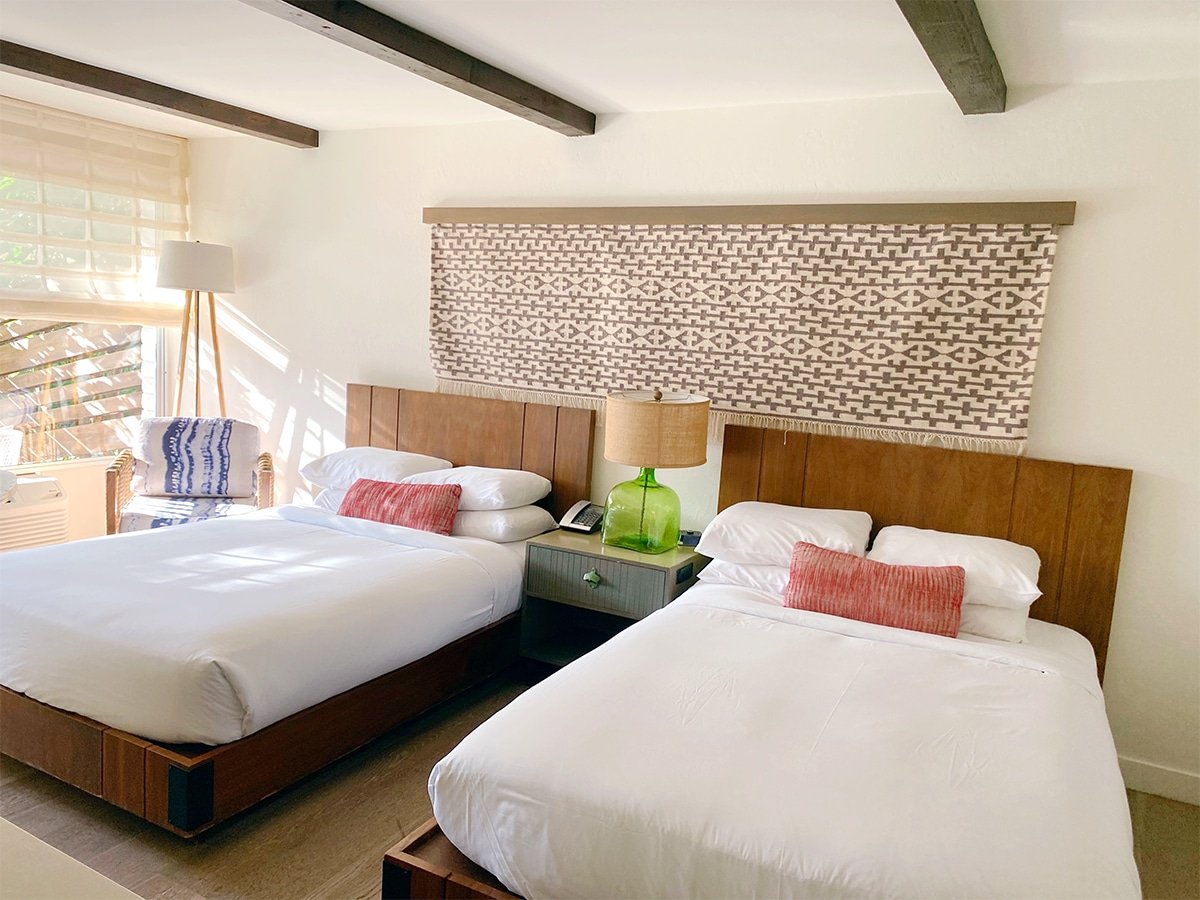 This post contains references to products from one or more of our advertisers. We may receive compensation when you click on links to those products. For an explanation of our Advertising Disclosure, visit this page.
All of those products help address a problem that most travelers encounter, making them super useful when you're on the go. For years, I've always had another problem when I travel but I just learned to deal with it. Until now.
When I'm at home, I love nothing more than a cup of tea. Morning, noon and night. A good cup of tea is how I like to start the day and end it. It soothes me, wakes me up, calms me down … as many a tea drinker will tell you, there aren't many problems a good cuppa tea can't solve! Or maybe you're a coffee drinker and crave your morning pick-me-up. Regardless, getting your perfect cup of tea or coffee when you're traveling can sometimes be difficult.
Of course most hotel rooms provide a coffee maker but my list of complaints about them are plentiful, namely that the water never gets hot enough to actually steep a proper cup of tea, the tea often has a faint taste of coffee (blech) and I just don't love the idea of using a small appliance whose cleanliness is in question. I mean, it took me a long time to get over this disturbing video of unhygienic housekeeping cleaning.
And of course, you can always drag yourself out of bed and go out to buy your tea or coffee but a) that's no fun, b) there isn't always a coffee shop nearby, c) sometimes the coffee shop has an enormously long line and d) buying coffee shop tea or coffee can be expensive.

So, I finally decided to buy my own portable kettle and it was the best decision – I can't believe how long it took me to finally do this. Now, I can boil water for that perfect cup of tea no matter what time of day it is. With this kettle, the water boils fast and comes to a rolling boil in under five minutes, and it doesn't take up much space in my suitcase.
I love having this with me whenever I travel and it saves me so much time and money. I pack my favorite tea bags in a Ziploc bag and I'm good to go. Plus, we always buy milk for our hotel room mini-fridge for the kids, so I even have milk for my tea.

As for a travel mug to drink from, I always travel with this one. It has a silicone sleeve, which I love for portability and a non-slip exterior but more importantly, the double-walled ceramic interior and vacuum insulation means it can keep drinks hot for 12 hours and cold for 24. I can't speak for it keeping a drink hot for *12* hours but I can say that I was shocked how hot my tea still was after I'd forgotten about it for four hours. I opened the lid and it was still steaming, almost too hot to drink. So, it definitely does its job.
If, like me, you think your hotel room's coffee maker is suspect and you don't love the idea of spending $5 to $10 (or more!) a day on coffee or tea, packing a portable kettle can help you start your day off right and save a small fortune at the same time. Here are some other portable kettles to check out as well as other travel mugs.
KEEP READING: 
–The Most Comfortable High Heels You Will Ever Wear … Seriously, They Are a Game-Changer
–An Easy Way to Get Healthy Right Now
–Why Packable Jackets Should Top Your List of Winter Travel Must-Haves
–Add These 8 Items to Your Toiletry Bag When You Travel
–Why Packing Cubes Are a Travel Essential
Love to save money when you travel? Sign up to Johnny Jet's free newsletter and check out these popular posts: 10 ways to find cheap flights and 12 ways to save money on baggage fees. Follow Johnny Jet on MSN, Facebook, Instagram, Pinterest, and YouTube for all of my travel posts.