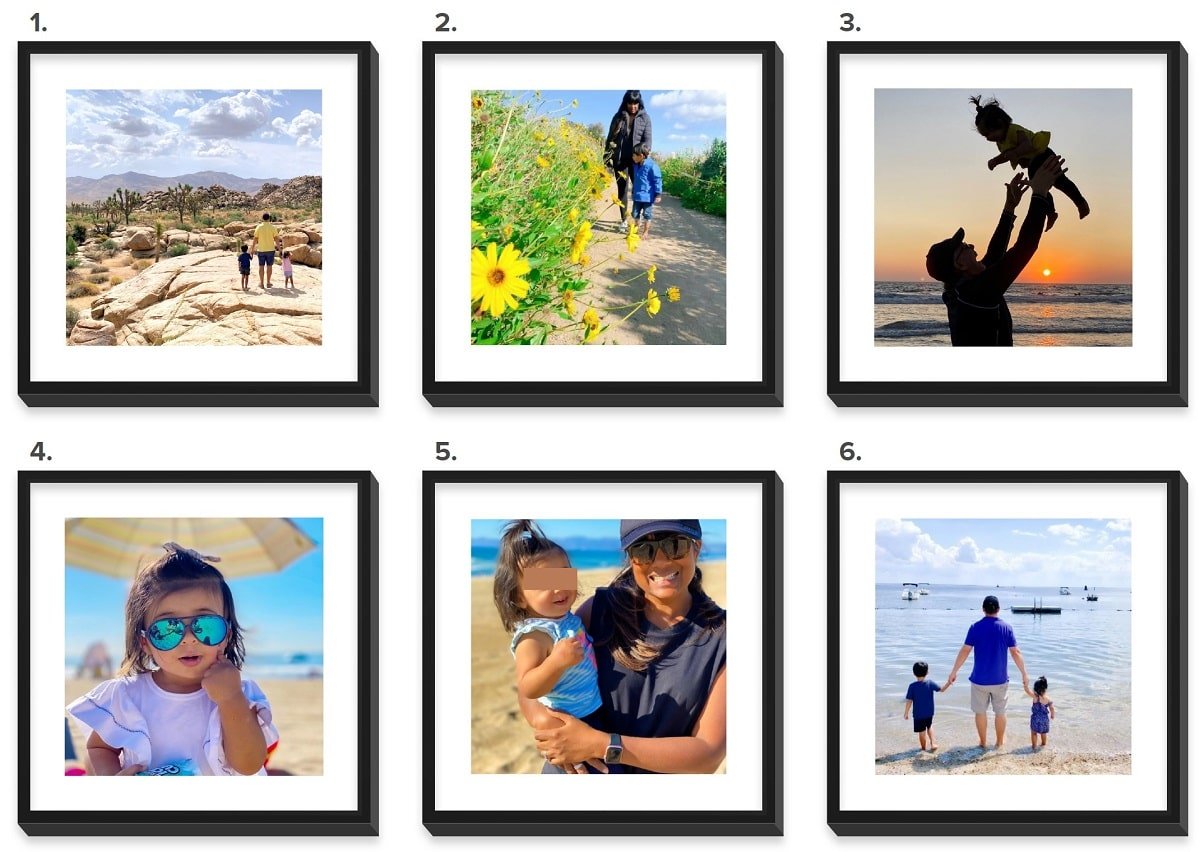 This post contains references to products from one or more of our advertisers. We may receive compensation when you click on links to those products. For an explanation of our Advertising Disclosure, visit this page.
What better way to help your loved ones commemorate their globe-trotting adventures than a set of stunning, expertly crafted photo frames? However, these are no ordinary frames. Using Mixtiles 8"x8" frames, you can create stunning works of art from family photos or photos of your travels. You can order multiple prints and configure them however you want to create a stunning gallery wall. They adhere to the wall with no nails and are removable and reconfigurable. All we know is that they make a great feature for someone who wants to show off their travel photos in a striking yet tasteful way. There are five styles of frames to choose from: Classic, Bold, Ever, Clean and Edge.
Both my wife and I took advantage of their incredible Black Friday/Cyber Monday deal, which we just learned about and is still going on for the rest of today (Tuesday, November 30, 2021). Their offer is a whopping 50% off so instead of paying $176 for 16 tiles, it's just $89. It's such a great gift I ordered 16 for my dad to hang in his depressing, long-term care room since no nails are required.
It's easy to create your framed pictures on the Mixtiles website or on your phone since you just pick and choose the photos from your phone's photo library, Facebook or Instagram. Just make sure they're at least 499 x 499 pixels to make a clear print (most photos are much larger than that so it shouldn't be a problem). Then tap each photo to adjust/crop (if needed) or if you choose too many photos, tap to delete. It really couldn't be simpler.
Once you pay via credit card or Apple Pay, you'll receive an email confirmation with two PDFs. One is your receipt stating when you will get your package (mine will arrive by December 6 since I chose the free shipping option) and another PDF with an image of all your photos.
This might be my favorite gift idea for the holidays and I plan to purchase more today for friends and family.