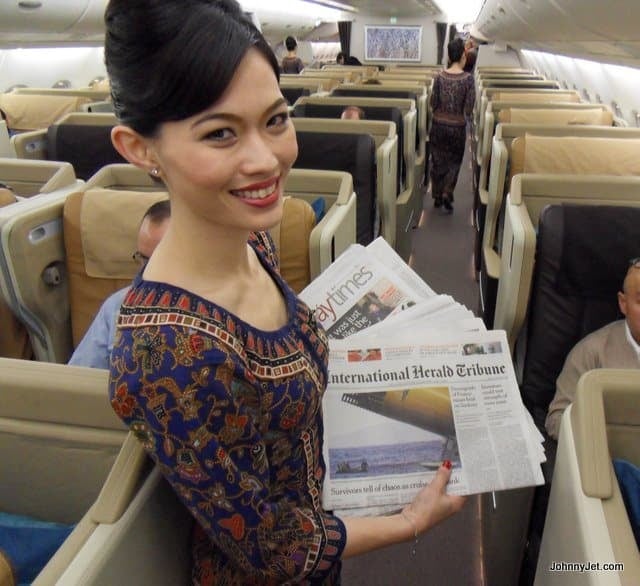 Skytrax, the comprehensive airline and airport customer review site, just announced their annual "Airlines with the Cleanest Aircraft Cabins" winners. And guess what? Not one airline was from North America, Europe, the Middle East, Australia, South America or Africa.
All 10 are based in Asia!
According to the Skytrax website: "passengers were asked to assess the standards and quality of cleanliness in the aircraft cabin on the airlines they were voting for. Seat areas, tables, carpets, cabin panels and of course the aircraft washrooms all contribute towards the final results."
By this measure, the ten airlines with the cleanest aircraft cabins in 2015 are:
1. EVA Air
2. Singapore Airlines
3. ANA All Nippon Airways
4. Cathay Pacific
5. Asiana Airlines
6. Garuda Indonesia
7. Japan Airlines
8. Hainan Airlines
9. Korean Air
10. Hong Kong Airlines
Personally I've flown on four (Cathay, JAL, Korean and Singapore) of the ten airlines and I can certainly attest to their worthiness. I'm a little surprised that a few of the others made the list and not one Middle Eastern carrier did, as Emirates, Etihad and Qatar all impressed me with their cleanliness when I flew them.
How about you? Are you surprised by this list or do you agree with Skytrax?