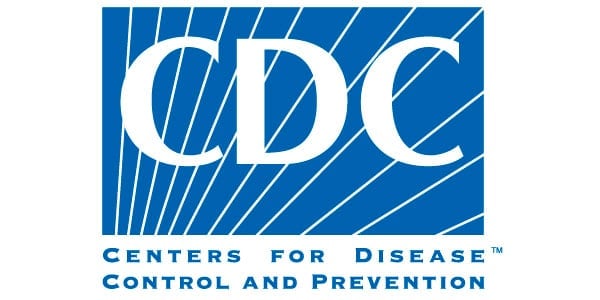 Honestly, my head was already spinning thanks to COVID-19 and then all of sudden, my Twitter feed started blowing up over Monkeypox. Seriously? I first thought, "What the hell is Monkeypox?" and then, "Should I be more worried about it than COVID?" Who knows anymore?!
What is Monkeypox?
According to the Centers for Disease Control and Prevention (CDC): "Monkeypox is a rare disease caused by infection with monkeypox virus. Monkeypox occurs throughout Central and West Africa, often near tropical rain forests. People usually become infected with the monkeypox virus through contact with the skin lesions or bodily fluids of infected animals or humans (alive or dead), including respiratory droplets, or through contact with materials contaminated with the virus. Symptoms include fever (≥100.4°F), headache, muscle aches, and swollen lymph nodes, followed by a rash. Lesions typically develop at the same time and evolve together on any given part of the body. Lesions progress through several stages before falling off (macules, papules, vesicles, pustules, scabs). Patients are usually ill for 2–4 weeks. Monkeypox is fatal in as many as 1 to 11% of people who become infected. Prior vaccination against smallpox may provide protection against monkeypox."
Why Should We Be Worried About Monkeypox?
The CDC says "Cases of monkeypox have been reported in Europe (e.g., England, Portugal, Spain, Sweden, Italy, Belgium, France), North America (e.g., United States, Canada) and Australia. Some cases were reported among men who have sex with men. Some cases were also reported in people who live in the same household as an infected person. None of these people reported having recently been in central or west African countries where monkeypox usually occurs, including the Democratic Republic of the Congo and Nigeria, among others."
RELATED: WHO Concerned Monkeypox Could Accelerate During Summer Months – via Axios
Should You Change Your Travel Plans Because of Monkeypox?
According to the CDC: "Risk to the general public is low, but you should seek medical care immediately if you develop new, unexplained skin rash (lesions on any part of the body), with or without fever and chills, and avoid contact with others. If possible, call ahead before going to a healthcare facility. If you are not able to call ahead, tell a staff member as soon as you arrive that you are concerned about monkeypox. Tell your doctor if in the month before developing symptoms: You were in an area where monkeypox has been reported (currently, Europe, North America, Australia) or in an area where monkeypox is more commonly found (the Democratic Republic of the Congo, Republic of the Congo, Nigeria, Central African Republic, Cameroon, Côte d'Ivoire, Gabon, Liberia, Sierra Leone, Sudan).
You had contact with a person that might have had monkeypox. You are a man who has had intimate contact (including sex) with other men."
Here's How Travelers Can Protect Themselves
According to the CDC: Travelers "should AVOID: Close contact with sick people, including those with skin lesions or genital lesions. Contact with dead or live wild animals such as small mammals including rodents (rats, squirrels) and non-human primates (monkeys, apes). Eating or preparing meat from wild game (bushmeat) or using products derived from wild animals from Africa (creams, lotions, powders). Contact with contaminated materials used by sick people (such as clothing, bedding, or materials used in healthcare settings) or that came into contact with infected animals."
According to a written statement by Dr Hans Henri P. Kluge, WHO Regional Director for Europe: "Let me emphasize that most of the cases currently under investigation in Europe are so far mild. Monkeypox is usually a self-limiting illness, and most of those infected will recover within a few weeks without treatment. However, the disease can be more severe, especially in young children, pregnant women, and individuals who are immunocompromised. Anyone who is concerned about an unusual rash should consult their doctor or healthcare provider."
Bottom line
Bottom line: Monkeypox is spreading but unless you're in close contact with someone who has it, have slept in their bed, or have been around certain live or dead animals, eating wild game or using products from wild animals, then you should be okay. Hopefully, those who do have it will stay home and stop the spread. In the meantime, I suppose my worry will remain focused on COVID-19. How about you?
Helpful Monkeypox Resources for Travelers:
–Travelers' Health Monkeypox website
–CDC Monkeypox website