Update: Unfortunately, we will not be able to do this scholarship opportunity for the 2022 school year. Thank you to everyone who participated in the past. We loved hearing your stories and seeing your photos!
Scholarship Contest Details
Take a photo from a vacation and write the destination, how you got there, and any tricks you used to save money (Any way you save money traveling counts, this can be carpooling, finding a great deal on a hotel or Air BnB, staying with friends or family, using credit card reward points or any other money-saving tricks you've tried!) Our favorites will be featured on the site and the winner will receive a $500 scholarship!
*Any vacation photo taken in the last two years is eligible. Although all photographs taken from any advice are eligible, we are mainly looking for pictures that showcase a scene at a destination. So selfies and pictures that are heavily filtered are unlikely to win or be featured.
This scholarship is open to candidates from the U.S. only. Please keep in mind that because we receive so many applications, we are not able to respond to each and every submission and will not do so unless your entry is featured on the site or you are the winner of the scholarship.
Scholarship Eligibility
This scholarship is open to candidates from the U.S. only. To qualify, you must be a current student or planning to enroll in higher education for the Fall semester:
Graduating high school senior with college acceptance

Current undergraduate student

Current graduate student
Please email your photo and information to JJTravelScholarships@gmail.com and include the following information:
Name

School you're attending/have been accepted to attend

Major/planned major

Expected graduation date

Phone number

Email address
Scholarship Deadline
All entries for the Fall scholarship must be sent in by August 1st, 2021.
Sample Entry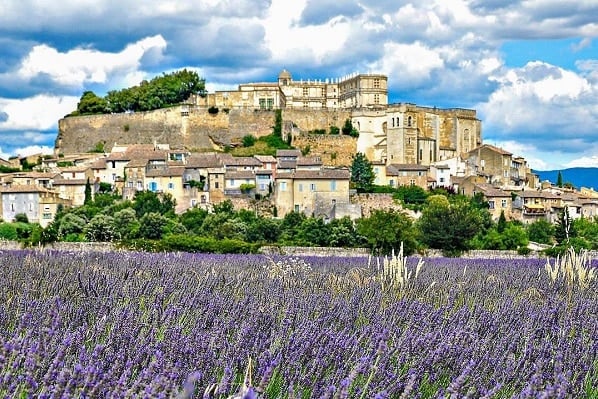 Place: Chantemerle-lès-Grignan, Rhone-Alpes, France. Taken March 3rd 2019.
Trip Savings: I used my extra Chase Ultimate Rewards points from my Chase Sapphire Preferred card to get a free flight.
*Remember, you don't need to fly across the globe or visit a castle to have a great vacation. Entries will be judged on the aesthetic of the photo and how helpful the money-saving tips are. There are plenty of places around the US that we'd love to see!
Privacy Policy
All of the student applicants' information will be kept confidential. The only information that will be released is the name of the winner and which school they are attending along with their contest photo.
Previous Winners
Fall 2021
Our winner for the Fall 2021 contest is Barbara Nielson, an Organizational Management major from Arizona State University. Here is her photo from Antelope Island in Utah.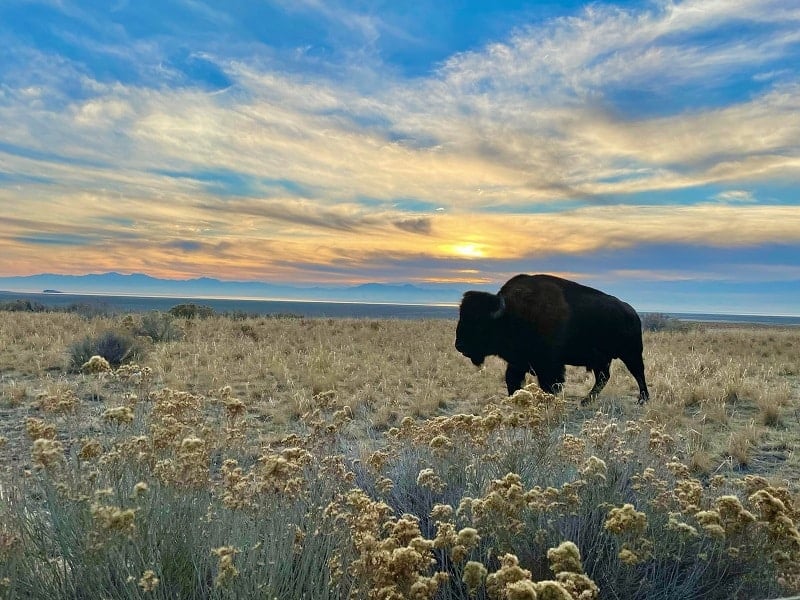 You can view the full-size image here. 
Place: I took this photo at Antelope Island in Utah. I spent the entire day driving around the park trying to get the perfect photo. It was after the park closed when I took this photo and shortly after a park ranger kicked me out.
Trip Savings:
As a student, when I travel I try to stretch my dollar as much as possible. The key for me is to not give in to temptation and eat out for every meal. At the beginning of my trip, I will go and get supplies to make sandwiches for my lunches and pasta for dinner. I also personally use the Amex
Delta SkyMiles
card to book my flights, which has saved me thousands of dollars in airline costs. If I cannot find a good deal on a rental car I will utilize public transportation.
Fall 2020
Our winner for the Fall 2020 contest is Tristan White, a Computer Science major from the University of Virginia. Here is his photo from Valencia, Spain.
You can view the full-sized version of the photo here.
Place: "I took this picture on Thanksgiving Day, 2019, from the top of Valencia Cathedral in Valencia, Spain. I arrived late and almost didn't get admission to the Cathedral's stairs. So glad I did go late though because when I arrived at the top the sky was going CRAZY."
Trip Savings:
When I studied for a semester in
Valencia
, I couldn't believe how
cheap some of the flights were
(my ticket from Stockholm to Prague was $12!!). The secret is using
Google Flights (or better yet, Skyscanner.com
or Kiwi.com) and setting the search criteria destination to "any". If you don't have a particular destination in mind, you can find amazing prices! And if you live in Spain, download the App "Airhopping". The airfare prices you can find there are unbeatable.
In every city I went to in Europe, there were free walking tours. I've done paid tours that were fine, but personally I've found the free ones to be just as good. Make sure you check to see if there's a free walking tour in a city before paying for one.
Hostel World's website and App
is fantastic! Wish I knew about it sooner. Many places have free breakfasts, and I even found some places with free dinners as well! Food gets expensive when traveling, so I really appreciated these meals.
Fall 2019
Our first winner of the scholarship contest is Josh McCormick, an IT and Networking major from Chippewa Valley Technical College, in Eau Claire, Wisconsin! Here is his photo from Antelope Canyon: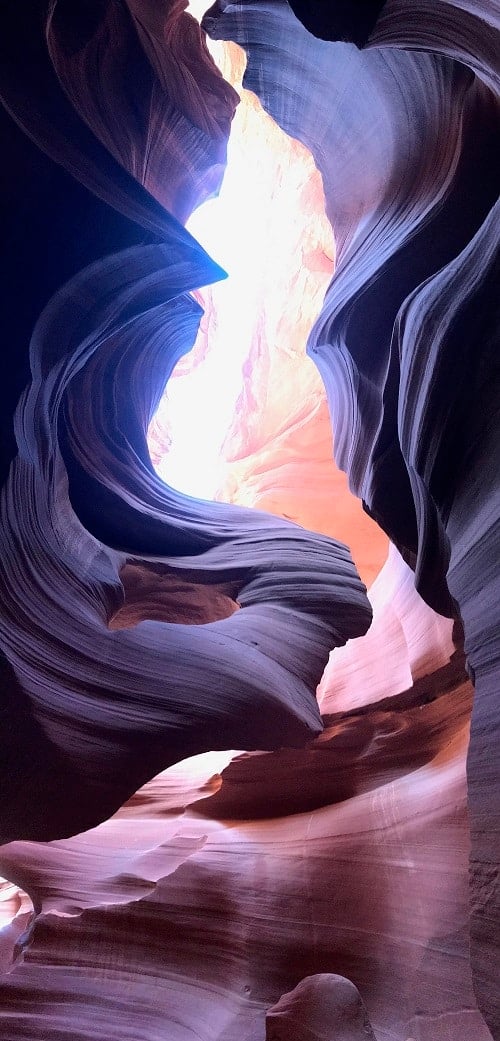 You can view a full-sized version of the photo here.
Place: Lower Antelope Canyon, Page, Arizona. Taken March 19, 2019
Trip Savings: 
We were on a very tight budget so saving as much money was essential for our trip. We cut down costs by bringing a cooler full of snacks and meals to limit eating out. We cashed in our reward points from our
Capital One Venture card
 and we also used promotional deals on 
booking.com
to save on hotel costs and spent 2 nights sleeping in the car. We also used the mobile app "
GasBuddy
" to find the cheapest gas prices in the area to fill up.
Runners Up
Another example of a great entry is from LeAnne Farmer, a PhD student from Grand Canyon University! Her photo is from a trip to Colorado: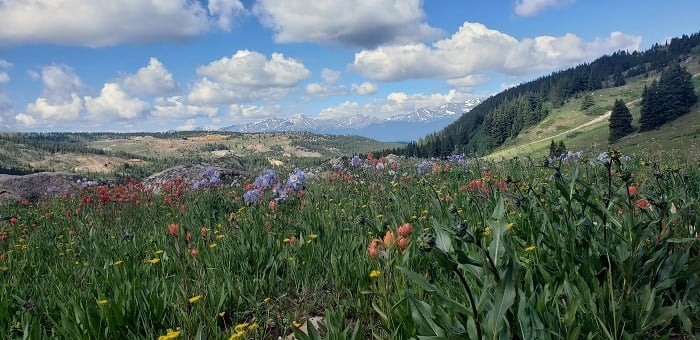 You can view the full-size image here.
Place:  Mosquito Pass, Rocky Mountains, CO. Taken July 28, 2019
Trip Savings:
This photo was taken on our recent trip to Colorado. In choosing from 1,600 pictures of incredible sites from this trip, I chose this one because it represents more of what travel is to me. It is not always about the destination, but the journey. To me, it is taking in the little things along the way, and enjoying the road less traveled.
For this trip, we used our Southwest card with the companion pass. I had $100 credit from a previously delayed flight and I keep tabs on Southwest's deals, so when they had a sale, we jumped on it, resulting in a round trip total for both of us of $72. Of course, flexibility on days of travel is important so I compared rates for different dates and times. Because Southwest does 2 free checked bags, we loaded one with food so we would only have to eat out once a day. Camping gear filled another bag and we camped 3 of the nights.
FreeRoam is a terrific free app that provides tons of helpful information on campgrounds and free places to camp, and even includes information on cost, facilities and hazards. Since we were traveling 1,600 miles during the week, consulting GasBuddy and Google maps helped find the cheapest gas options. Gas prices varied as much as $1/gallon depending on the location, so planning when and where to fill up made a big difference!  We utilized AirBnB for 2 nights to keep lodging costs down when camping wasn't an option (including a fun stay in a tepee). With Google searches, I found that AirBnB isn't always the cheapest option, so I price compared lodging for the nights we didn't camp. It was amazing how shopping around for car rental options outside of the airport paid off.
Booking online from a Budget rental location 10 miles from the airport reduced the cost of our Jeep from $1500 to $300. Uber was an inexpensive option from the airport to the rental agency, and Budget even allowed us to return the Jeep at the airport for free, saving an Uber cost back (it never hurts to ask!). Buying the America the Beautiful Pass saved us money as we visited four national parks and other Federal recreation lands (and we will save even more over the course of the year). Of course, consulting Groupon is a great option for fun, local activities at reduced prices, and we took advantage of free factory tours from Celestial Seasonings and Denver Distillery.
We use our Capital One Venture card for purchases whenever possible to rack up points for travel and lodging expenses and have been able to pay for entire trips while making everyday purchases. Our Colorado adventure was an incredible trip packed with unforgettable memories that was made affordable with some planning, time, and effort. I can't wait for the next adventure!