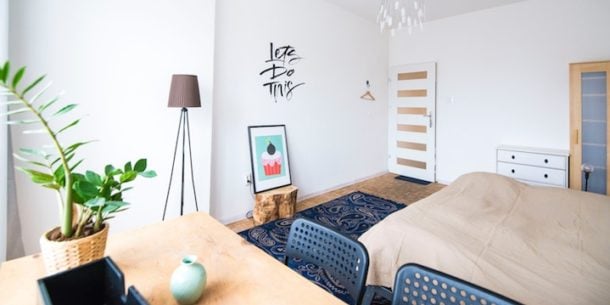 Nomadic Matt wrote an eye-opening post recently about the way that Hostelworld ranks its search results. Matt, who owns a hostel in Austin, found that "thanks to Hostelworld Elevate, hostels can pay more to rank higher in the results." The standard commission that hostels pay Hostelword for a booking is 15%, which isn't unusual. But if a hostel ups that commission, it will be bumped up in the search results when a user searches for hostels in its area.
Speaking of his own experience, Matt says: "If we pay 25% commission, for example, we can go up two spots on [the] list. (That means the other hostels on [the] list may be paying even more than that to secure a higher ranking on the default search results.) It doesn't put us at the top as a featured listing or anything — this is just to move up on this default list."
For a traveler looking for a hostel, this is an important thing to be aware of. Hostelworld's inventory (more than 36,000 properties in 170 countries) makes it a good place to search, but clearly, not all hostel owners are benefitting from the system. "So what can you, the consumer, do to make a huge and positive impact on the hostel owners of the world?" writes Matt. "If you're going to use Hostelworld, just:
Sort by price
Sort by rating
"This will ensure that any cheap and/or incredible hostels that get pushed down to the bottom of the search results because they don't want to pay the placement fee will not, in fact, get buried."
It's worth noting that this approach is similar to what's employed by most travel search engines—including those for hostels, airfare, hotels, car rentals, and cruises—which is why you always need to shop around and use different search methods before booking.
What's your experience with Hostelworld? Share it in the comments below!
Related: Travel Website of the Week: Hostelz
____________________________________________________________
Have your own tip? Email it to whitney@johnnyjet.com!
Want to see more tips? Click here for all 1,373!
Want even more travel tips? Sign up here for the Daily Travel Tip newsletter! Just fill in your email address and check the Daily Travel Tip box—and you'll have Johnny's best tips, straight to your inbox each day!
If you already subscribe to our weekly newsletter, you can sign up on the same page. Just fill in your email and check the Daily Travel Tip box on the same page and you'll receive an email with a link to update your JohnnyJet.com preferences. On that page, just click the Daily Travel Tip box and Update Profile.