I recently wrote a tip about how much to tip housekeeping and how to make sure they actually get it. It turned out to be a fairly popular post and I received a number of good comments and emails from readers, chiming in with some tips of their own. One of those comments, from a reader named Rich, offered up a suggestion for something that I'd never thought of doing. RELATED:  The Grossest Thing in Your Hotel Room Isn't What You Think … and Might Even Be Dirtier Than the Toilet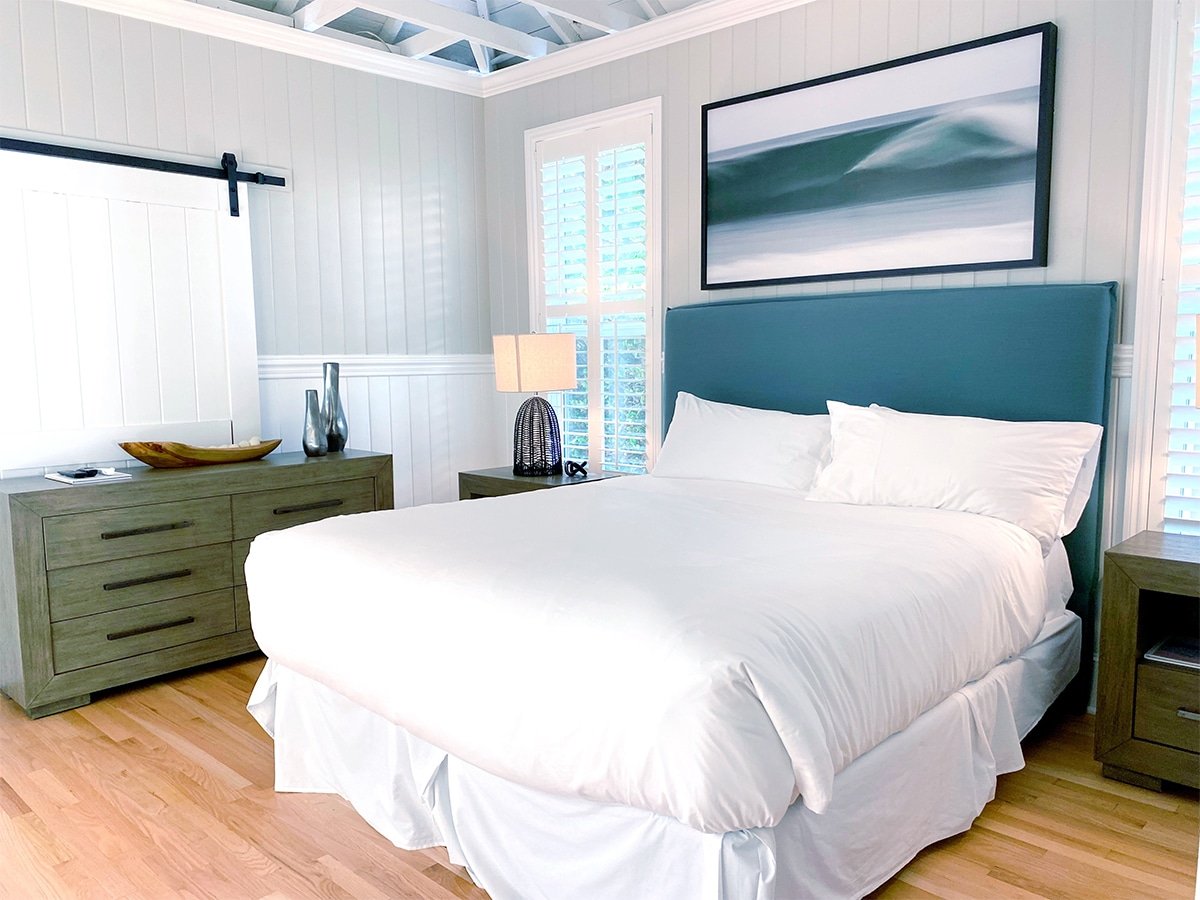 Rich says: "Here's a tip from a friend who used to work at hotels. He actually strips the bed when he is checking out. Two reasons – one, it helps the housekeeper because it's one less thing to do, and two, it ensures that the next guest in the room gets fresh sheets! A number of hotel housekeepers have been caught not changing sheets between guests, and my friend's technique ensures that won't happen. Paying it forward!"
It's a solid tip, don't you think? There aren't too many times that I thought my hotel hadn't changed the sheets but now this has me thinking back that maybe, just maybe they hadn't as I have found hairs in and on my bed before. BTW: This shocking hidden camera video might make you think twice about getting your hotel room cleaned at all.
On a side note, it's always lovely when I come home from a trip and have a long blonde hair stuck to my clothes and have to explain it to my wife. But that's a whole other story!
Fortunately, there aren't too many hotels that have bed spreads but if they do, usually for design purposes, they get kicked right to the floor since they're not washed very often.
These days, some hotels aren't even offering daily housekeeping any longer. I don't mind this at all because I'm usually only in a hotel for a short period of time and I don't like people coming into my room since it increases the chance of things getting stolen, misplaced and more germs.
I definitely don't need my sheets changed, towels replaced or trash emptied every day. Unless, of course, I'm traveling with my kids then I really need house-keeping multiple times a day. Ha!
How about you? Have you ever discovered that the sheets hadn't been changed at your hotel or house rental? If yes, what did you do and did the hotel or rental place agree?
MORE HOTEL TIPS:
–The Grossest Thing in Your Hotel Room Isn't What You Think … And Might Even Be Dirtier Than the Toilet
–My Terrifying Hotel Fire Experience and What I Learned from It
–This Portable Safe Helps Keep Your Valuables Safe
–How Much to Tip Housekeeping & Make Sure They Get It
–Think Before Leaving Your Toothbrush out in Your Hotel Room
–Why You Should Always Lock The Deadbolt While In A Hotel Room
Want more travel news, tips and deals? Sign up to Johnny Jet's free newsletter and check out these popular posts: The Travel Gadget Flight Attendants Never Leave Home Without and 12 Ways to Save Money on Baggage Fees. Follow Johnny Jet on MSN, Facebook, Instagram, Pinterest, and YouTube for all of my travel posts.