I took Blacklane to the Westin New York Times Square Hotel and it took just 29 minutes. You don't make it much quicker than that.
We drove by Times Square, which was still all lit up at 12:45am.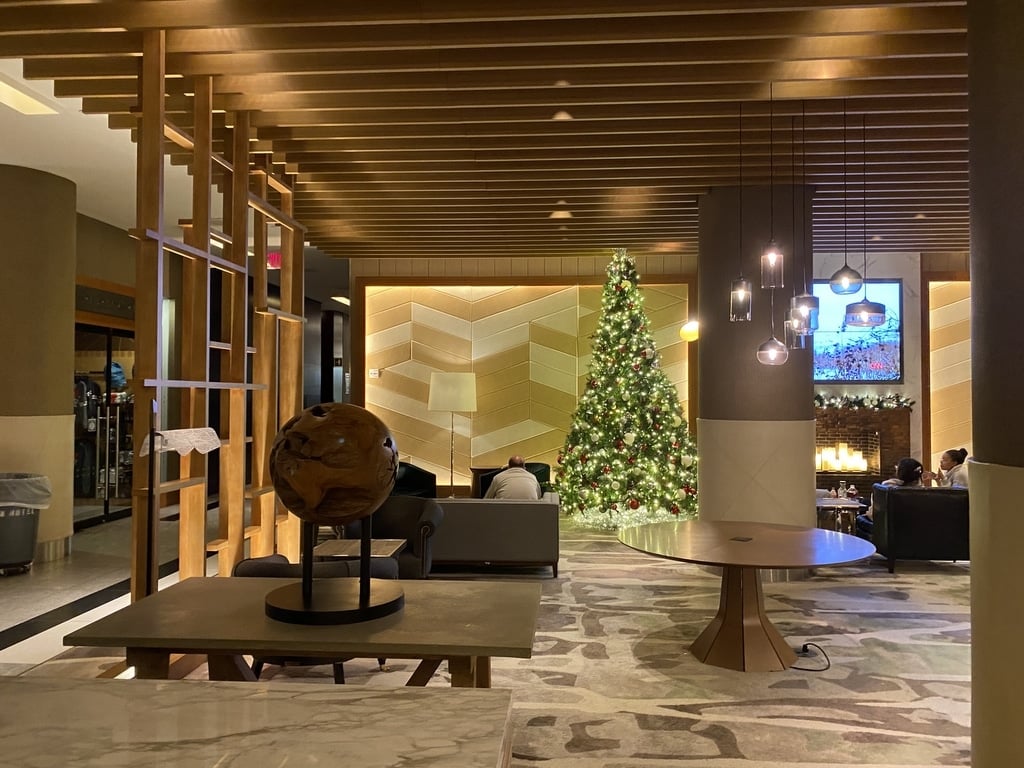 The Westin lobby was empty (a far cry from the morning). The receptionist was friendly and said I was upgraded to a corner room on the 27th floor (2729). He also warned me that room service was not back yet after the pandemic cuts but who wants room service in NYC when you can have anything delivered?
He and the few people in the lobby were not wearing masks so I asked what was up with that? He said in NYC you don't have to as long as you're fully vaccinated.
I usually don't like to be on high floors since a fire department's ladder can't go past the sixth floor but I was too tired to ask for a lower floor. There was a separate bank of elevators for floors between 23-45 so I figured I wouldn't deal with crowds. I was mistaken because in the morning, they were chock full. I mean so full I couldn't even get on the first two.
My room was very nice and clean.
I really loved the room, especially the Heavenly bed and the room set-up.
I also loved the hot shower. Water feels different in NYC and I know it is, which is why I drank from the tap.  (There was no bottled water in the room). The room had blackout curtains, which are key for the bright lights of Times Square.

There was a weird clean air system, which I'm still not sure was all about but I assume it was installed in the last year.
Full disclosure: I was hosted and it all happened because they emailed me a unique package deal just as I was searching for hotels to book. I figured it was meant to be and it was. Here's their great package deal: The Westin New York at Times Square Kicks the Holidays Into High Gear with a Festive Package Including Rockettes Ticket Discount, Late Checkout & Round of Cocktails to Toast Christmas is Back in NYC! Rockettes-themed High Kick Cocktail & Up to 25% Off Tickets for Radio City Christmas Spectacular from $299 Nightly.
Radio City Music Hall is just a few blocks away and I walked by while going to check out the tree at Rockefeller Center (pic below).
With the exception of some people wearing masks. I wouldn't know anything was different about New York. There was a long line to go see the Rockettes and plenty of people checking out Saks Fifth Avenue's Christmas windows.

New York City is indeed back and I was so happy that I was, too.