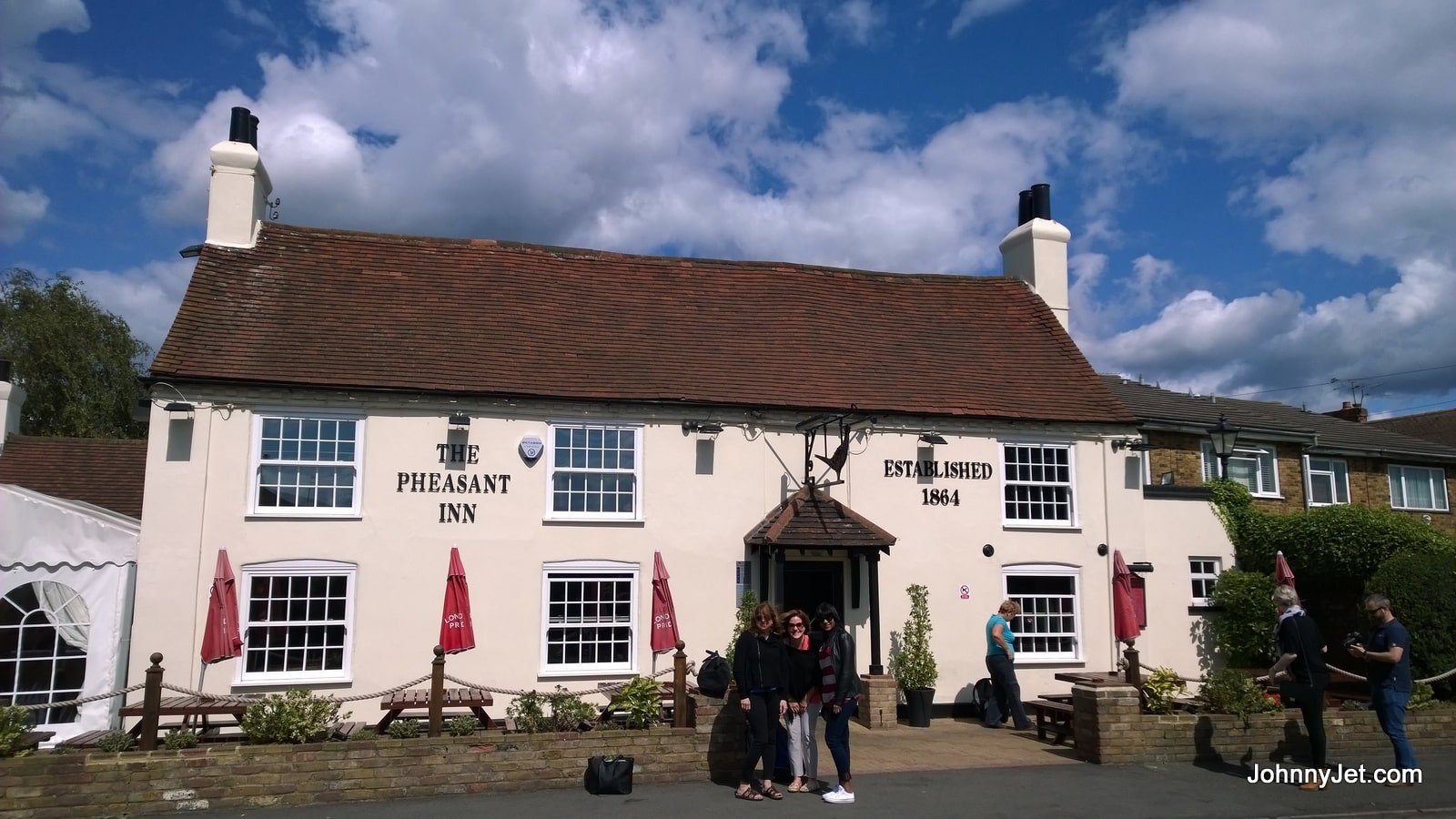 Last month, my wife and I got invited to Southeast Asia thanks to Anantara Hotels, Resorts & Spas, and British Airways. We had a dream trip and for those living on the east coast, British Airways is a fantastic way to fly to Asia—especially if you break up your journey like we did: by stopping in London on the way there and back. This way, you'll get to visit two great destinations—and parts of the world—in one trip!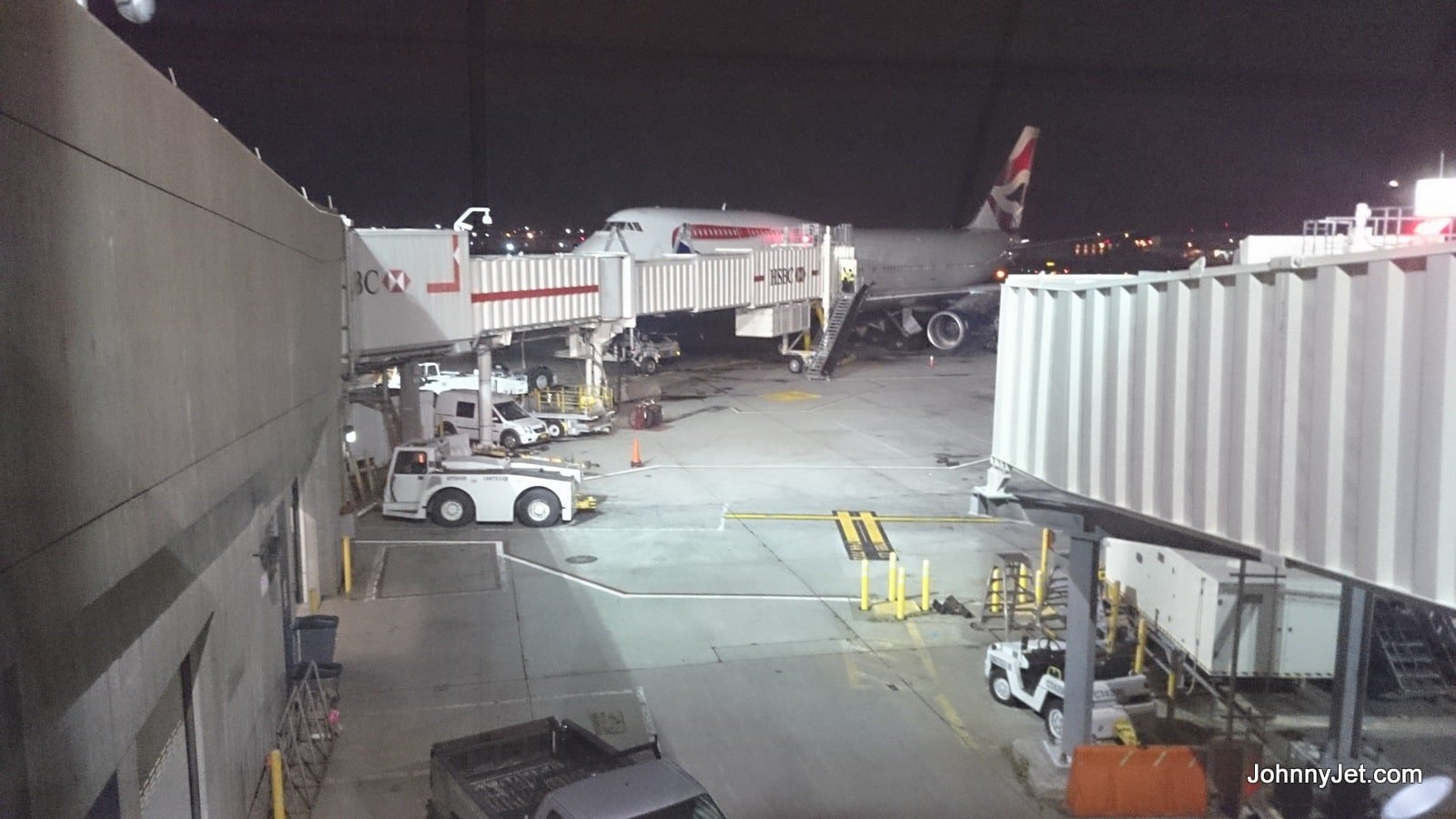 On the way there, I flew six hours from New York to London and met Natalie in Heathrow; she'd just flown six hours from Toronto. Instead of just milling around Heathrow for six hours before our next flight (we had a layover at Heathrow), we decided to meet some local friends for an early lunch. We had planned on meeting at a restaurant in central London but when we found out that the Heathrow Express wasn't operating that day due to yearly maintenance work, we decided to go somewhere closer to the airport.
FYI: We could have taken the Tube, but it takes close to an hour each way. Meanwhile, the Heathrow Express only takes 15 to 20 minutes. And a taxi would have been crazy expensive and we didn't want to risk the chance of traffic.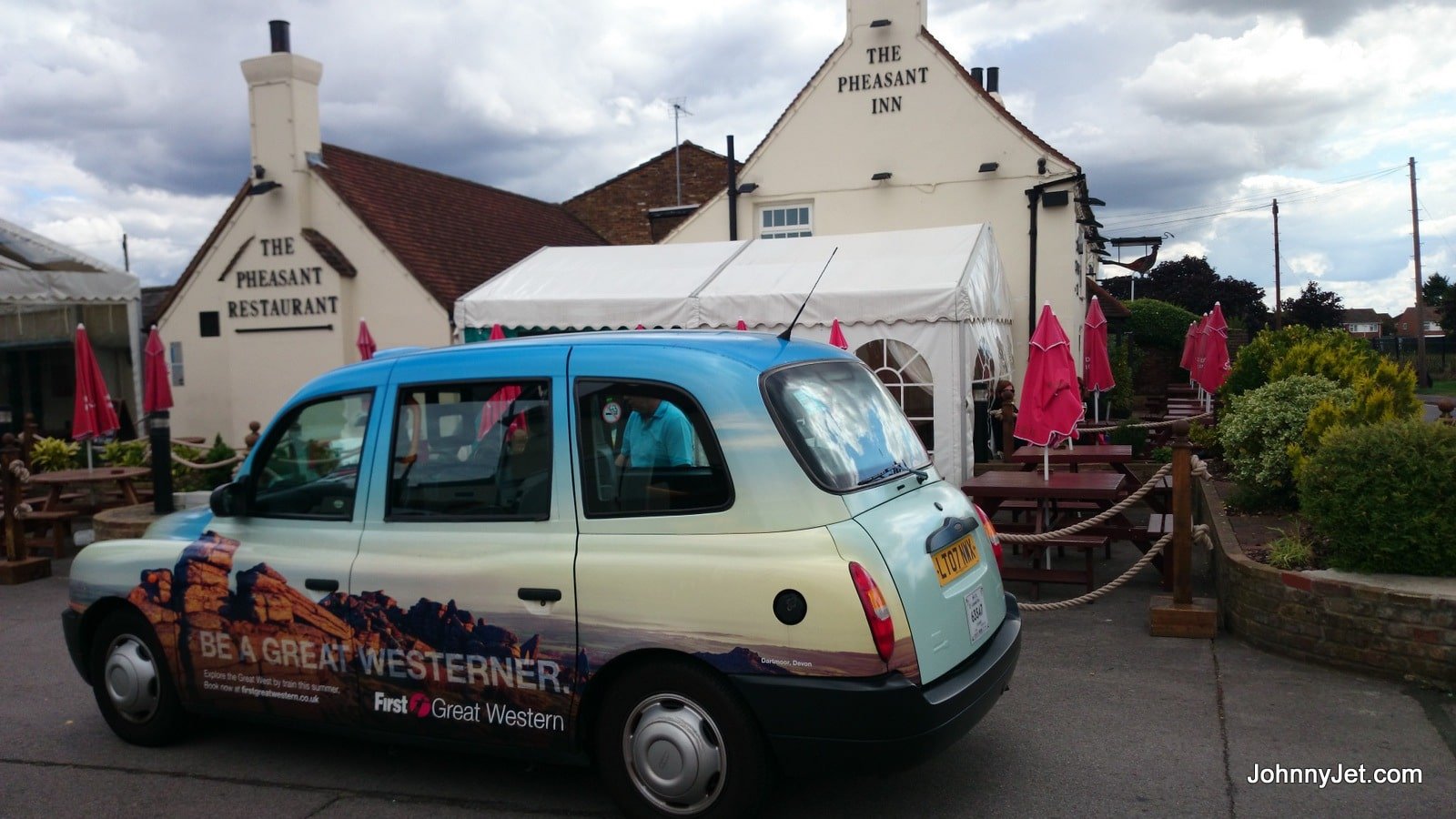 There was also a long queue at immigration so it took 45 minutes to clear customs. When the immigration officer asked what I was going to do on such a short layover, he agreed that I'd better not risk going into central London and suggested a pub called The Pheasant, which was just a few miles away from Heathrow and served good food for good value. I would have thought he was getting a commission from the owners if not for the fact that my friend from British Airways also suggested the same place—so I knew it was a good option. The only problem is that there's no public transport to get there so you have to take a taxi or Uber. A taxi cost £18 ($29.19 USD) there and £15 ($24 USD) back.
Tip: Pay with British Pounds because taxis charge £1 ($1.62 USD) or 10% of the metered fare, whichever is higher.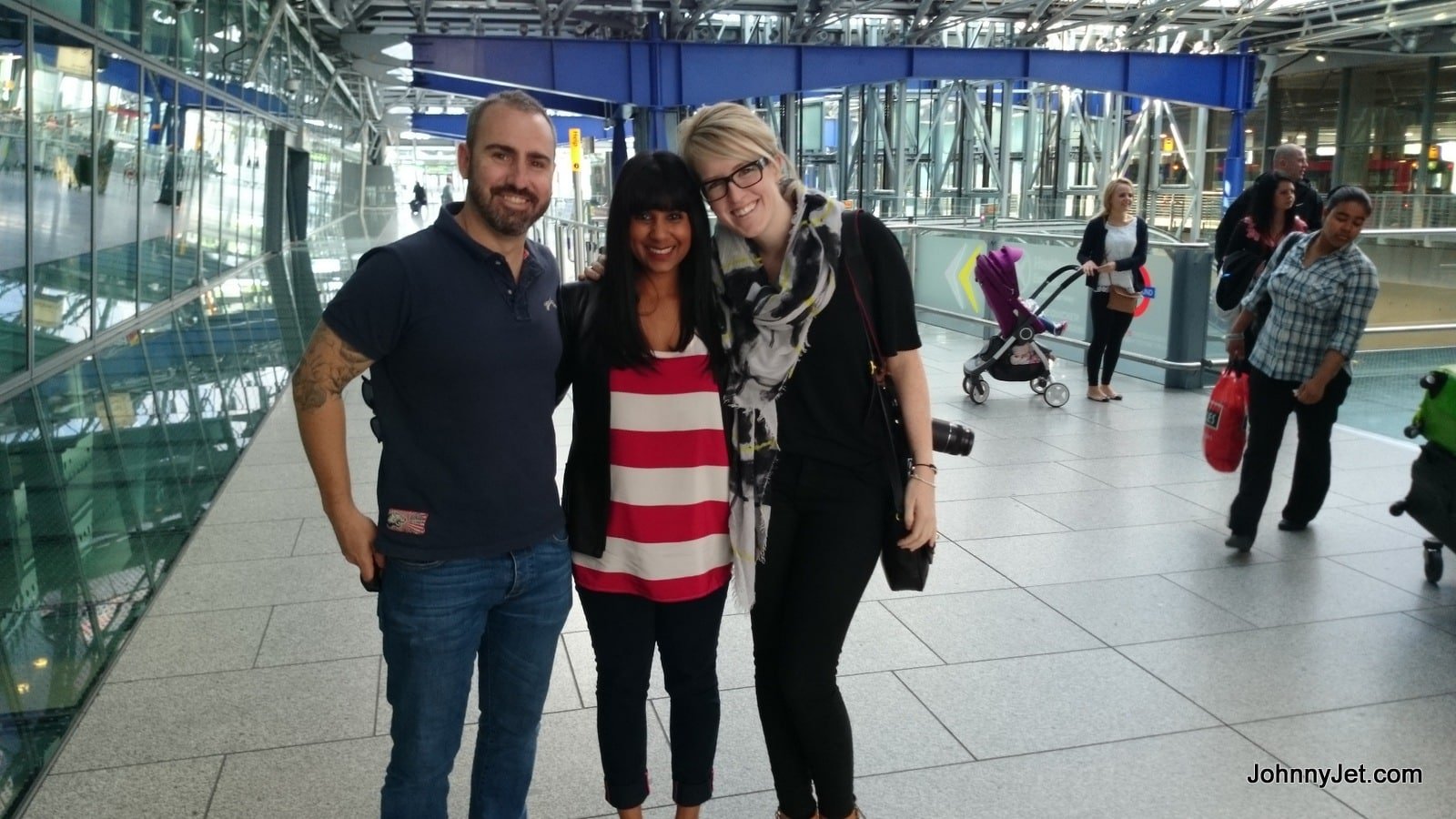 I met Natalie in front of Costa Coffee, which is a good meeting point in Terminal 5 Arrivals. Then we met her friends by the Tube elevators before we all jumped in a taxi. FYI: If you have more than four people in your group, ask for a larger taxi instead of separate ones. We got one on the way back after meeting friends from our press group and it was the same price (minus the extra charge of £2.80 for journeys that start from Heathrow Airport).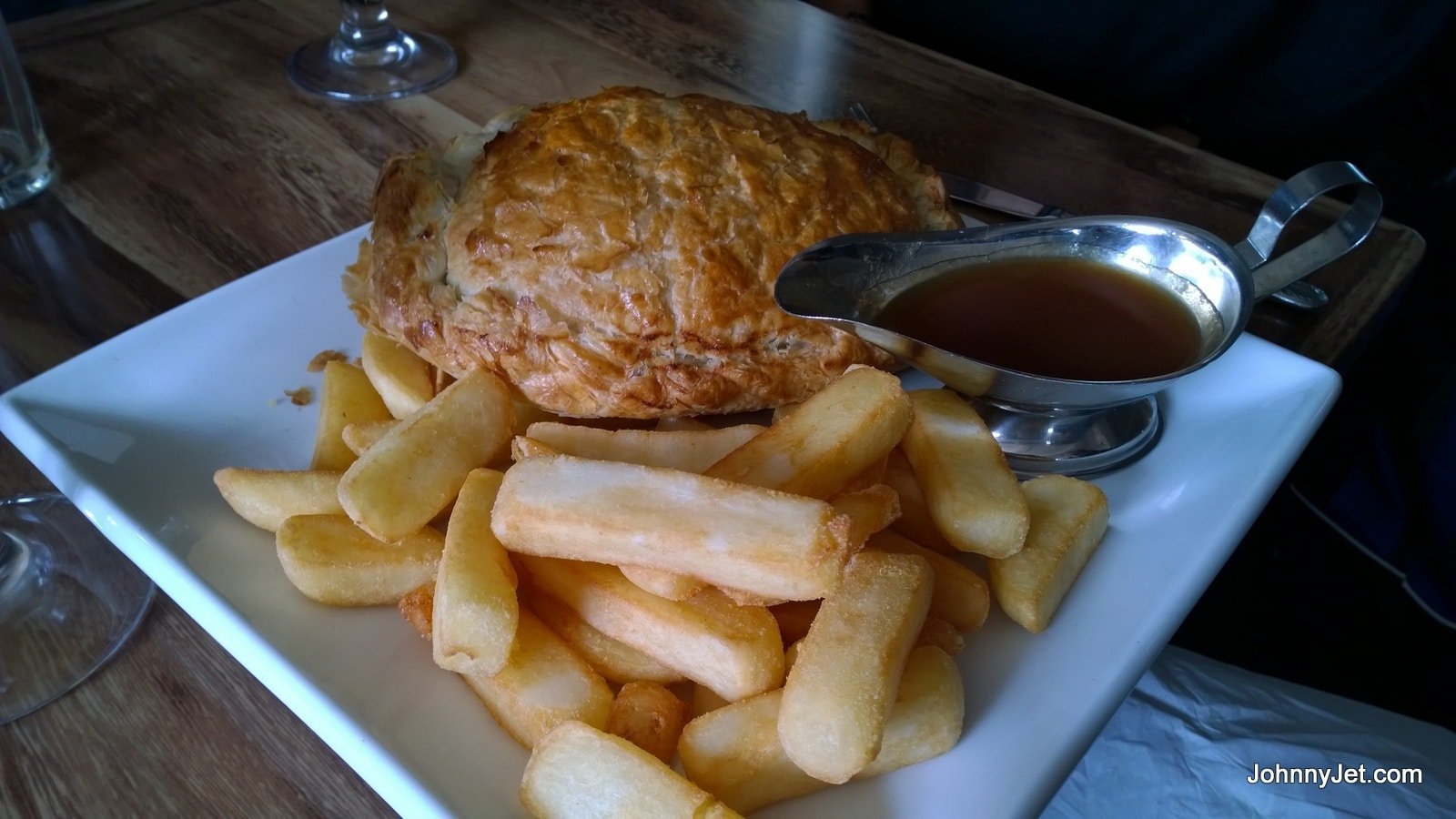 The Pheasant Restaurant
The Pheasant Restaurant doesn't start serving food until 12pm (we arrived at 11:30am). So we sat outside for a drink until the clouds rolled in, making it too cold to sit in the open air. The immigration officer was right – the restaurant does offer good value since the portions are huge! Get the chicken pie £14.99 ($24 USD) and split it.  If you are in a hurry to get back to the airport to catch a flight, don't order a starter since they will bring it first and really lag on the main courses. FYI: There are separate counters for ordering and paying for your food.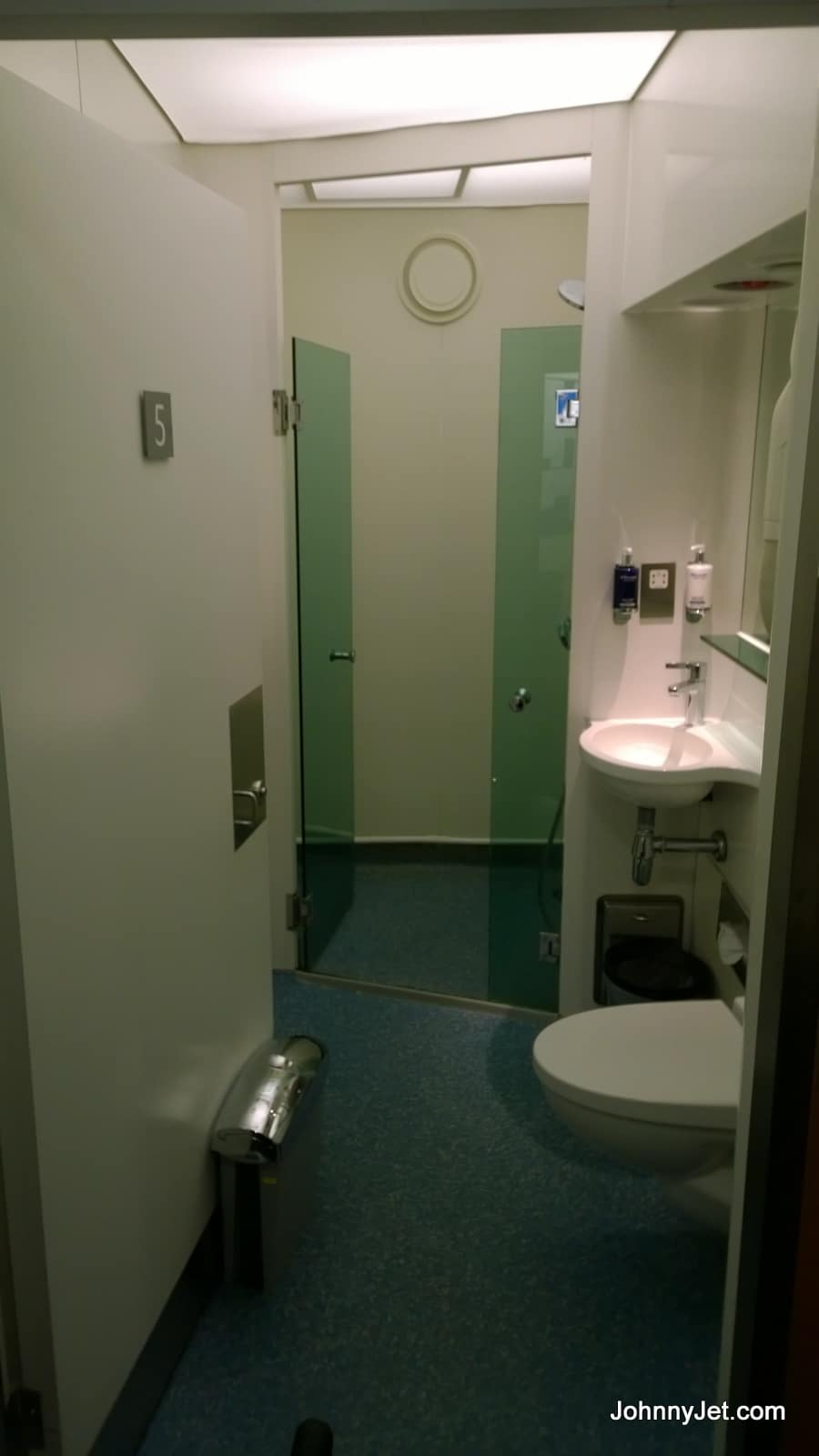 After a couple hours, we all headed back to Heathrow, went through security and then went to the Club Lounge, since we had business class tickets. The lounge has showers that are free to use so I took one (they clean it after each use). This is a great way to feel fresh and not look so disheveled when you arrive at your next destination.
Then we met up with some of our other colleagues and boarded the 11-hour flight to Bangkok.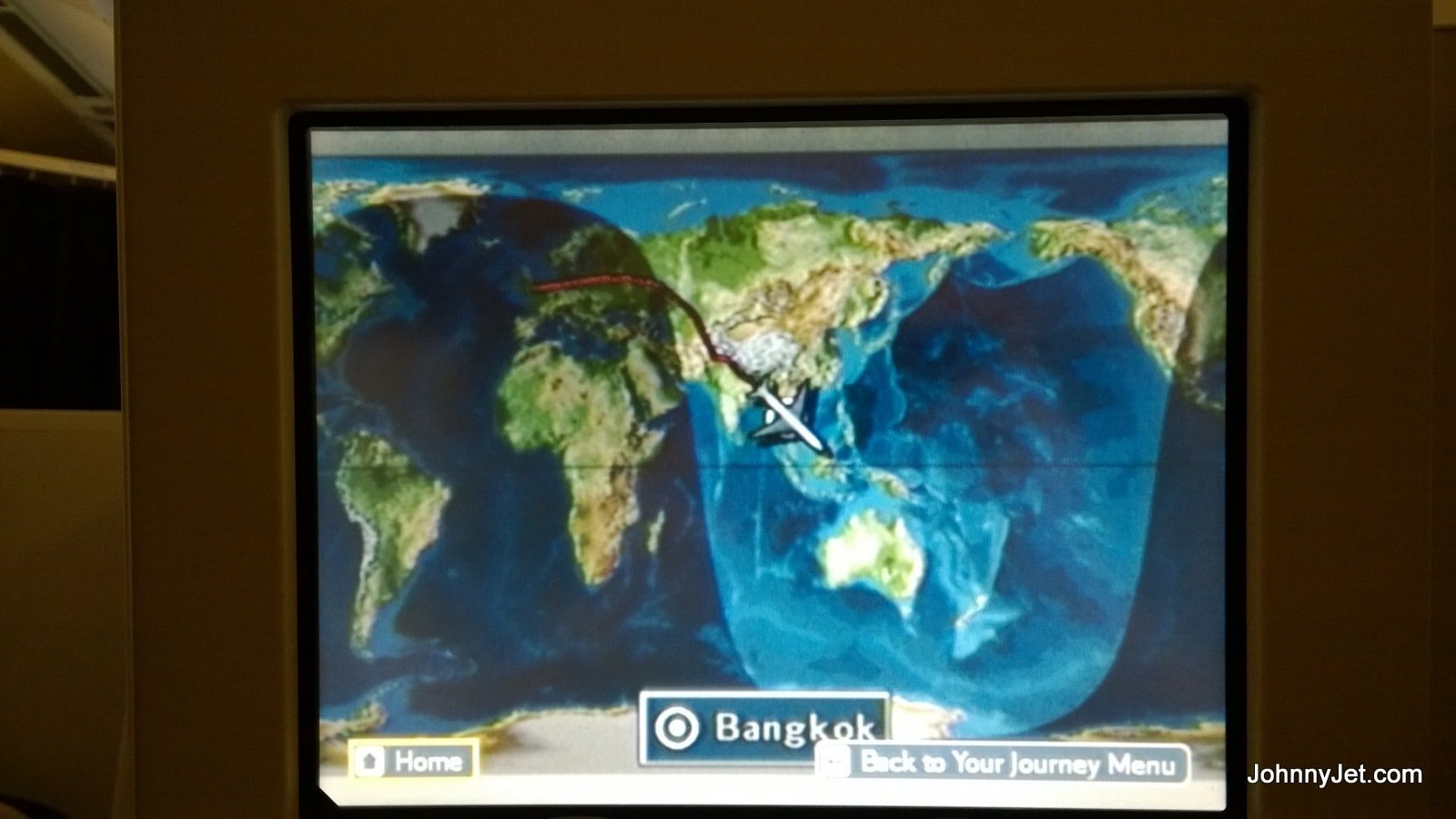 As you can see from the photos below, the trip was surreal. I flew to London upstairs on a 747-400 and then to Bangkok on a 777-200. To fly over so many cool destinations like Amsterdam, Moscow, and New Delhi, is like a dream.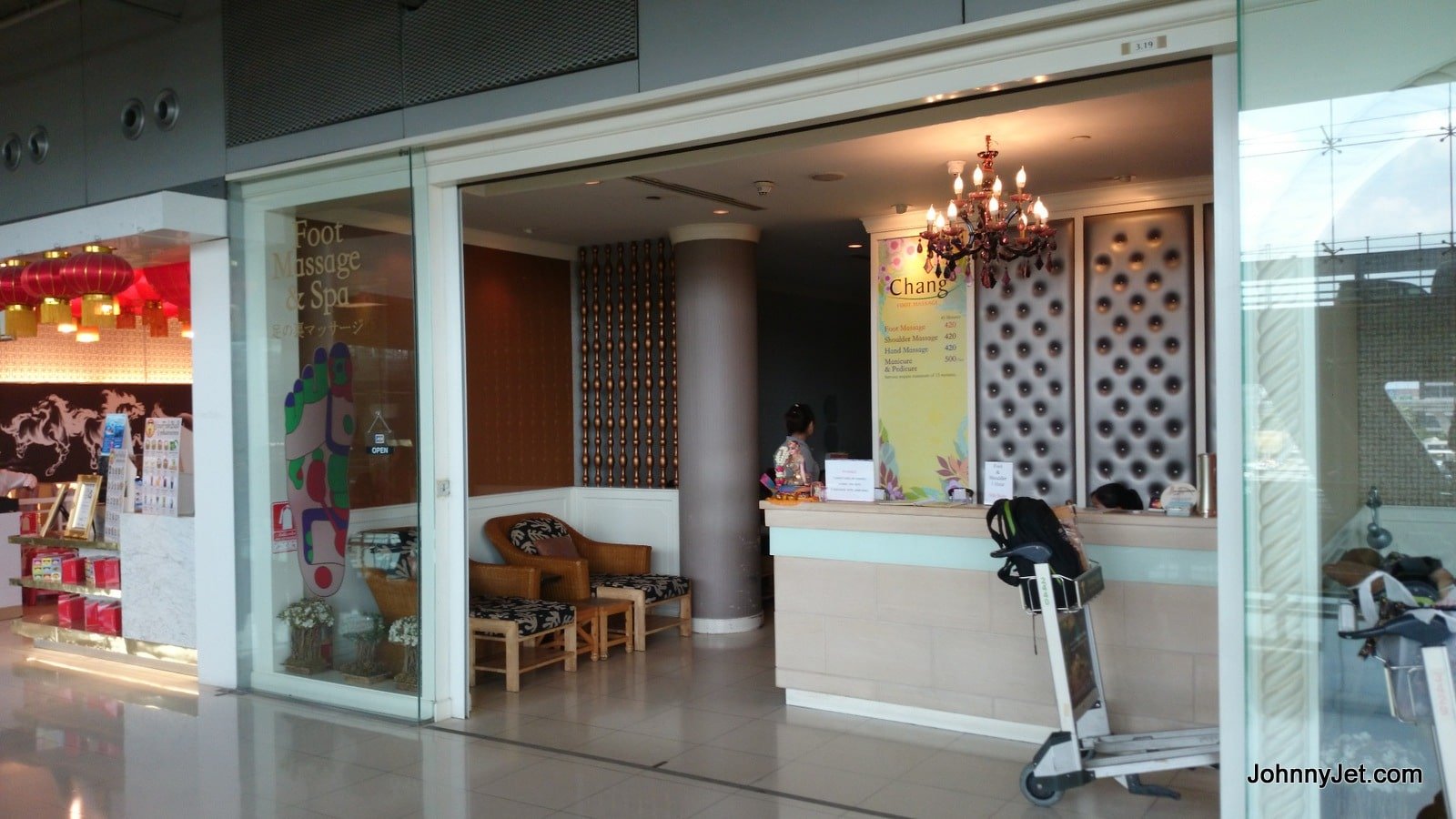 Once we touched down in Thailand, we had a four-hour layover in Bangkok, so we went to the airport spa to get $14 hour-long foot and shoulder massages before flying an hour north on Thai Smile (Thai Airways' low cost carrier) to Chiang Rai.
We were there to visit the Golden Triangle and you'd think after that marathon trip, we would be laid up in bed from exhaustion (door to door, my journey was 37 hours), but it was just the opposite. The day after we arrived, we made a border run and visited Myanmar, which we later realized was the 51st country that Natalie and I have visited together as a couple! Stories and pictures from all the destinations and flights coming shortly.
FYI: This story isn't nearly as in depth as the piece I wrote on what to do on a long layover at LAX, but this is a great option for those who don't have enough time to run into Central London but still want an authentic British experience.