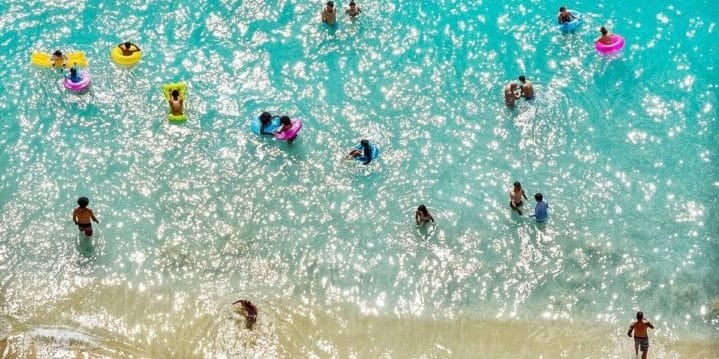 Each Friday, we feature a reader-submitted tip as our Travel Tip of the Day. This week's tip comes from reader Jan, who builds on last week's swimming safety tip, saying:
"Great tip about swimming in the ocean and needs to be expanded to all ocean beaches. We have been in Maui for six weeks and I have been alarmed watching swimmers in the ocean. In January there were several drownings. The weather was not the best and there were strong winds, swells and turbulent waters. In my youth I was a lifeguard so am aware of water safety.
Some of the beaches in the Ka'anapali area have lifeguards. I have figured out that there are lifeguards where the currents and rip tides can be threatening. The beaches in front of resorts do not have lifeguards. I was told that Maui County is pressuring the resorts to hire their own lifeguards and nothing is happening. I did witness a Hawaiian run to the beach when he saw a young boy coming in on a paddle board and trying to get off at the wrong time. There was a big wave coming in behind him.
It sounds like the water safety of visitors to the island is hampered by politics and the potential of litigation. One told me if they have an ocean safety 'class,' etc. then there is the fear that what they leave out can come back to haunt them. I told him that the drownings that happened in January were awful and did not need to happen. Especially for someone that is snorkeling.
I see young children riding on paddle boards with their parents and no life vest, snorkeling in very hazy water, swimming when there are big swells, a choppy ocean especially when they haven't been swimming regularly. One lifeguard told me if you don't see any Hawaiians in the water, don't go in."
Thanks, Jan! More life-saving tips:
____________________________________________________________
Tried this tip? Let me know in the comments!
Have your own tip? Email it to whitney@johnnyjet.com!
Want to see more tips? Click here for all 888!
Want even more travel tips? Sign up here for the Daily Travel Tip newsletter! Just fill in your email address and check the Daily Travel Tip box—and you'll have Johnny's best tips, straight to your inbox each day!
If you already subscribe to our weekly newsletter, you can sign up on the same page. Just fill in your email and check the Daily Travel Tip box on the same page and you'll receive an email with a link to update your JohnnyJet.com preferences. On that page, just click the Daily Travel Tip box and Update Profile.