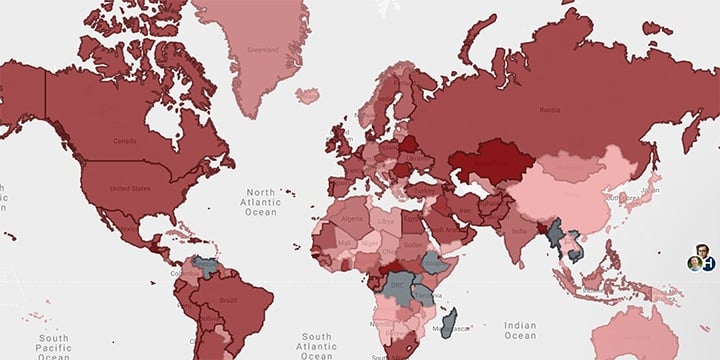 One of the big challenges with traveling today is that the rules and laws are constantly changing. It's difficult to get up-to-date information about basic questions like: Can I travel there? Do I need a visa? Do I need to provide a negative COVID-19 test? Do I have to quarantine for 14 days?
Well, thanks to the Association of Southern African Travel Agents who partnered with Sitata, a Canadian travel risk management company, there's assistance available. They have launched an interactive travel map providing an all-encompassing understanding of the global travel situation. Scroll down to try it out.
RELATED: Best Face Masks for Flying During COVID-19
Users have easy access to a comprehensive overview of the situation relating to COVID-19 and travel restrictions for any destination.
The new tool provides important information that can impact travel arrangements including border restrictions, precautionary measures, social distancing, curfew timings, quarantine rules, airport and flight operations, plus the number of currently active COVID-19 cases in each country.
RELATED: Why You Should Travel with a Pulse Oximeter
Sitata uses advanced computer algorithms to detect new travel information announced in global media, announcements and updates published on official government websites and other reputable channels. Their team of analysts complement the AI by continually vetting and updating information delivered through the platform. Check it out!
SITATA COVID CHECKER