I got invited to speak at a conference in May in Tennessee so I will be flying from Los Angeles to Memphis, and then on to New York City. Understandably, the conference organizers didn't want to pay for Delta's nonstop flights since they were showing more than double the price of US Airways' one-stop flights.
I'm not a high-maintenance kind of guy so I was going to suck it up and go through Charlotte on both legs. But when I looked at the proposed itinerary a bit closer and saw that two of the segments would be on a cramped regional jet I decided to price out tickets myself.
Sure enough the nonstop flights were sky-high when I used both the multi-city function and when booking two separate one-way tickets. See screenshot below.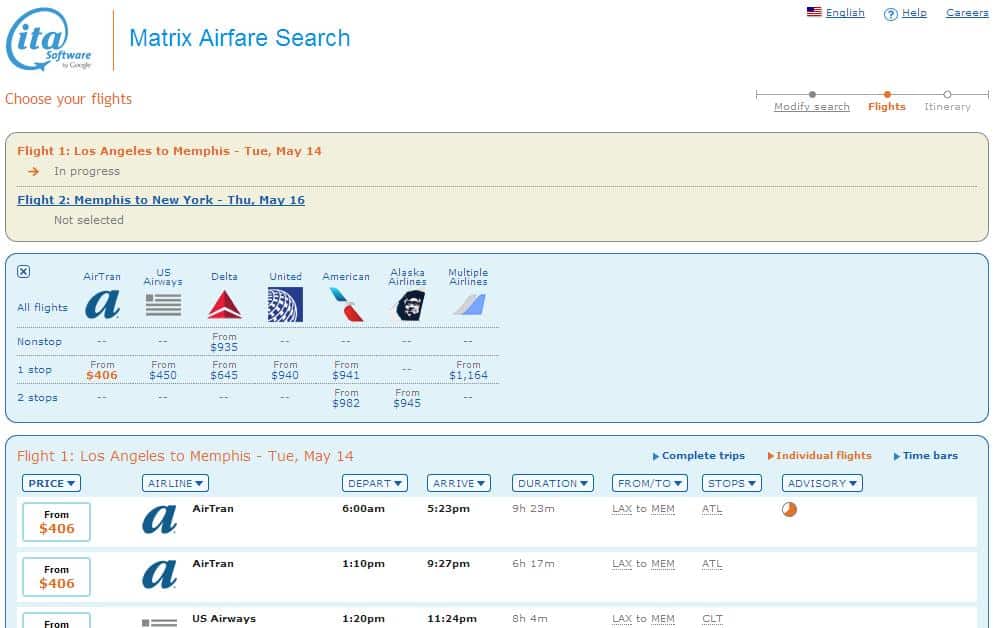 As you can see  Delta's nonstop was $935 compared to Air Tran's $406 and US Airways' $450.
I decided to play around by adding a return trip from New York to Los Angeles the following week. One would think the price would increase, but just the opposite happened. That's because (*I think*) I now have a Saturday night stay and I will be returning from where I originated.
The price for all three nonstop flights is now $522 (see screenshot below). Ding, Ding, DING! I hit the frequent flier jackpot since that was within the price of the conference's budget, it's on one of my preferred carriers since I have elite status with them and I have a free trip home.
But even if I wasn't going home, I could've booked this ticket and not used the last leg (though that's against airline policy so you didn't hear it from me, and don't do it too often or you risk losing your miles).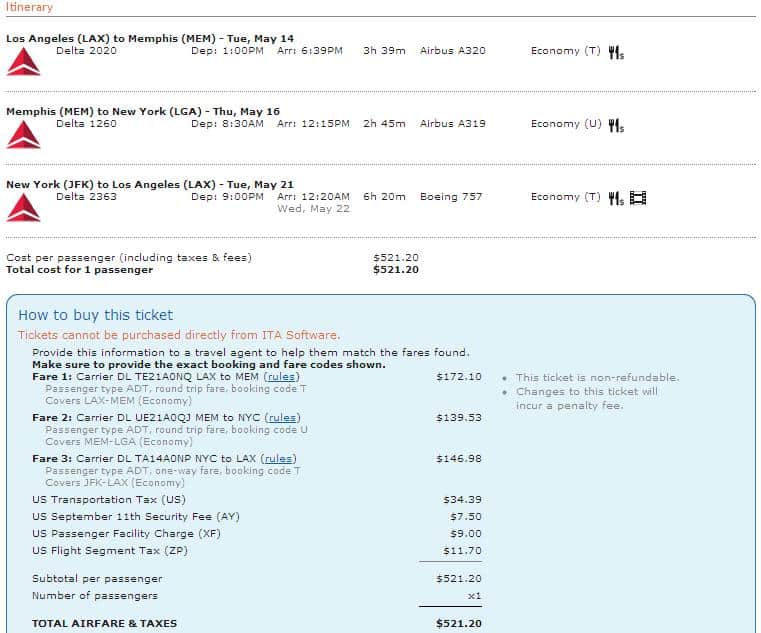 Now, besides saving a lot of time and not taking any cramped regional jets, I was able to secure exit row aisle seats, have a chance to get free upgrades (I'm a Silver member of Delta Air Lines Sky Miles' program), get into Delta's airline club for free (using my American Express Platinum Card) and I will be able to work since all of Delta's flights are powered with Gogo Inflight Internet!
Now that's what I call beating the airlines at their own game. Can you say #winning?