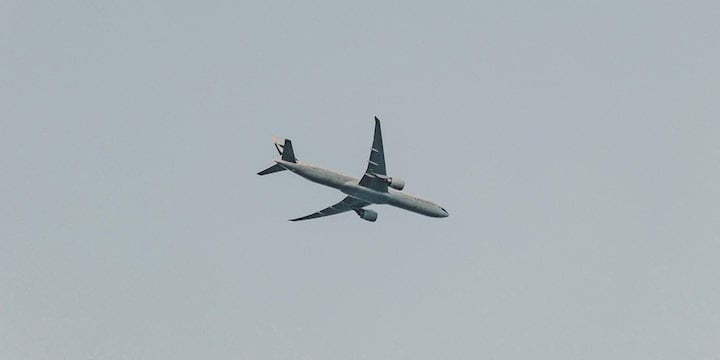 If you like to travel, you should already be using Google Flights (among other tools) as part of any search for flights.
And now, if you book a flight using Google Flights, and (importantly) if the flight is noted as one protected by the new Google price guarantee, you'll be reimbursed for the price difference if the flight goes up by at least $5 after you book. Per Google, the "price guarantee is only available for flights for which we're confident that the price won't drop. These flights are marked with a colorful price badge when you're picking your departing and returning flights. Price guarantee only refunds you if the price of your flight drops after you book and before you fly."
The maximum you can get paid out is $500 total for all flights on a booking. But guaranteeing a flight costs you nothing, and Google will monitor pricing itself. "After you book, you'll get an email letting you know if the price dropped or not. If it did, we'll send you a link where you can claim the difference. Once you fill out the form, Google will deposit the difference right in your bank account. If the price didn't go down, you can rest assured that you got the best price with Google Flights."
As Rich DeMuro of L.A.'s KTLA has reported, the Google price guarantee is still in testing, and so it's not yet a permanent feature. "The feature is available for a limited time on select flights booked by September 2 for travel through November 24," he says. "Google is likely testing this feature and if it works well, we might see it stick around longer!"
The other newest Google tools
Rich also notes in the segment (below) that the price guarantee is part of a slew of new Google features. These are:
1. New Google maps features
There are a few new Google Maps features, written about on the Google blog here. For starters, there's a new feature called Live View that uses AR (augmented reality) to help you visualize the directions Google Maps provides for a route. Arrows will pop up in the AR environment around you as you move the phone. In addition, "With Google Maps, you can quickly find restaurants tailored to your tastes with Your Match, see how long the wait is, and even book a reservation without ever leaving the app (and no, we're not talking about delicious dinner apps). With the popular dishes feature, you can quickly find out what the must-try items on the menu are."
And finally, "if you've chosen to turn your Location History setting on, you can now use the updated version of Timeline to easily remember that amazing hole-in-the-wall restaurant you dined at or the cute vintage shop you popped into."
2. Better podcast searches

Now when you search in Google using the word "podcast"/"podcasts," you'll be served playable episodes directly in the search results. Per Google, "when you're searching for a podcast about a topic on Google, such as 'podcasts about Awkwafina' or 'Instant Pot recipe podcasts,' we'll show you playable episodes in Search results alongside web pages, news, images and videos. We'll surface these episodes based on Google's understanding of what's being talked about on a podcast, so you can find even more relevant information about a topic in audio form. Soon, you won't necessarily need the term 'podcast' in your search to see episodes, making podcast discovery simpler across Search." 
____________________________________________________________
Have your own tip? Email it to whitney@johnnyjet.com!
Want to see more tips? Click here for all 1,517!
Want even more travel tips? Sign up here for the Daily Travel Tip newsletter! Just fill in your email address and check the Daily Travel Tip box—and you'll have Johnny's best tips, straight to your inbox each day!
If you already subscribe to our weekly newsletter, you can sign up on the same page. Just fill in your email and check the Daily Travel Tip box on the same page and you'll receive an email with a link to update your JohnnyJet.com preferences. On that page, just click the Daily Travel Tip box and Update Profile.