Thanks to reader John for forwarding me Frontier's latest promotion, which seemed too good to be true (see screenshot below.)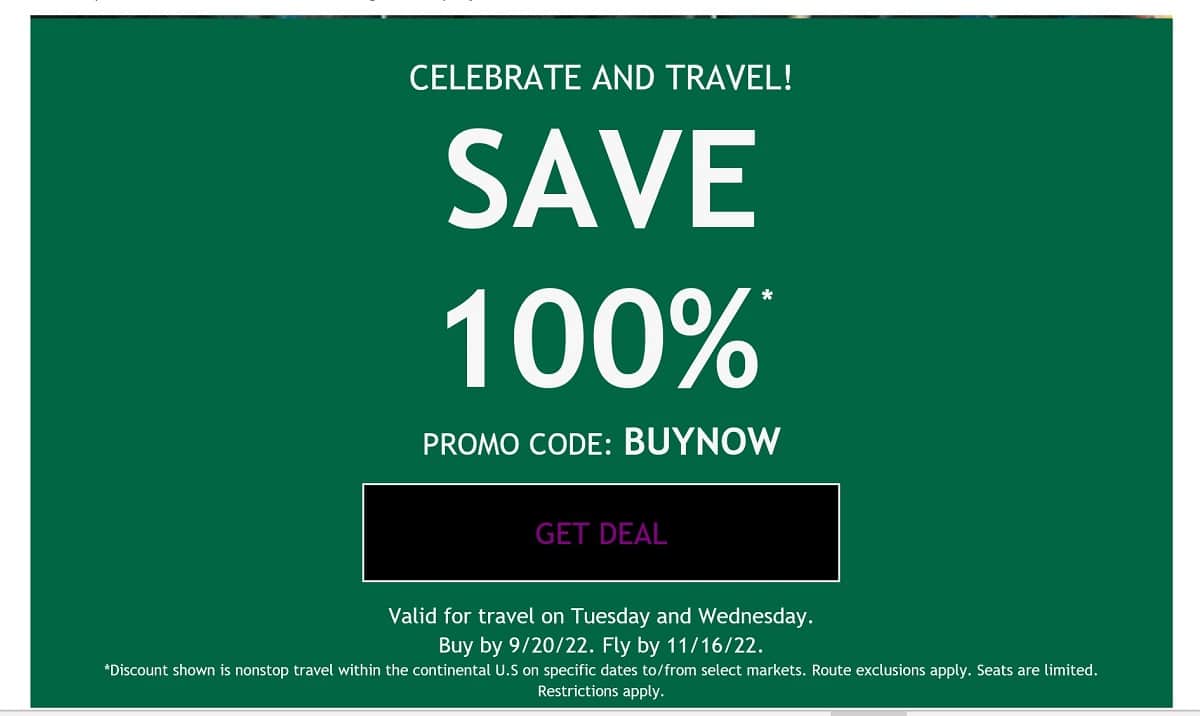 At first, I thought for sure it was a scam but when I went directly to Frontier Airlines' website, instead of clicking the link in the email, I realized it's legit (see screenshot below).

Their promotion: "Pandemic is 100% over, enjoy 100% off your next flight! Save 100% off your next flight with us! Use promo code: BUYNOW Don't forget to check out our other Deals! Buy by 9/20/22. Fly through 11/16/22. Valid for nonstop travel in the continental U.S on Tuesday and Wednesday. Route exclusions apply. More about this offer.
It looks like the promotion was only sent out thirty minutes ago and Frontier's website is already overloaded. I just tried to price out a ticket and the site is just spinning, the way Netflix sometimes buffers.
I've never flown Frontier because I'm not into being nickeled and dimed, but I know a lot of people love them.  So I'm sending this out in the hope that you have better luck getting 100% off tickets, which is crazy to me. Let me know in the comments if you were able to buy any and how much they cost (I assume it's just the taxes).
Note: With over 400 hundred Americans dying a day, I think it's safe to say the pandemic isn't over which is why I still travel with this device to ensure fresh air for me and my kids.