I was fortunate to be in North Charleston, SC, this week to witness aviation history in the making. Singapore Airlines (SIA) took delivery of the very first Boeing 787-10 from Boeing at its South Carolina manufacturing plant.
The two-day celebration was filled with behind-the-scenes tours of Boeing, Q&As with executives, and plenty of southern food. Did you know that since 2011, more than 640 Dreamliners (787s) have entered service to fly 680 unique routes around the world?
The big event took place on Sunday night when SIA was officially handed the "keys" in an outdoor ceremony. It was a chilly night (low 50s) and still hundreds, if not thousands, of Boeing employees showed up (the plane was built exclusively in North Charleston). The deep red ribbon was cut by Goh Choon Phong (CEO of SIA), Kevin McAllister (Boeing Commercial Airplanes President and CEO) and Dominic Horwood (Rolls-Royce Director Customers and Services – Civil Aerospace).
SIA Group, which includes Scoot, has ordered 49 of these 787-10s. As Boeing says in its press release: "The 787 Dreamliner is an all-new, super-efficient family of commercial airplanes that can fly long distances while offering 20 to 25 percent better fuel efficiency per seat and lower emissions than the airplanes they replace. The combination of long range and low operating costs allows airlines to operate more flights profitably."
I was offered the chance to fly on the delivery flight, which departed Charleston at 10:20pm ET on Monday with 72 passengers. After a 14-hour straight shot, the plane made a two-hour technical stop in Osaka, Japan, before continuing six more hours to Singapore, where there's a huge welcome ceremony taking place as you read this.
More on the 787-10
The 787-10 is 18 feet longer than the 787-9 and 38 feet longer than the original 787-8. SIA's 787-10s will be used for flights of up to eight hours. The first scheduled destinations are Osaka, Japan and Perth, Australia (beginning May 2018). However, the aircraft will operate sooner on select flights to Bangkok and Kuala Lumpur (from Singapore) for crew training purposes.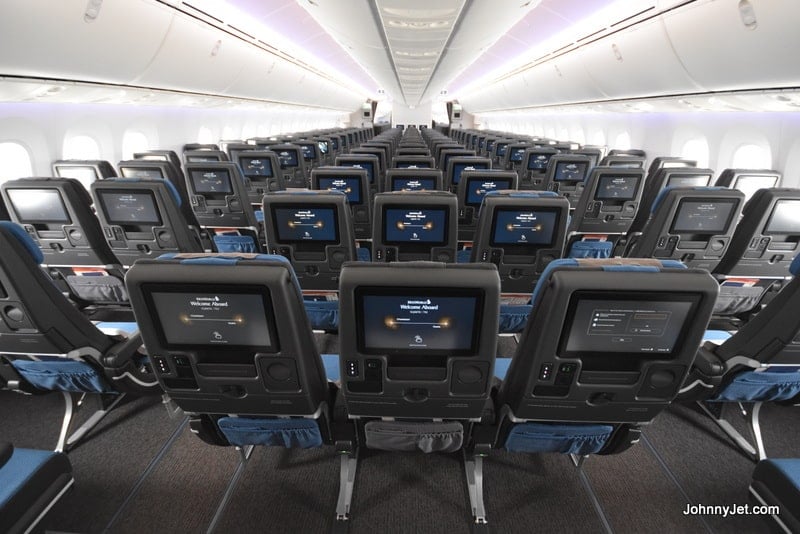 Singapore Airlines had been keeping the interior of the new plane a big secret, since it features the airline's new regional cabin products. In fact, it required that everyone who was fortunate to get a tour of the plane (including me) in North Charleston not publish any photos until the plane landed in Singapore around 11pm EST on Tuesday—which of course just happened.
This 787-10 is configured with 337 seats in two classes. There are 36 business class and 301 economy class seats. Customers already love the 787 since it features customizable lighting, large electronically dimmable windows, and cleaner air, and because it's a quieter and smoother ride thanks to all of the technology onboard. In fact, I was told the 787-10 has roughly 67 miles of wires inside it. Incredible, right?
Fly the 787-10 without paying cash
If you want to fly on this 787-10 or any of Singapore Airlines's luxurious planes and not pay cash, you can transfer Ultimate Rewards & Membership Rewards points to Singapore Krisflyer at a 1:1 ratio. See the travel credit cards that earn transferable points here.
Photos!
Below are photos for the first look at Singapore Airlines's new 787-10!