This post contains references to products from one or more of our advertisers. We may receive compensation when you click on links to those products. For an explanation of our Advertising Disclosure, visit this page.
The Chase business credit cards lineup is an exciting array that includes the Ink Business family and several co-branded portfolios for airline or hotel rewards. It's important to know what credit score you'll need to get approval, especially if you are hoping to be certain before applying. Here is more information about the credit score needed for Chase business cards.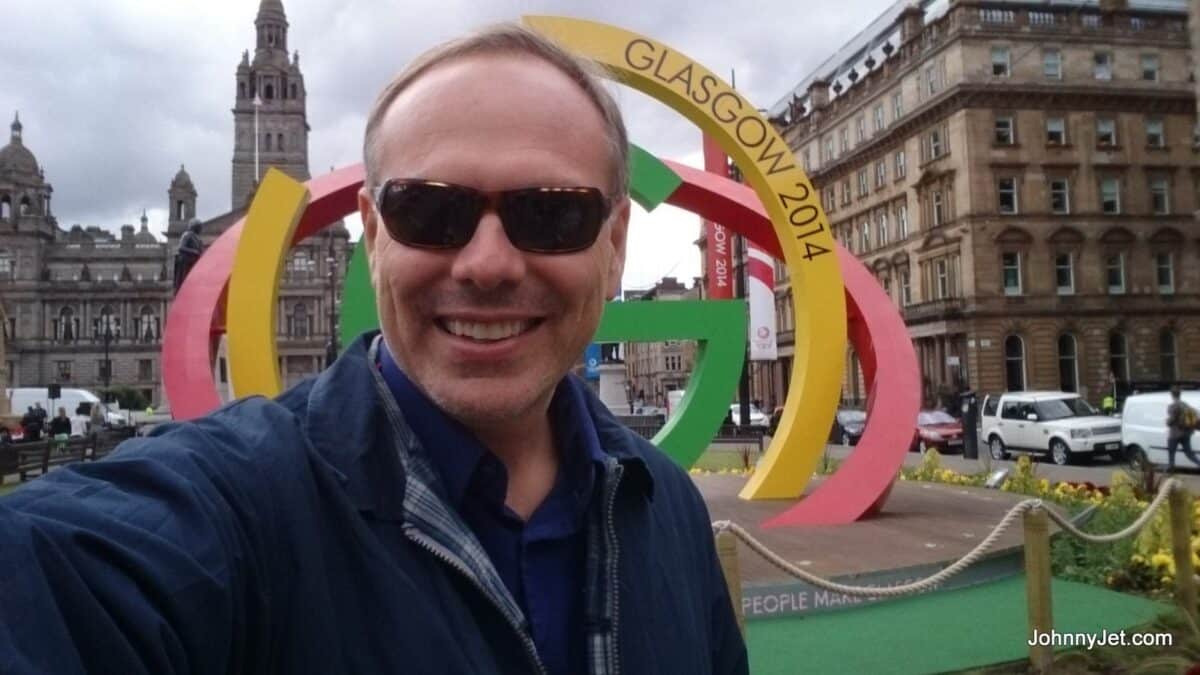 The Credit Score Needed for Chase Business Cards and How to Qualify
There are several factors that determine your approval odds for Chase business credit cards. The basic requirements apply to every Chase Ink and co-branded product:
Credit Score: Chase doesn't disclose a minimum score, but having good or excellent credit (670-840) is essential. If possible, apply when your personal credit score is above 700.
Income: You must have sufficient income to afford your minimum monthly payment. Less income can result in a smaller credit limit.
Recently Opened Cards: The Chase 5/24 rule applies to the Ink Business and co-brand credit cards. You must apply when you have opened four or fewer personal credit cards in the most recent 24 months. At least your new Chase business card won't count against the 5/24 limit unless it becomes seriously delinquent.
The three criteria above are the most influential factors, although you should also read the signup bonus terms and conditions to look for any potential disqualifications.
Being in business for several years and having a history of consistent revenue can also be helpful as Chase can have an easier time verifying your claimed income. But, it's possible to apply as a new independent contractor as long as you're at least 18 years old.
Additionally, cards with more benefits like the Ink Business Preferred® Credit Card may be harder to qualify for than those with no annual fee, such as the Ink Business Cash® Credit Card.
Related: How Hard Is It To Get the Chase Ink Business Preferred?
Are the Chase Co-Brand Business Cards Easy to Qualify For?
For co-branded cards, opening a loyalty account before applying makes the card application process easier as you can provide your membership number to link your accounts instantly.
In addition to the introductory spending requirements, you may need to wait 24 months before earning a second bonus from the same card.
Chase currently offers co-brand credit cards with these airlines and hotels:
Related: How Hard Is It To Get A Business Credit Card?
Do Chase Business Credit Cards Require an EIN?
You can apply for any Chase business credit card without an Employer Identification Number (EIN) but having one can make the application process easier. This is primarily because the bank uses your business credit score as well to make an application decision. You can start building business credit once approved.
You will need to provide your EIN if you have one. This number can also be required if you're a formed business.
If you don't have an EIN, you will instead enter your Social Security Number (SSN) or Individual Taxpayer Identification Number (ITIN). This application option is for sole proprietors that may not be big enough yet to need to form an LLC or a similar organizational structure.
Related: Can I Use My EIN To Get A Credit Card?
Is There Chase Business Credit Card Pre-Approval?
Unfortunately, Chase doesn't offer a pre-approval tool for its business credit cards as they do for personal credit cards. However, you can receive invitations to apply by email or mail which can indicate your approval odds are optimistic.
You can also use a tool like CardMatch™ to estimate your approval odds for participating business credit cards. If you like one, you will apply directly from the card provider's website.
Once you apply, you will most likely receive an instant application decision. So you can know within a few minutes if you're approved or denied. Some applications will require further review and can take up to 30 days to reach a decision.
Related: What Is Credit Card Pre-Approval And How To Get It
Are Chase Business Cards Hard to Get?
Yes, getting a Chase Ink Business or a co-branded business travel rewards product is challenging as you need good or excellent personal credit and sufficient income. The Chase business cards are some of the hardest to qualify for, but they offer some of the best rewards.
Several online data points indicate that Chase is notorious for issuing low credit limits compared to several of the best business credit cards from competing banks.
This observation even applies to profitable well-established organizations, although results vary by application and smaller limits won't automatically apply to every business.
Does Having a Chase Business Checking Account Improve Your Approval Odds?
Being a loyal Chase business banking customer can help your approval odds for one of the bank's business credit cards. However, opening a Chase business checking account before applying doesn't guarantee credit card approval as you must have sufficient credit, income, and not too many newly-opened personal credit cards.
Your banking relationship may play a factor when your application may need a second review. Chase may check your banking details to review your average monthly expenses and revenue. Additionally, Chase may send you an invitation to apply for a card.
Is There a Chase Business Credit Card Reconsideration Line?
You can call Chase about pending and rejected business credit card applications Monday through Friday from 1 pm to 10 pm EST at 1-800-453-9719. The phone conversation can suggest improving your approval odds if the decision cannot be reversed.
Are The Chase Business Credit Cards for Bad Credit?
Unfortunately, Chase business credit cards are only available with good or excellent personal credit. The bank pulls your personal credit score to make an application decision, unlike some banks which only require an EIN and a business credit history.
If you have good credit, albeit on the lower end of the credit score range, having a high income can help offset this shortcoming.
Summary
In conclusion, hopefully, this article has given you a better idea of the credit score needed for Chase business cards. Apply for a Chase business credit card once your credit score is higher than 670, although having a score in the low 700s is typically a better suggestion. Boosting your income and reducing your fixed expenses as much as possible is also helpful to have more revenue to afford your monthly balance payment.
Related Articles: