This post contains references to products from one or more of our advertisers. We may receive compensation when you click on links to those products. For an explanation of our Advertising Disclosure, visit this page.
A common quandary that many prospective homebuyers face is whether or not to apply for a new credit card while still awaiting mortgage approval. It is crucial to carefully consider the potential consequences of such an application on the mortgage approval process.
One may wonder: does submitting a credit card application negatively affect the likelihood of obtaining mortgage approval?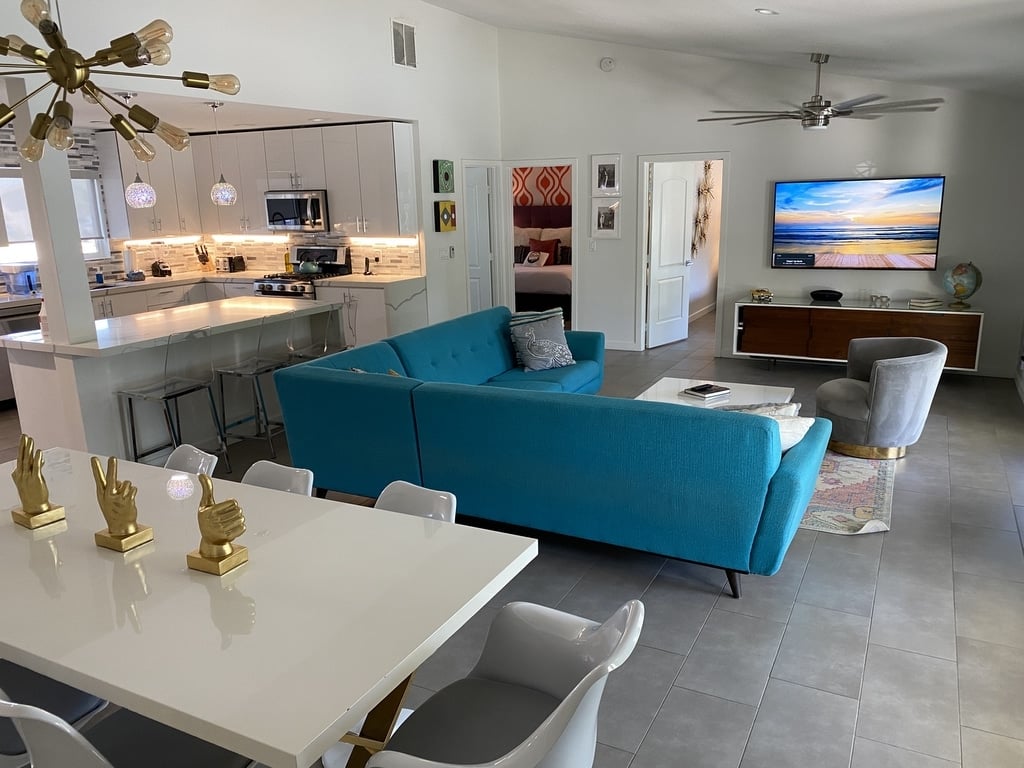 What The Mortgage Application Process Looks Like
It takes longer to get a home mortgage approval than almost any other type of loan. For example, when you apply for a credit card, it's an instant decision. In most cases, you know if you're approved right away. Even for car loans and personal loans, the decision process might take a few days at most.
These are the six basic steps of the mortgage application process. Before you submit an offer to buy a house, it's a really good idea to get a mortgage pre-approval. Without it, the agent or home seller may not entertain your offer.
Once they accept your buy offer, you must submit an official loan application. From the day you submit the application to signing the closing documents, it can take 30 days. Consider this period a "credit blackout." Avoid anything that involves a hard credit inquiry (i.e. a "credit check.").
Here are the common steps:
Get Mortgage Pre-Approval (Agents and Sellers are more likely to accept your offer)
The Seller and Agent accept your buy offer
Submit an official home mortgage application
The bank checks your credit report to start the underwriting process
Shortly before closing, the bank checks your credit report a second time to make sure nothing has changed
You sign the loan closing documents and the application process is complete
Once you sign the mortgage approval closing documents, you can begin applying for new credit cards. Because your credit score will dip for a few months immediately until you establish a payment history, you may wish to wait at least three months after closing to apply for a new credit card.
Only Apply for One New Credit Product at Once
The home mortgage application process takes about 30 days for most people. It takes so long because the bank must appraise the house you're buying. Also, the underwriters must make sure you are a "safe" borrower.
During this time, don't apply for any other type of credit. That includes credit cards, car loans, personal loans, or refinancing your student loans. Don't dispute anything on your credit report either. All of these actions affect your credit score.
The bank will check your credit report again a few days before you sign the closing documents. They do this to make sure you don't mislead them.
Any major change in your report can require the bank to restart the underwriting process. This delays the approval decision. It can even jeopardize your approval odds.
It is best to wait until the ink dries on the closing documents to do these activities:
Apply for a new credit card or store charge card
Signup for home internet
Start utility services
Begin a new cable tv or satellite tv contract
Apply for any other new or refinance loan
All of the above activities can require a credit check. It's better to be "safe than sorry" when applying for a home loan. New credit applications add an element of uncertainty to the underwriting process. Banks don't like uncertainty.
As much as you want the peace of mind of knowing you'll have electricity, water, and a working tv when you move in, wait until the mortgage closes. You'll be glad you did.
Don't Apply for a New Credit Card Right Before You Buy a Home
Do you still need to apply for a home mortgage? Depending on how soon you plan on buying a house, you might be able to apply for a new credit card before.
At a minimum, apply for a home mortgage at least three months after you apply for a new credit card. Ideally, wait six months. This waiting period gives your credit score time to rebound from the recent inquiry. Plus, you have time to show a consistent payment history.
But, if you are going to apply for a mortgage in a week or two, it's better to wait until the mortgage closes to apply for a credit card. If you don't have a strong credit profile, a card application this recent can jeopardize your approval odds. Or, it can cause you to pay a higher interest rate.
Remember, having the highest credit score possible when you apply offers these two benefits:
Higher loan approval odds
Get the lowest interest rate available
Apply For New Credit Cards After a Mortgage Approval
If you're currently applying for a mortgage (or will soon), wait until the mortgage closes.
At this point, you're approved for the mortgage. The application process for new credit cards is simpler.
The day after you close on the mortgage approval, you can begin applying for new credit cards. For the highest approval odds, you might choose one of the easiest credit cards. After all, your credit score will be lower because of the mortgage application credit checks.
But, you might not get approved for select premium credit cards like the Chase Sapphire Reserve. If you want a credit card that requires excellent credit, you may need to wait at least three months for your score to rebound. To get a more accurate idea, you should check your FICO score to monitor your credit score progress. Once your score is within the good credit score range again, you can apply.
Even if your score is already in the required range for the credit card you want, you may still wish to wait three months to apply. This lets the credit card company see you have an on-time payment history. Waiting boosts your approval odds. Plus, it might mean a higher credit limit too.
If you're still in doubt if you can apply for a credit card after getting approved for a mortgage, you can pre-qualify with most credit card companies too.
Summary on Does Applying for a Credit Card Hurt Your Chances of a Mortgage Approval?
No matter what, don't apply for a new credit card if you have a pending mortgage application. You can also take it a step further by not applying for a new credit card less than three months before you are hoping for a mortgage approval. Once you sign the mortgage approval closing documents, you can apply for most new credit cards without penalty.