This post contains references to products from one or more of our advertisers. We may receive compensation when you click on links to those products. For an explanation of our Advertising Disclosure, visit this page.
Deciding if Chase or Capital One is better is a running debate as both big banks offer several rewards credit cards and banking products. These services can help you easily maximize your spending power and access funds when you need to pay for expenses. Our comparison helps you pick the better bank.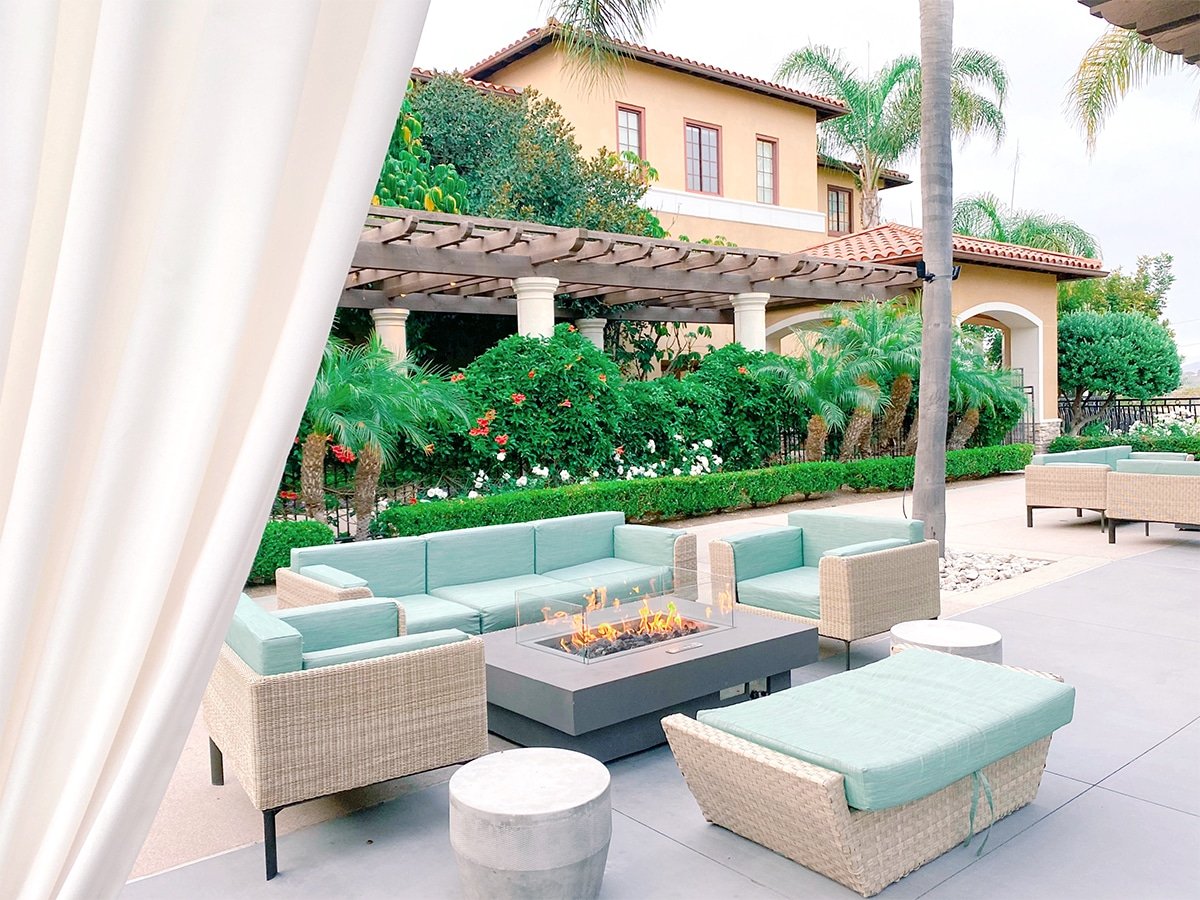 Chase vs Capital One Credit Cards
You can apply for cash back, travel, and credit-building cards from both institutions. In many cases, Chase is the better option as they have more co-brand relationships. However, Capital One has other options that come with their own valuable perks.
Chase vs Capital One Points/Miles
If you're purely looking at which points are consistently more valuable, Chase Ultimate Rewards® points tend to be more versatile than Capital One Miles.
For, Chase Ultimate Rewards are more valuable as you can redeem them for upcoming travel through the credit card travel portal. Further, cards with an annual fee have 1:1 point transfers or a 25% or 50% travel redemption bonus.
Capital One Miles are worth 1 cent for travel statement credits or when you book upcoming trips through Capital One Travel.
Chase vs Capital One Transfer Partners
The Capital One airline transfer partners are strictly international airlines which makes it harder to convert points into miles and book an award flight. Choice Hotels and Wyndham Rewards are your only direct transfer options for domestic travel.
Hands down, Chase Ultimate Rewards has a more versatile set of airline transfer partners. Domestic transfer partners include Southwest Airlines, United Airlines, and JetBlue. IHG One Rewards, Marriott Bonvoy, and World of Hyatt are hotel transfer partners.
Related: 48 Best Ways to Use Chase Ultimate Rewards Points
Chase Travel Credit Cards
Chase's flagship travel credit card family is the Sapphire family. Many enjoy the Chase Sapphire Preferred® Card or Chase Sapphire Reserve® for their travel redemption bonus, 1:1 point transfers, and travel perks like complimentary insurance and annual travel credits.
The bank also has many co-brand products. The most notable relationships include:
One downside is that most Chase-issued cards are subject to the 5/24 rule and you may go with Capital One if you're impacted by this policy.
Related: The Best Chase Credit Cards
Capital One Travel Credit Cards
The Capital One Venture family can be the better option if you want flat-rate travel rewards or are negatively impacted by Chase's 5/24 restrictions.
This bank's flagship product is the Capital One Venture X Rewards Credit Card which is a competitive premium credit card that has a $395 annual fee, airport lounge benefits, yearly $300 Capital One Travel credit, and a 10,000 points anniversary bonus.
It's arguably the best alternative to the Chase Sapphire Reserve.
If you don't want to pay an annual fee but want flexible travel rewards, the Capital One VentureOne Rewards Credit Card takes the cake. You earn 1.25x points on purchases, have 1:1 point transfers, and pay no foreign transaction fee.
Each bank has its own application rules and Capital One only allows two personal credit cards from the Capital One card families at a time. Co-brand cards are exempt. So, you might have one Venture card and another with the Quicksilver or Savor family instead.
Related: Best Capital One Cards for Travel & Rewards
Cash Back Credit Cards
Which bank offers better cash rewards mostly depends on your spending preferences. For example, this article's author has a cashback card in the Capital One Quicksilver and Chase Freedom families and uses them interchangeably.
With either bank, these cards don't let you transfer points to airline or hotel partners, but they are worth 1 cent when redeemed for cash back or to reimburse purchases.
Chase Freedom
The information for the Chase Freedom Flex℠ has been collected independently by Johnny Jet. The card details on this page have not been reviewed or provided by the card issuer.
First, consider one of the Chase Freedom products when you want to earn Ultimate Rewards points if you also have a Sapphire product. The Chase Freedom Flex℠ earns up to 5% back on quarterly bonus categories. Additionally, the Chase Freedom Unlimited® earns 1.5% back.
Here are two situations when going with a cash rewards card from Capital One is better.
Capital One Quicksilver Rewards
The Capital One Quicksilver Cash Rewards Credit Card earns 1.5% back on purchases and has no foreign transaction fee. In contrast, the Chase Freedom products have a 3% foreign transaction fee and are not a good fit for international purchases and travel.
Related: Capital One Venture vs Quicksilver Review
Capital One Savor Rewards
Some of the best cards for food and entertainment spending hail from the Savor card family. The Capital One Savor Cash Rewards Credit Card earns up to 4% back on dining and entertainment along with 3% back at grocery stores. It has a $95 annual fee.
Foodies can also consider the Capital One SavorOne Rewards Credit Card which has no annual fee or foreign transaction fee. It earns up to 3% back on dining and entertainment-related purchases.
Learn More: The Best Cash Back Credit Card Offers
Business Credit Cards
There are multiple Chase business credit cards to consider with its flagship Ink Business family (that earns Ultimate Rewards points) and a handful of co-brand travel credit cards. However, you must be under the Chase 5/24 guidelines to avoid a denied application.
Related: What's the Easiest Chase Business Card to Get?
The Capital One Spark Business Credit Cards earn a flat rate of miles or cash back. Your earning preference depends on which product you choose. While you have reduced redemption flexibility, you don't have to worry about tiered rewards categories as you either earn 2x rewards points with an annual fee or 1.5x points with a $0 annual fee card.
Related: Capital One Spark Business Cards Approval Odds
Chase vs Capital One Bank Account
Chase Bank tends to be better for brick-and-mortar banking as it has several checking and banking accounts for students and working households. You can also be eligible for a Chase checking account signup bonus and get up to $600 bonus cash.
Capital One is better when you're searching for an online-only checking or savings account. You can effortlessly avoid monthly fees as there are not any with its 360 banking products. Additionally, it's possible to earn a high-yield interest rate.
Related: The Best Checking Account Bonuses for 2023
When Chase Bank is Better
Chase has a more diverse portfolio of travel rewards credit cards and banking products. Consider this service if you want the Chase Sapphire Preferred® Card or one of the many co-brand travel credit cards.
When Capital One is Better
Capital One is usually the better option for cash rewards credit cards as there are more ways to earn more on non-bonus purchases and other core monthly expenses whether you stay home or travel.
The Venture credit cards can also be better than the Sapphire family if you prefer the flat-rate rewards program. This earning model may earn more if your spending doesn't neatly align with the Sapphire Preferred or Sapphire Reserve rewards categories.
Related: Chase Sapphire Preferred vs Capital One Venture Credit Card Review
Summary of Chase vs Capital One
Chase and Capital One each have their advantages with Chase tending to be the preferable option in many situations as they offer more options. However, Capital One is competitive in many regards as they have different application requirements, plus their rewards program is straightforward, and you can be less likely to pay service fees or foreign transaction fees.