This post contains references to products from one or more of our advertisers. We may receive compensation when you click on links to those products. For an explanation of our Advertising Disclosure, visit this page.
Students attending college near a Chase Bank branch may consider the brick-and-mortar bank as their primary banking institution. The nearness of the bank makes it easy to manage your funds locally or online. Thankfully, the financial institution offers free checking for college students.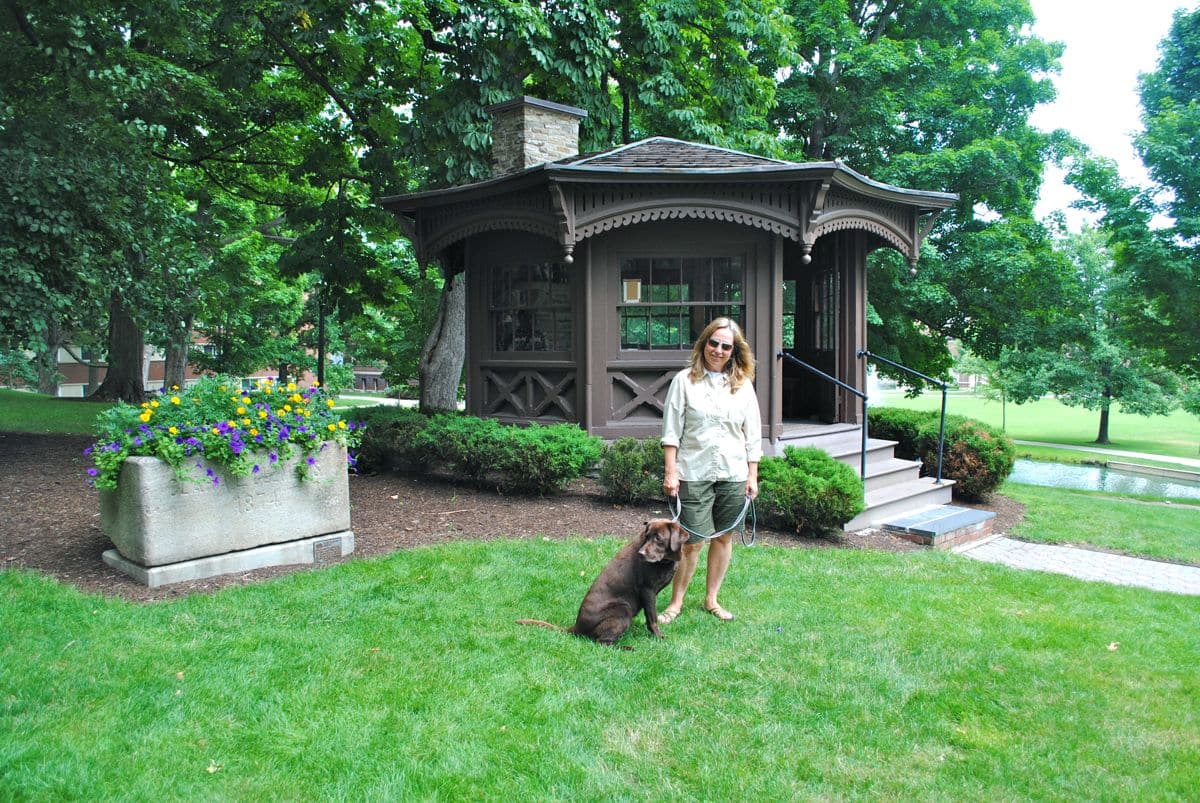 Free Checking for College: Chase College Checking
Chase offers one specialized checking account for college students. The Chase College Checking℠ product doesn't charge a monthly service fee to eligible students between ages 17 and 24. The $6 monthly fee waiver lasts for up to five years in school, whichever occurs first.
Account benefits include:
No monthly service fee for up to 5 years
Manage money, savings goals, and payments in the Chase Mobile app
Quickly send money to non-Chase accounts through Chase QuickPay (Zelle®)
Local Chase branch and ATM access
Students that are 17 years old must apply at a local branch. However, students between 18 and 24 years old can apply online. Unlike some of the other Chase checking accounts for students, this one doesn't require a parent or guardian to have a banking relationship.
Related: Best Chase College Checking Account
$100 Bonus Offer
New Chase customers can receive a $100 cash bonus when they open a Chase College Checking℠ account and complete 10 qualifying transactions within 60 days of coupon enrollment. This offer expires on 10/18/2023.
Related: The Best Checking Account Bonuses
What is the Minimum Amount for Chase College Checking?
There isn't a minimum initial deposit or ongoing balance requirement to open or maintain a Chase College Checking account. The bank automatically waives the monthly fee for eligible college students for up to 5 years or until graduation.
After the monthly service fee waiver ends, you can waive the $6 monthly fee through one of the following actions:
Receiving at least one qualifying electronic direct deposit
Maintaining an average ending day balance of $5,000 or more in your checking account
Related: What Is The Best Chase College Checking Account?
What Happens to Chase College Account After Graduation?
The Chase College Checking account waives the monthly service fee for up to 5 years while enrolled in college.
Once the monthly fee kicks in after graduation or five years (whichever is first), College Checking members can pay a $6 monthly fee but can waive it by receiving eligible deposits or maintaining a minimum average daily balance.
Another option is converting this account to Chase Total Checking®, which has a $12 monthly service fee that can also be waived with monthly qualifying activities. This account can have more banking features, but the core benefits for both are comparable. You can learn more with our Chase Total Checking review.
To avoid incidental fees, such as overdraft fees, you may also consider Chase Secure Banking℠ with a non-waivable $4.95 monthly fee. This account doesn't offer paper checks, although you can pay bills, cash checks, and send money with Zelle®. You also get a Chase debit card.
Speaking with a Chase banker can help you choose the best checking account for your banking needs and financial habits.
Related: Best Chase Checking and Banking Accounts
Summary
The Chase College Checking℠ is the sole free checking account for college students from the big bank. It's a good product to start building a banking relationship with Chase and easily access your funds. Further, its reduced ongoing monthly service fee of $6 is also helpful when you are unable to waive it.