This post contains references to products from one or more of our advertisers. We may receive compensation when you click on links to those products. For an explanation of our Advertising Disclosure, visit this page.
College students need a checking account to receive funds, make purchases, and the occasional ATM withdrawal. A Chase College Checking℠ account can be one of the best student checking accounts as you avoid monthly service fees while enjoying brick-and-mortar banking perks.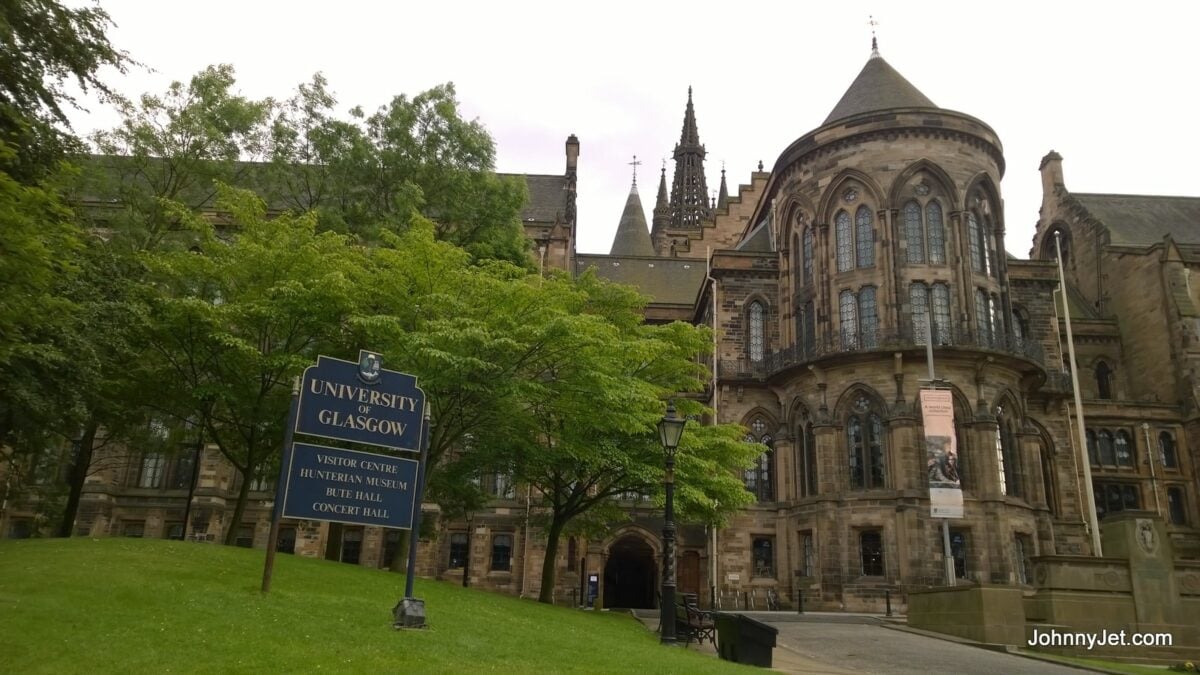 What is Chase College Checking?
Chase Bank offers one college checking account option for students. This account is called Chase College Checking℠ and automatically doesn't charge a monthly fee for up to five years while in college.
Further, are no minimum initial deposit or ongoing balance requirements.
The bank's other student checking options are for high school students (Chase High School Checking℠) and children as young as six years (Chase First Checking℠). Teens with either account can switch to a college checking account once they matriculate.
It's also possible to continue using this account after college ends. One of the best reasons to keep this account open is that the maximum monthly fee is $6 versus $12 for Chase Total Checking® that non-student retail customers must open instead.
Related: Best Chase Checking and Banking Accounts
Who Can Open an Account?
Students that are between the ages of 18-24 with a social security number can open an account online or at a Chase branch. Students without a social security number or who are 17-year-olds can only open an account at a Chase branch.
Proof of student status is necessary to apply for an account.
Monthly Service Fee
The service fee is $0 for up to 5 years or the anticipated graduation date, whichever happens first.
After graduation, the monthly fee is either $6 or $0.
One of these monthly actions waives the service fee:
Receive at least one direct deposit from an employer or government benefits agency
Maintain an average ending day balance of $5,000 or more
Many banking customers keep this account open years after graduation as the monthly fee is lower than the other Chase checking products with similar benefits, although it can be easier to waive the fee for other accounts. For example, the Total Checking account only requires a $1,500 average daily balance to waive the $12 monthly fee.
Additionally, the bank may have you convert to a retail account in the future.
Other Fees
Banking customers may encounter these incidental fees:
Overdraft fees: Up to $34 ($0 for transactions smaller than $5 or when enrolled in Chase Overdraft Assist℠ for transactions smaller than $50)
Chase ATM withdrawals: $0
Non-Chase ATM withdrawals: $3 to $5
Money order: $5 per check
Paper checks also cost extra. While writing a check isn't as common as even a few years ago, you may need to pay a small one-time fee to get a checkbook to pay certain bills.
Sending money to friends using Zelle® or the Chase mobile app can help you avoid these fees.
$100 Checking Account Bonus
New Chase customers can get $100 when they open a Chase College Checking℠ account and complete ten qualifying transactions within 60 days of coupon enrollment. This offer expires on 10/18/2023.
JPMorgan Chase Bank, N.A. Member FDIC
Qualifying transactions include:
ACH credits
Chase QuickDepositSM
Debit card purchases
Online bill payments
Zelle®
The minimum initial deposit requirement is $0.
Related: The Best Checking Account Bonuses
Best Chase College Checking Perks
Here are some of the best benefits of banking with Chase during your college years:
Debit card: Receive a debit card for in-person purchases and ATM withdrawals
Mobile banking app: Send money and pay bills digitally. It's also possible to remote deposit paper checks and manage your banking accounts.
Local branch access: Visit brick-and-mortar Chase branches across the United States.
Autosave: This feature lets you schedule automatic transfers to a linked Chase Savings℠
account to plan for long-term expenses. These funds can also act as a cash buffer to prevent an insufficient funds charge.
Free overdraft protection: Automatically transfer up to $50 from a linked Chase Savings℠ account to your checking account to cover account overdrafts. You can avoid a $34 insufficient funds charge too.
This account doesn't earn interest, but you can enjoy traditional banking benefits without fees.
Is Chase a Good Bank for College Students?
The information for the Chase Freedom® Student credit card has been collected independently by Johnny Jet. The card details on this page have not been reviewed or provided by the card issuer.
Chase Bank can be a good fit for college students that have access to Chase ATMs and branches for complimentary banking services. It's also a good option when most family and friends can send money to or get money from the bank with Chase for fast and free money transfers.
Students may also consider opening a checking account here as the Chase Freedom® Student credit card earns cash back and helps build credit without an annual fee.
Alternatives to Chase College Checking
These banking institutions may be a better option for your banking needs in school. You may also prefer having the same account after graduation without the hassle of switching once you get your diploma.
CIT Bank
CIT Bank offers an always-free checking account, and several high-yield savings accounts with low balance requirements.
Learn More: Is CIT Bank Trustworthy? What To Know About The Online Bank
Quontic Bank
A Quontic Bank High Interest Checking is another top contender with the same account for students and working adults. You can earn interest on your deposits after completing a minimum number of debit transactions each month.
Learn More: Quontic Bank Review (High-Yield Savings and Checking Rewards)
Summary
Chase Bank has several checking account options that you can apply for online or in-branch as a college student. In most situations, Chase College Checking℠ is your best option since you get full checking account access and no monthly service fee for up to 5 years. You must only be 17 to 24 years old and have a student ID to qualify.