This post contains references to products from one or more of our advertisers. We may receive compensation when you click on links to those products. For an explanation of our Advertising Disclosure, visit this page.
Chase offers many of the best cash and travel credit cards. Receiving a Chase credit card offer can mean instant application approval. You may also get a targeted signup bonus that's not open to the general public. Here are some of the ways to find out if you qualify for the best Chase offers.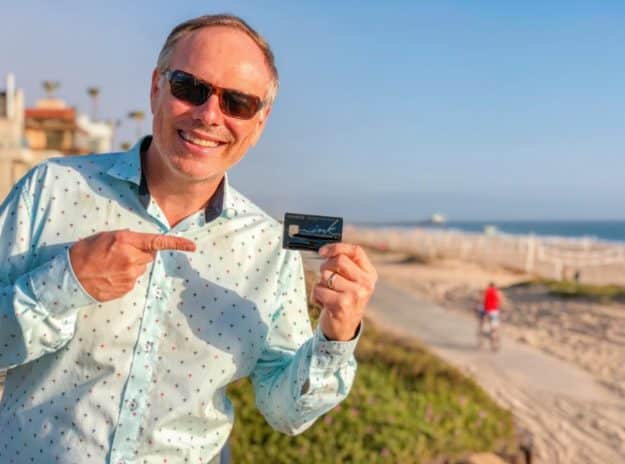 Check "Just for you" in Your Chase Account
You're more likely to receive an exclusive Chase credit card offer if you're a current Chase customer. You may already have a Chase credit card or a Chase checking account, for instance.
After logging into your Chase account, check the dashboard menu for the "Just for you" button. It's possible that you will see credit card and banking offers. Don't automatically expect a credit card offer each time you visit your account.
Receiving personalized credit card offers doesn't affect your credit score. These offers can also be a blessing if you're near the "5/24 limit" or your credit score is lower than usual. Current Chase members do periodically report getting a denied application by applying without a personal offer.
Update Your Annual Income
Chase may ask members several times per year what their annual income is. Updating this figure gives you more accurate offers.
You should also compare your personal offer to the publicly available bonus offer. Your offer may be higher than the standard bonus if Chase is targeting you.
Related: Best credit card bonus offers
Pre-Qualify for Chase Credit Cards
If you're not an existing Chase member or don't have personal offers, you can still seek pre-qualification. Chase (and other banks) will handpick some of the cards you have the highest approval odds for.
However, note that there is still a chance that Chase may decline your application even if you pre-qualify. No credit card matching system is perfect. For instance, maybe you have opened at least 5 new credit card accounts in the last 24 months.
Here are two easy ways to get pre-qualify for Chase credit cards:
Use the Chase pre-qualified tool
Compare offers on CardMatch™
Either option is free and only requires a soft credit pull. Chase will perform a hard pull if you submit an official application for a credit card.
This can be a good option if you're on the fringe of the next credit score tier. For example, a 720 credit score places you firmly in the "good credit" range but you don't quite have "excellent credit" (yet).
Even though you don't have the recommended 740 credit score for an excellent card such as the Chase Sapphire Preferred® Card, your other credit factors can make up the difference.
The CardMatch tool is a good option if you want to see pre-qualified offers from multiple banks. One search lets you see credit card offers from Chase, American Express, and Credit One Bank. You may even see special offers that are higher than on the bank website.
With either tool, you will need to enter your name, street address, and the last 4 digits of your Social Security number.
Did You Opt-Out of Prescreen Offers?
It's possible that you won't pre-qualify for cards from a bank or the CardMatch tool. This happens when you opt-out of "firm offers" on OptOutPrescreen.com. This official website lets you opt-out for either five years or a lifetime.
You can electronically request to opt back into receiving offers if you see a message like the one below.

Check Your Mailbox
You may also receive special offers in the mail. If you qualify, your offer has a special invitation code. After applying online or at a Chase branch, you can strive toward earning the special bonus offer.
The offer may also mention a specific APR that you qualify for instead of a broad range.
Visit a Local Chase Branch
You may also have success finding special offers by going to your local Chase branch. Some Chase Bank promotions require you to visit a local branch to activate an offer.
A few years ago, people didn't qualify for the Chase Sapphire Reserve® by applying online when the card first launched. But there were reports that some had success by applying in-branch to get around the 5/24 rule.
In most cases, these in-branch bonuses are targeted. You will get a special invitation from Chase if you qualify. Reading your correspondence from Chase can be worth it if you live near a Chase branch. If you don't have a special invite, the Chase representative may retrieve the same offers as the online pre-qualification tool.
Be Loyal to a Co-Brand Partner
Loyalty can matter to get better credit card offers from Chase. There are several excellent travel and retail co-brand options:
Being loyal to one of these brands may help you receive a targeted offer. You will also receive emails from the loyalty program to find out when Chase runs limited-time offers. While these offers are available to the general public, you don't have to monitor the Chase website to see if they increase the offer for the card you want.
It may take several weeks or months to get a special offer. The loyalty program and Chase may want to get a better idea of what your travel or shopping habits are. If you're a good candidate, you might get an offer.
In some cases, you may also see special offers when you're getting ready to pay. This offer can sometimes be more than the standard offer you see on the co-brand credit card page.
Summary
Being a loyal Chase member means you're more likely to get special Chase credit card offers. There are other ways to get offers online.  If you don't have any offers yet, you can always time your application for when limited-time offers post.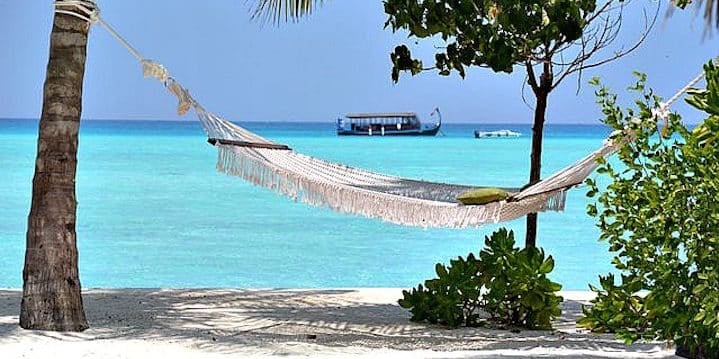 FAQs
How do I prequalify for a Chase credit card?
The quickest way to prequalify for Chase credit cards is using the Chase pre-qualified tool. You will see curated offers for cards where you have the best approval odds. Some of these offers can be larger than what's available to the general public.
Another way to compare offers from multiple banks is by using the CardMatch tool. This is a good option if you're open to getting a credit card from another bank or that bank has a better option than Chase offers.
Whether you pre-qualify through Chase or CardMatch™, this request doesn't affect your credit score.
Does Chase credit cards give instant approval?
Yes, Chase offers an application decision within 60 seconds for most applications. This is especially true if you prequalify for a Chase credit card. You're also likely to get an instant decision in these instances:
Your credit score is at least 700
Have a high annual income
Haven't applied for multiple credit cards in the last 24 months
Chase may review your application if you're near the 5/24 rule. Having a relatively low credit score or annual income for the card you want are two additional possibilities.
Related: Easiest Credit Cards to Get Approved For
Can I get a Chase credit card with no credit?
Getting a Chase credit card with no credit can be difficult unless you're a college student. Chase doesn't offer secured credit cards. But you can start qualifying for Chase credit cards with a credit score in the mid-600s. For instance, the entry-level Southwest credit cards are some of the easiest travel credit cards to qualify for.
If you have no credit, you should use the Chase pre-qualification tool before applying to see which cards you have the best approval odds for.
The Chase Freedom® Student credit card is the best option for college students. Read more about it in our Chase Freedom Student credit card review.
Related Articles: