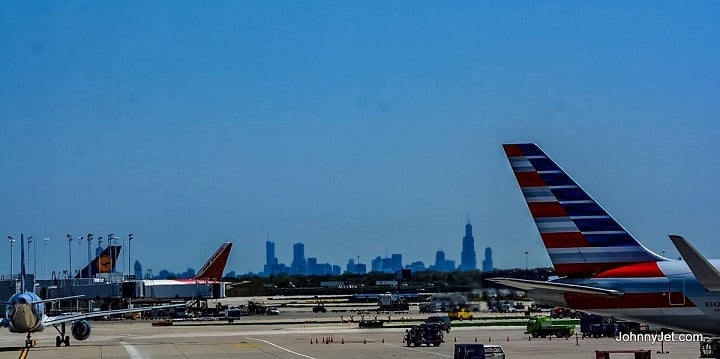 It's official: American Airlines is continuing its downward spiral. The airline just announced that it will indeed begin selling Basic Economy fares, essentially copying similar fares introduced by United Airlines, who copied Delta, who copied the low-fare carriers like Spirit.
Per the airline, these no-frills tickets "will go on sale in February in 10 select markets, with the first flights occurring shortly thereafter and expansion to additional markets expected later this year. Not every American Airlines flight will offer Basic Economy fares."
Here's a look at what Basic Economy customers can expect, according to the press release:
In-flight experience – The same in-flight experience that all Main Cabin customers receive today, including free entertainment options, soft drinks, and snacks, and the same seats.
Seat assignments – Made automatically and only when customers check in. Paid seat assignments can be purchased 48 hours before the flight.
Upgrades – Not permitted, regardless of elite status level.
Bags – One personal carry-on item that fits under the seat (such as a purse or small backpack) is allowed. No overhead bin luggage may be brought on board. Larger carry-ons such as a rollerboard bag must be checked at the ticket counter for the applicable checked-baggage charge. Basic Economy customers who bring more than an under-seat personal item to the gate will incur regular checked baggage charges ($25 for a first bag, $35 for a second bag) plus a $25 gate service charge per bag.
Elite customers and eligible AAdvantage credit cardmembers will be allowed to bring one personal item, one rollerboard, and they maintain their current free checked bag allowance.
Boarding – Basic Economy customers will comprise the last boarding group and will be seated in the Main Cabin. Elite customers and eligible AAdvantage credit cardmembers will continue to receive Priority or preferred boarding even when purchasing this fare.
Tickets – Non-refundable, non-changeable. Use it or lose it. No same-day flight change or same-day standby.
AAdvantage – Full AAdvantage miles and Elite Qualifying Dollars may be earned when purchasing these fares; however, only one-half Elite Qualifying Mile will be earned per mile flown, and one-half Elite Qualifying Segment per segment flown.
This is obviously a way for American to better compete with low-fare carriers like Spirit, and if you ask me, it will probably take away some of their business. Once on the plane, Basic Economy customers will get the same seats, complimentary soft drinks and a snack. According to American, there are no plans to alter seats or the interior of its aircraft for Basic Economy.
What's really going to cause problems is the fact that travelers—including families—won't be able to pre-select seats together, which is bound to leave parents and children upset. Outraged/worried parents will then ask other passengers to switch seats with them or their kids, but those passengers won't want to move from an aisle or window to a middle or from the front to the back. This means flights at that are more uncomfortable for everyone, including the flight attendants who will no doubt take the brunt of the blame.
To its credit (sort of), American says its reservations system will check for families traveling with children 13 and under a few days before departure and attempt to seat each child with an adult. But with flight loads so high, this is simply not going to work out.
Overall, I don't think these fares are going to be too popular with customers, and it's just another reason for leisure travelers not to be loyal to one airline.
What do you think about the latest American Airlines change?
Save