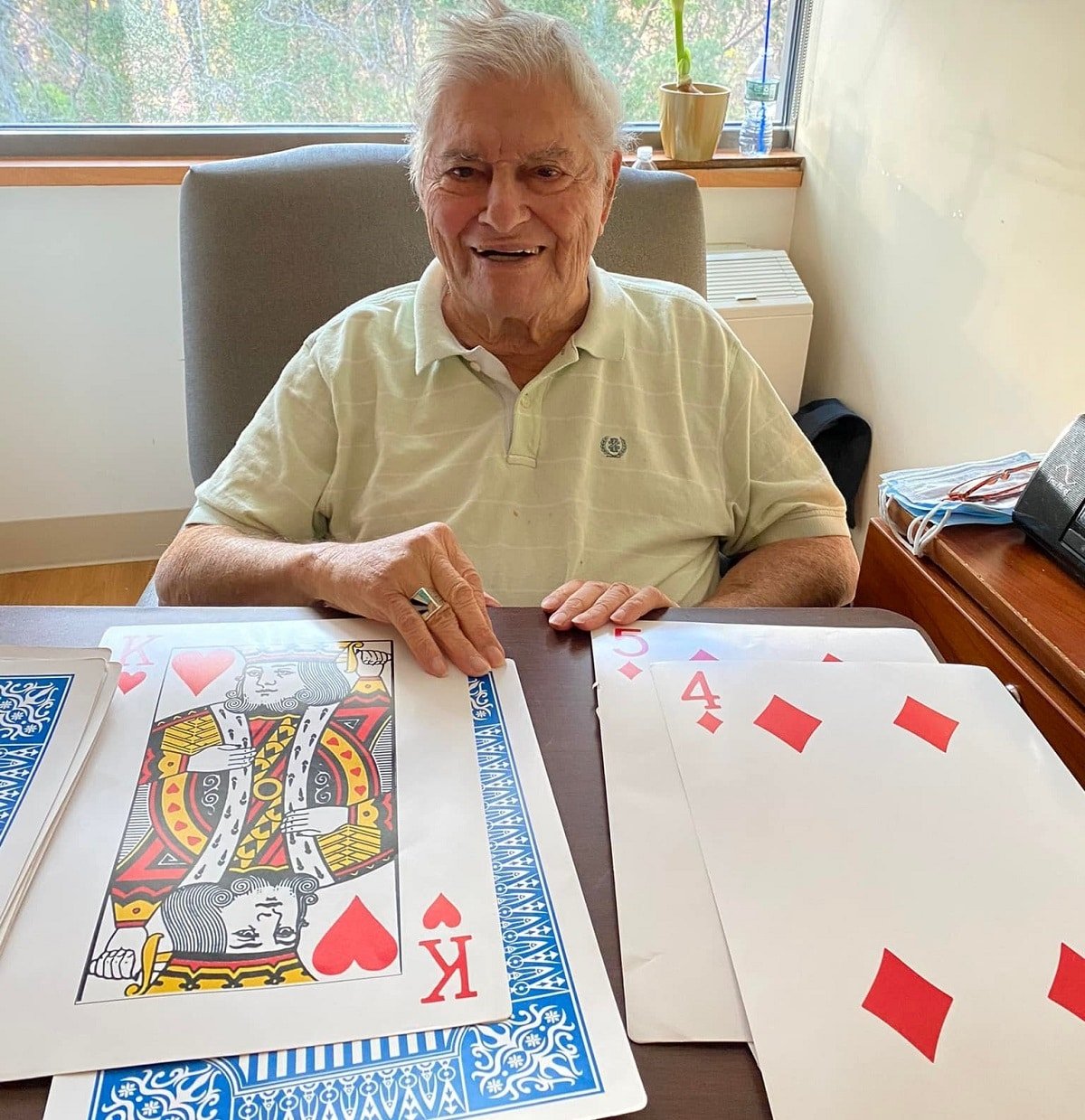 This post contains references to products from one or more of our advertisers. We may receive compensation when you click on links to those products. For an explanation of our Advertising Disclosure, visit this page.
My travels lately have mostly been to go back east to visit my 93-year-old dad in Connecticut. Unfortunately, his eyes are so bad he can barely see so he can't read books, which he loves, or even watch TV. On top of that, his hearing is shot so it's a really terrible situation.
If you know my dad, then you know he loves to gamble, which is why we've gone to Vegas so many times for his birthday. I'm not sure why I didn't think of this earlier but thankfully, the long-term care facility my dad just moved into did.
They have enormous playing cards for people like my dad and they're available on Amazon. They're inexpensive at just $16.99 so I thought I would share this idea as I'm sure others have loved ones who can't see well but love to play card games.
My dad said these cards (pictured above) were too big for him (they're 10.5″ x 14.5") so I got him a smaller size, which is also cheaper. There are two choices for smaller sizes: 8-1/4″ x 11-3/4 or 5×7." I got him the latter and he seems to love them since he can play games like solitaire with them.
These are a great gift idea any time of the year but especially at Christmas. If you know anyone who could use some, please pass this post along. I might even purchase some to donate to other senior living facilities since they're such a great idea.
*Photo taken by my cousin Catherine