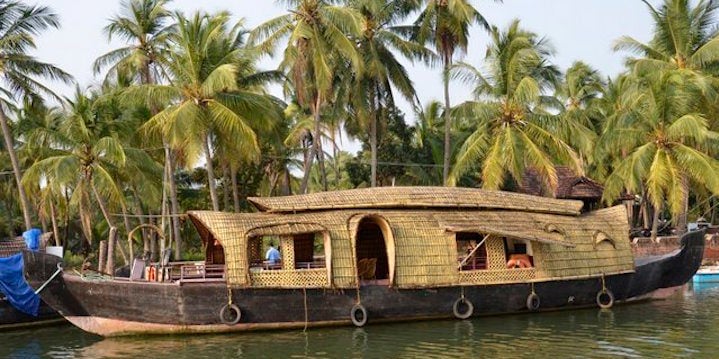 Traveling to India soon? The government just recently removed ₹500 and ₹1000 (rupee) notes from circulation, which has rendered them inadmissible in commercial transactions across the country. Essentially, if you have these notes, you—like the whole of India's population—will have to exchange them at a bank. As UK's foreign travel advice puts it:
"On 8 November, 2016, the Indian Prime Minister announced that existing 500 and 1,000 Rupee banknotes will be withdrawn from immediate circulation.
Banks reopened on 10 November and will exchange these notes for lower denominations up to a limit of ₹4500 per card per day until 24 November. If you're exchanging money at a bank, take a form of photographic identification and expect long queues. New 500 and 2,000 rupee notes are in circulation but you may find that they are in short supply and businesses may not be able to provide you with lower denomination notes in change. Until then, if you're exchanging money don't accept any denomination higher than 100 rupees. Some ATMs are now operational, there may be queues to access them and until 18 November withdrawals are limited to 2500 rupees per card, per day. If you have debit or credit cards, use them instead of cash where possible.
Foreign tourists will be able to exchange foreign currency or old notes of not more than 5,000 rupees into legal tender, conditions may apply."
Read more on how exchanges work, important dates and why this is happening on this Reserve Bank of India dedicated page.
____________________________________________________________
Tried this tip? Let me know in the comments!
Have your own tip? Email it to whitney@johnnyjet.com!
Want to see more tips? Click here for all 810!
Want even more travel tips? Subscribe to the Daily Travel Tip newsletter! All you have to do is sign up for the weekly newsletter by filling in your email address and checking the Daily Travel Tip box in the top-right corner of the homepage.
If you already subscribe to the newsletter, fill in your email and check the Daily Travel Tip box in the same top-right corner of the homepage and you'll receive an email with a link to update your JohnnyJet.com preferences. On that page, just click the Daily Travel Tip box and Update Profile and you'll have Johnny's best tips, straight to your inbox each day. And don't worry—it's easier than it sounds!