Yesterday, I was interviewed on NewsNation to talk about holiday travel tips. As (almost) always when you do live TV, there's very little time to cover everything so I thought I would share my notes in the hopes that it will help you with your travels this weekend or over the next holiday.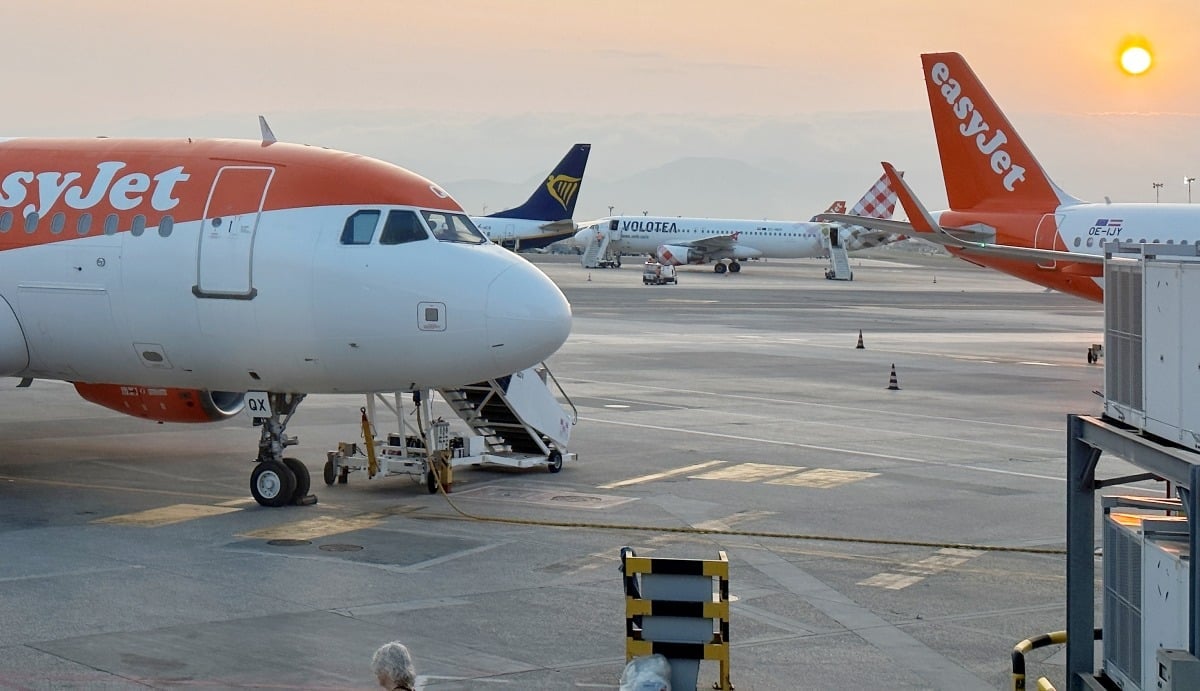 This post contains references to products from one or more of our advertisers. We may receive compensation when you click on links to those products. For an explanation of our Advertising Disclosure, visit this page.
In the interview, we talked about tips for avoiding holiday travel chaos. Here's what I suggest:
1. Arrive a day or two early
If you need to be somewhere like a cruise, a wedding or an important meeting, then leave a day or two early just to make sure you don't miss the boat (literally) or get stressed.
2. Show up early to the airport
I know I sound like a broken record but it's imperative these days to show up extra early to the airport because if you miss the flight, there's a chance you will be stuck for days as there's just no room to put you. Flights are pretty much going out 100% full.
3. Take the first flight 
If you really want to avoid being delayed or canceled, take the first flight out in the morning. I know it stinks to wake up super early but most airplanes and crew are already at the airport so you don't have to worry about rolling delays or crew getting stuck in another city. My family and I just took a 6:20am flight from Napoli, Italy to Munich, Germany. Believe me, my wife and kids gave me a difficult time at first but after they woke up, they saw the benefits.
4. Choose an airline with multiple flights to your location
When I fly, I book airlines that have multiple flights a day to the destination I'm headed. That way, if my flight gets canceled, I can at least try to get on another flight the same day, instead of having to wait until the next day.
5. Avoid connecting flights
To avoid hassles, try to fly nonstop. When you make a connection you have double the chance of missing your flight or your luggage not making it. I know it usually costs more but it's worth it. If you can't fly nonstop, then leave plenty of time in between flights. Our flight to Munich was a connection to Toronto. Our next flight was 8 hours later and we made an adventure out of it but taking the train into the city for lunch (photo above).
6. Don't check bags
If you don't check a bag, you don't have to show up to the airport or wait around what seems like an eternity at baggage claim. You can also take public transportation and not have to worry about your bag getting lost or stolen. If you must check a bag, then pop an Apple AirTag or Samsung SmartTag in it so you can track it.
7. Pack snacks and water
One thing I learned over my decades of being a road warrior is to always have snacks in your carry-on and bring an empty water bottle to refill post-security. This way, you're not at the mercy of high airport prices or the flight attendants serving. You also can't count on the airlines to have enough food for everyone.
8. Have a back-up plan
As always, have a back-up plan. If your flight gets canceled, do your research on which flight you would like to be put on because if the airline's automated system doesn't always pick the best routes. Actually, they rarely do. This way, you can tell the agent which flight you want to be put on.
9. Be nice
Being genuinely nice has always been my number one travel tip. I usually bring chocolates for the flight attendants and gate agents because they can make or break your trip and they're usually dealing with grumpy passengers. But even if you don't have treats for them, just being nice and smiling, goes a long way. That's what happened on our NAP-MUC flight the other day and the flight attendants couldn't have been any nicer in return. They gave presents to the kids and took pictures with us.
Another question I was asked in the interview was where the trouble spots are for those who are driving. According to AAA, more than 50 million Americans will travel 50 miles or more from home this weekend. Most folks will be driving (43.2 million) but 4.17 million will fly and more than 3.3 million are predicted to travel by bus, cruise or train. AAA predicts the most congestion to be between cities and nearby beaches, like: New York City to the Jersey Shore; Boston to Hyannis, Mass.; Washington, D.C., to Delaware.; Houston to Galveston, Texas; Portland to Cannon Beach, Oregon.

KEEP READING–
8 Ways To Make Sure An Airline Doesn't Lose Your Bag … And That You Don't Get Robbed or Stalked
–The Trick For Getting Airport Luggage Carts for Free
–Airline Lost Your Luggage? Do This If You Want to Get Compensated
–Why Frequent Fliers Use Apple AirTags or Samsung SmartTags When They Travel
–An Airline Executive's Number One Tip for Avoiding Lost Luggage When You Fly
Want more travel news, tips and deals? Sign up to Johnny Jet's free newsletter and check out these popular posts: The Travel Gadget Flight Attendants Never Leave Home Without and 12 Ways to Save Money on Baggage Fees. Follow Johnny Jet on MSN, Facebook, Instagram, Pinterest, and YouTube for all of my travel posts.