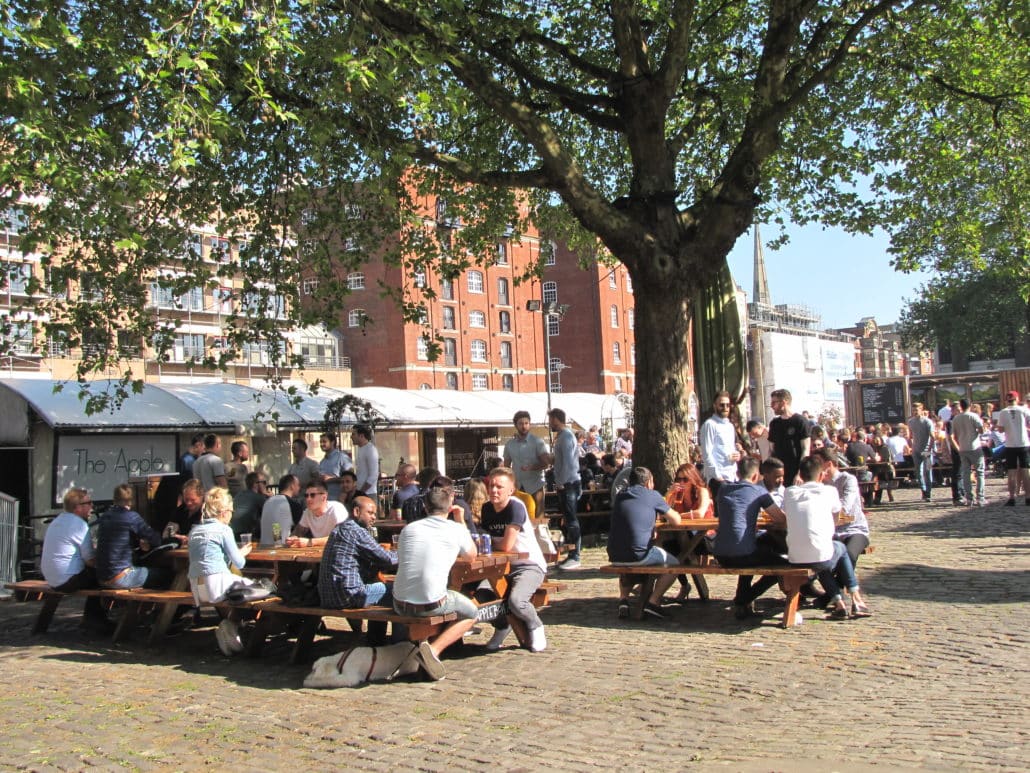 Bristol, England: This green, hilly city in England's southwest probably isn't the first destination that comes to mind for Britain-bound travelers. But it's well worth visiting.  
Plus, if you're seeking low-cost airfares from the US and Canada, it's a potential bargain. Iceland-based WOW air recently began service to Bristol (via Reykjavik; see my review here) from six North American cities, including Baltimore-Washington, Boston, Los Angeles San Francisco, Toronto, and Montreal. Base fares start at $149 one-way.
This harbor and river city isn't huge; it has under half a million residents. But its friendly, low-key vibe, abundance of edgy street art, and position as the gateway to Southwest England make it not only worthwhile but surprising.
The Cotswolds are 65 miles away. Stonehenge is 44 miles. Devon and Cornwall lie 75 miles away. Cardiff, Wales, is just 25 miles across Bristol Channel. But before you move on from the airport, hop on a bus (they depart every 30 minutes) and spend time exploring Bristol. Here are five not-to-miss sites: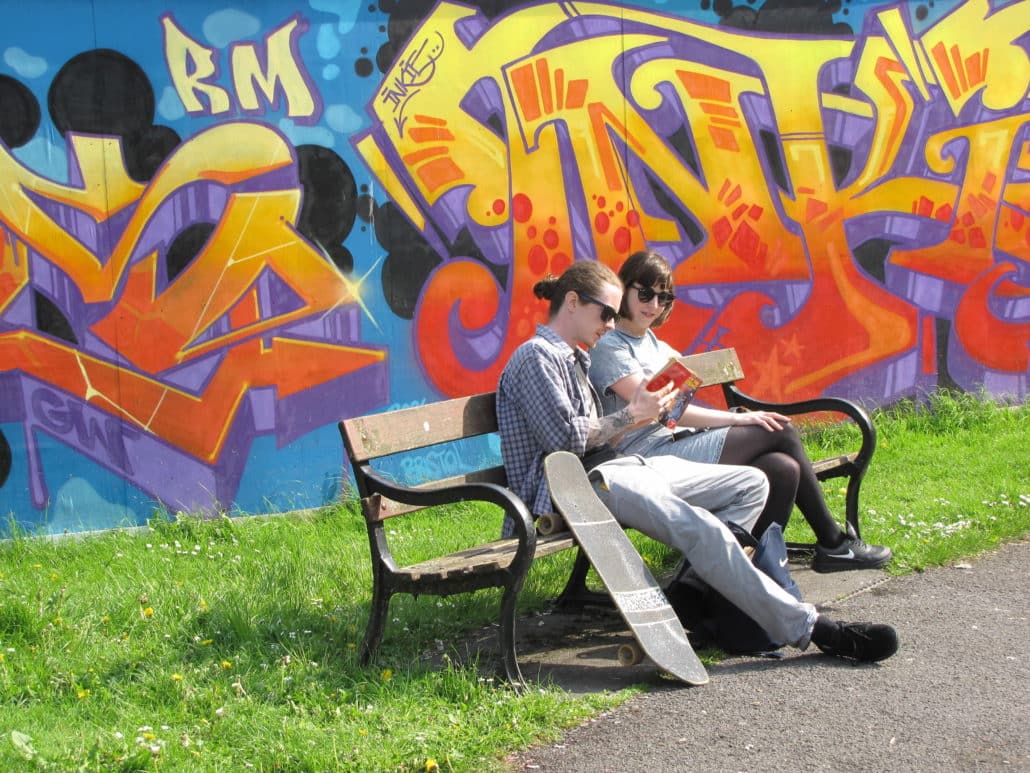 1. Street art
Graffiti artist/filmmaker Banksy, whose subversive street art has garnered international acclaim, is from Bristol and at the forefront of a robust street art scene. Take a guided tour with an outfit like Where the Wall to fully appreciate the richness of what's here.
Another well-known local street artist is Cheo, whose distinctive—and huge—cartoon characters began appearing in the mid 80s. One adorns an exterior wall of the Radisson Blue Hotel.
"At the beginning, it left [the hotel] in a bit of a predicament," said Rob, our guide. "But a few weeks ago they asked for another one. It shows how even a corporation can endorse graffiti."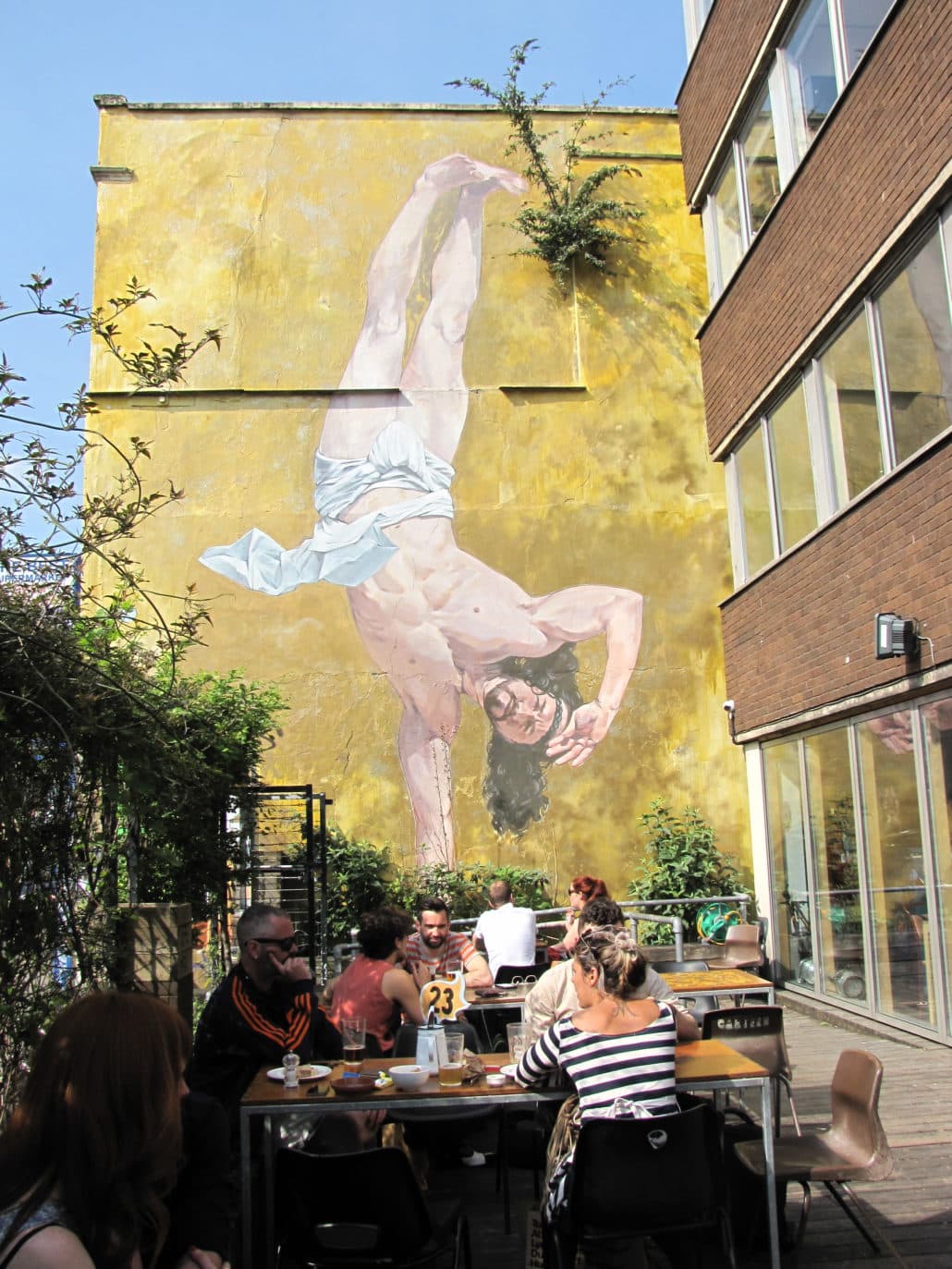 By 2011, the street art scene was so ingrained in the city's identity that Bristol invited artists from around the world to a sanctioned art party during which 11,000 cans of spray paint were unleashed on the city, Rob said. Buildings on Nelson Street, a once down-at-the-heels downtown area, served as a focus of the painters' energies. Since then, it's gone from being one of the "least interesting" streets in Bristol to one of its most photographed, sparking a revitalization.
2. SS Great Britain
Ever wonder what it'd be like to cross the ocean in 1843? Okay, so you haven't. Regardless, this fascinating museum ship provides a realistic glimpse into the world of the early trans-Atlantic passenger.  
Billed as "the ship that changed the world," SS Great Britain revolutionized ocean travel by being the first to replace paddle wheels with a screw propeller on an iron vessel. Interior vignettes take visitors from the circa-1843, Bristol-to-New York, champagne-and-roses-first-class passengers' quarters to third-class steerage accommodations circa 1852, when it began carrying fortune-seeking immigrants to Australia.
The displays incorporate sound and smell and can get a bit too authentic. (Don't get too close to the miserable wretch vomiting into a bucket if you're squeamish.) For an extra fee, adventurous sorts can climb the mast.  
3. Barley Wood walled garden
Another former country estate, Barley Wood, is now a mix of artist studios/shops, lovingly cultivated gardens, and, at its core, the fabulous Ethicurean restaurant. The eatery is farm-to-table, free-range, organic, etc. And if you're skeptical about those claims, just gaze across the gorgeous Victorian kitchen garden onsite. Even the vermouth is house-made. And they grow 80 varieties of apples.
On the day we visited, the lunch menu featured four entrees, including rich pork belly with celeriac and pear puree, and melt-in-your-mouth Cornish hake served with caramelized cauliflower and rainbow chard.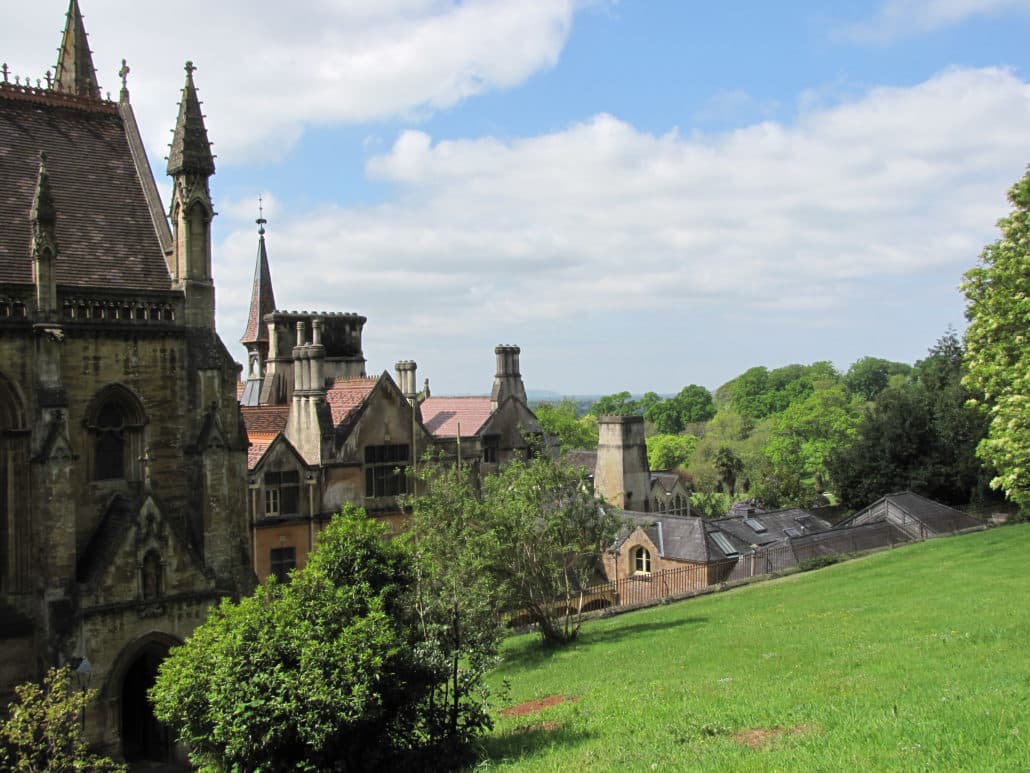 4. Tyntesfield: 20 minutes from Bristol
Tyntesfield—a magnificent Victorian Gothic Revival estate in Wraxall, about 20 minutes from Bristol—is worth building a day trip around. Set on 540 gorgeous acres, it boasts the largest collection of items—60,000!—among Britain's National Trust properties.  
Generations of the Gibbs family occupied the sprawling manse from 1843. (The patriarch made his fortune importing guano—bird poop—from Peru.) The last Gibbs occupant was living in just three rooms when he died in 2001. The National Trust purchased Tyntesfield at auction in 2002. Madonna and Andrew Lloyd Webber were reportedly among the bidders.
"It's one thing owning an estate. It's another looking after it," quipped our guide.
During our visit in May—"Victorian Month" at the estate—reenactors in elaborate period dress roamed the grounds. Among them was Queen Victoria herself, never breaking her grim-faced character.
"Everyone seems so casual these days," she said peevishly, eyeing us. "I'm a time-traveler," she added.
"Then maybe you're aware of a future chain store named in your honor? Victoria's Secret?" I asked.  
Her brow furrowed. "What do they sell?" she demanded.
"Underwear. Skimpy underwear," I replied.
With that, the queen turned on her heels. "I feel faint," she gasped to her lady-in-waiting as they strode away.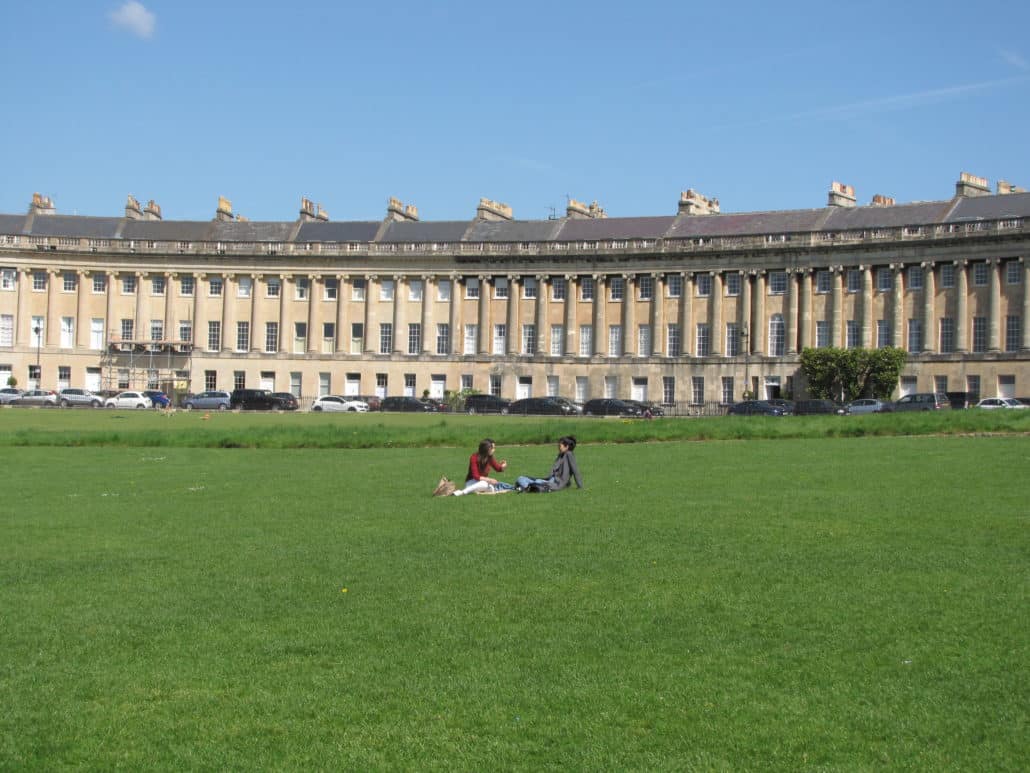 5. Bath: 30 minutes away
Frequent trains run from Bristol to historic Bath, just 15 miles away. Bath is relatively small and walkable, and its creamy white Georgian-style limestone buildings have been carefully preserved. (The entire town is a UNESCO World Heritage Site.)
The 2,000-year-old Roman bath complex is a marvel. Reserve ample time to wander through the adjoining museum, and if you happen to visit on a Tuesday morning in summer, join the tai chi class on the terrace. Or wait to visit until the sun goes down for torch-lit summer evenings.
Jane Austen hung out at the adjoining Pump Room Restaurant. It's a cavernous and classic tearoom/restaurant that's been a fixture since 1793. In Austen's era, Bath was a party spot for Britain's smart set. You can tour the 1771 Assembly Rooms, party-central for gaming and balls back in the day. There's also a fashion museum (free) chronicling the best looks from the 1600s to the present.
The Royal Crescent, a row of 30 Georgian townhouses facing a sweeping crescent-shaped lawn, is another iconic Bath site. One of the 18th-century homes (this one) is open for tours. Fun fact: Women of the day didn't wear "knickers," according to our guide.
Lastly, a visit to Bath wouldn't be complete without, well, a bath in the natural hot spring waters. Head to Thermae Bath Spa, a combo historic and ultra-modern complex with aroma steam rooms and a thrilling rooftop pool.
More: My review of my WOW flight to Bristol from Baltimore-Washington (via Reykjavik).
---
For more on Bristol, visit visitbristol.co.uk. For more on Bath, visit visitbath.co.uk. For more on WOW air, visit wowair.us.