It's been a while since I recorded a podcast but my dad was really sick and my head just wasn't into it. I know he would want me to keep going so I'm back. In honor of my dad's Italian heritage, we're going to talk about one of our favorite countries, Italy! Who better to interview than my good friend Sebastian Harrison, who splits his time between Italy and Los Angeles. RELATED: 5 Survival Tips For Driving (and Not Getting Your Car Stolen) In Italy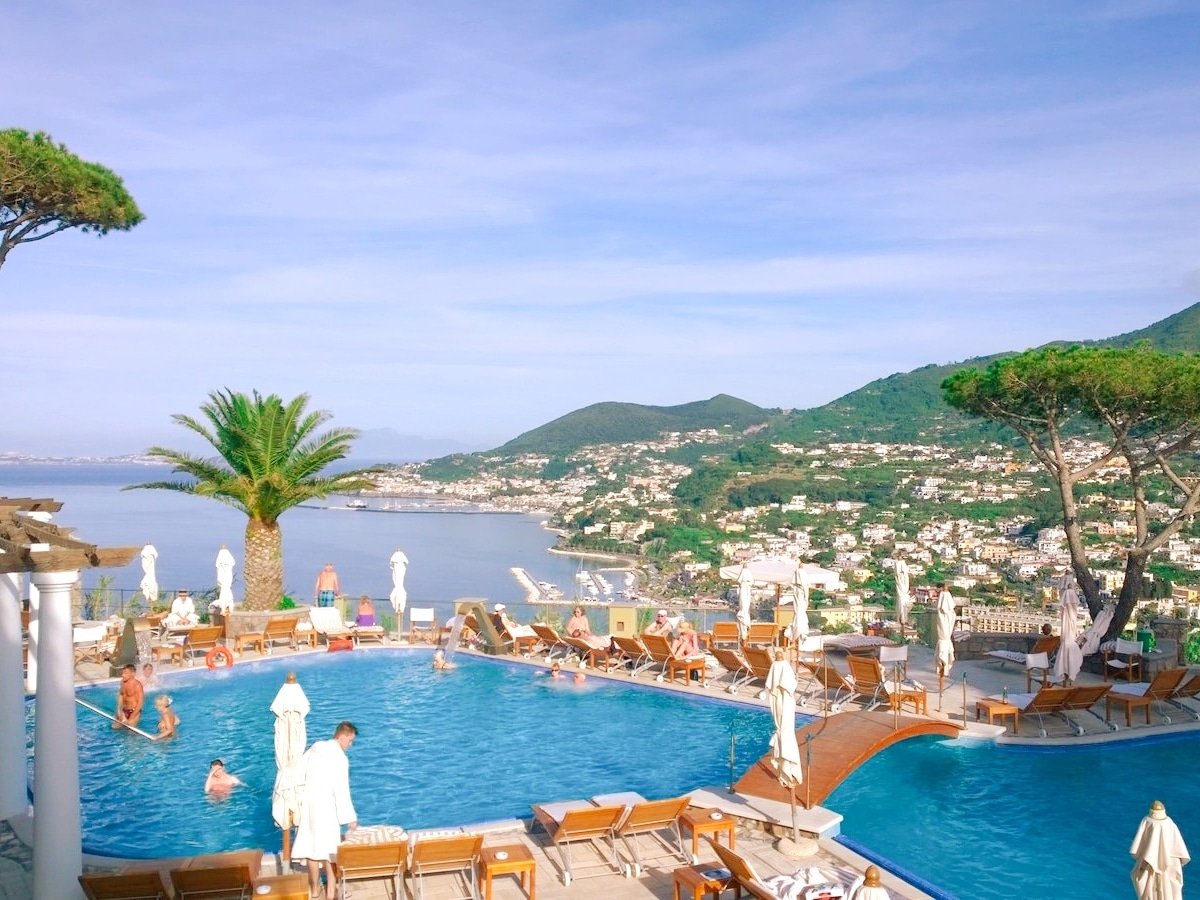 I realize there are a lot of people who are going to Italy for the first time this summer or even repeat travelers like myself who need to either brush up on local customs or learn new tips and tricks. So hopefully these tips from an Italian native will help. You can read some of the tips here, watch my full interview with Sebastian below or listen to the podcast on Apple or Spotify.
1. Don't touch the fruit and vegetables
Some things in Europe are quite different than they are here in America, including acceptable behavior at the local markets. In Italy, for example, you're not supposed to touch the fruit and vegetables. You just point to what you want. Especially if it's something delicate like a tomato, which can get easily bruised. 
2. Carry petty cash
These days in the major Italian cities, you can pretty much pay for everything with a credit card or Apple Pay. But if you're going to smaller towns or visiting the markets, then you will want to have local currency. RELATED: Why You Should Wear a Money Belt When You Travel
3. Don't go to currency exchange booths
Sebastian and I both recommend staying away from currency exchanges and instead getting money from the ATM of a reputable bank. Better yet, find out if your bank at home has a partnership with a bank at your destination so you can avoid transaction fees. Also, be sure your credit card doesn't charge international foreign transaction fees and always pay in local currency. Don't fall for it when vendors ask if you would like to pay in U.S. dollars. RELATED: What Credit Cards Have No Foreign Transaction Fees?
4. Stay connected
Sebastian followed his dad's footsteps and became an actor at an early age. His father is Richard Harrison who has made 130 movies as the lead actor. But he's now in the travel business and created the company Cellular Abroad so he knows everything one needs to know about staying connected while out of the country. Check out his site to learn more about international cell phones, hotspots and SIM cards when you're traveling.

5. Unlock your cell phone
Sebastian says: "What I do is I have an unlocked phone and then I use one of our SIM cards and I mostly rely on the data because nowadays, you can make phone calls with data as well." But if you want to use your phone when touring around or driving he has a data SIM so he can use GPS.
Here's a tip that a lot of people don't know. According to Sebastian, AT&T will not unlock your phone unless it's paid off. T-Mobile will unlock it temporarily for up to 90 days per year. So if you call them up and say, 'I want to unlock it just for the trip' and they say, 'no, we can't do that, it's not paid off,' that's not true. Ask to speak to a supervisor.
6. Use Talkatone
When connected to WiFi, Sebastian uses apps where he can call the U.S. for free. Even if you don't have a data SIM card, you can use your Wi-Fi from the hotel to call back to the United States. He likes the app Talkatone.
7. Don't rent a car in Rome or other major cities
When in Rome or other major cities, Sebastian doesn't rent a car because it's impossible to find parking. Instead, he uses an app called FreeNow because you can't get an Uber unless it's an Uber Black, which costs a lot of money. FreeNow operates like the Uber app but instead of ordering you a rideshare, you get a local taxi and you don't need to speak Italian or the local language (it works all over Europe). You also don't have to exchange money since you connect your credit card to your account. It also keeps the drivers accountable since they won't take you the long way like some did in the past. Here's how to get €5.00 for your 1st trip.
8. Tipping
Sebastian says he always (and it's kind of customary) to leave a couple of Euros as a tip at a restaurant. Let's say the bill is €50, it's customary to leave two or three Euros but he says he would generally leave closer to five.
9. Sicily's secret beach
There are two main airports in Sicily: Palermo and Catalonia. And around those areas, things are a lot more expensive. But near Agrigento, which is the furthest point away from any of these airports, you will find the most beautiful beaches that you've ever seen and nobody's there.
Sebastian gives this example: "I was renting a villa on the beach there for 10 days and it was $1,000 for the whole 10 days and people in the area said, "Oh, you overpaid."
Sebastian's favorite villa is called La Pergola. He says there are no hotels, just Airbnbs. BTW: This is Sebastian's Airbnb he rents out in Rome. 
10. How to spot homemade gelato
Let's end on a sweet note. Sebastian says: "How do you know the gelato is the good stuff. If it's too fluffy and too colorful, you stay away from it." And what's his favorite gelateria in Rome? "It's a little bit out outside of the city center called Juliette. It's near The Pantheon."
About Sebastian Harrison
Sebastian Harrison was born in Rome, Italy and grew up between Rome and Los Angeles. After high school, he followed his father's footsteps and began an acting career in Italy. At 25, he decided that if he didn't go to university then, he probably never would so he enrolled at UCLA where he eventually obtained two degrees. After graduation, he spent the following few years traveling abroad. It was during this time that he came up with the idea of creating Cellular Abroad, Inc., a company that offers affordable cellular service for Americans traveling internationally. Sebastian continues to helm Cellular Abroad but still finds time to pursue his other many other passions, including writing, travel and stand-up paddling. He is married to Livia Pillmann, a Hungarian actress and he has one son from a previous marriage.
KEEP READING:
–10 Best Budget-Friendly Vacation Destinations For 2023
–10 Best Budget-Friendly Destinations in the United States For 2023
–8 Affordable Beach Vacations to Take in 2023
–Free Things to Do in 10 Canadian Cities If You're Traveling on a Budget in 2023
–The 10 Most Instagrammable Tourist Attractions in California
Want more travel news, tips and deals? Sign up to Johnny Jet's free newsletter and check out these popular posts: The Travel Gadget Flight Attendants Never Leave Home Without and 12 Ways to Save Money on Baggage Fees. Follow Johnny Jet on MSN, Facebook, Instagram, Pinterest, and YouTube for all of my travel posts.