My wife, son, and I were fortunate to be among the first guests at the newly reopened and renovated Kilkea Castle Hotel in Ireland. Kilkea Castle is about an hour's drive from Dublin and its history dates back to 1180! That wasn't a typo. Think about the year 1180 for a second. It's mind blowing, isn't it? Well, so is the new hotel that captures the mystical charm of the 12th century.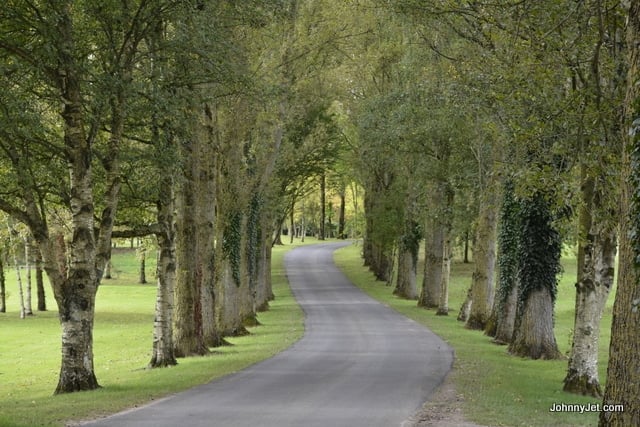 You will most likely be in awe when you drive through the lush countryside and then drive down the long beech-lined driveway. As you can see from the photo above, it's pretty special.
According to their website, Kilkea was "once the medieval stronghold of the FitzGeralds, earls of Kildare, the Castle was built by Hugh de Lacy for one of Strongbow's Norman Noblemen, Walter de Riddlesford. Today it stands proudly ready to extend a five-star welcome to travelers from around the globe."
What's unique about Kilkea Castle is that it provides variety and contemporary accommodations for all budgets.
Inside the castle are 11 luxury guest rooms with lush linens and marble bathrooms where room rates begin at 400 euro ($489 USD) a night.
But there are also 32 lodges that have three bedrooms and a washing machine. They start at 200 euro ($244USD) a night. There are also eight carriage house rooms that begin at 220 euros ($269USD). All rates include breakfast.
Intrigued? Here are 10 reasons to stay Kilkea Castle Hotel in Ireland.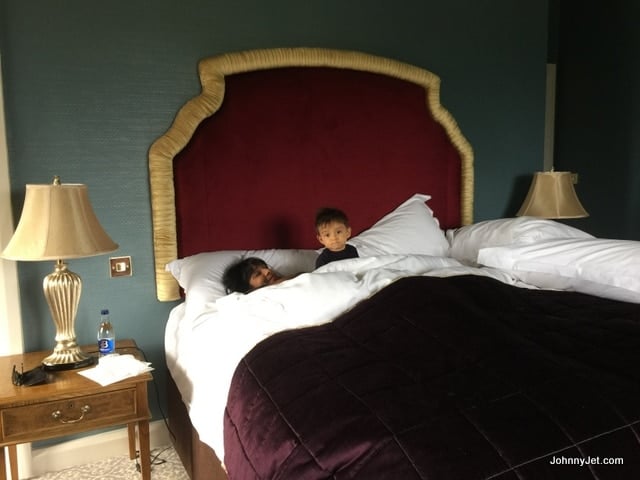 1. You're sleeping in a castle
There's something special about sleeping in a castle; even our little man could appreciate it! The only thing I didn't like is that the walls are on the thin side and there's a ridiculously bright night light, which I assume is a required safety feature.
2. Location
Kilkea Castle Hotel is located in Castledermot, which is in the county of Kildare. It's just a 60-minute drive from Dublin.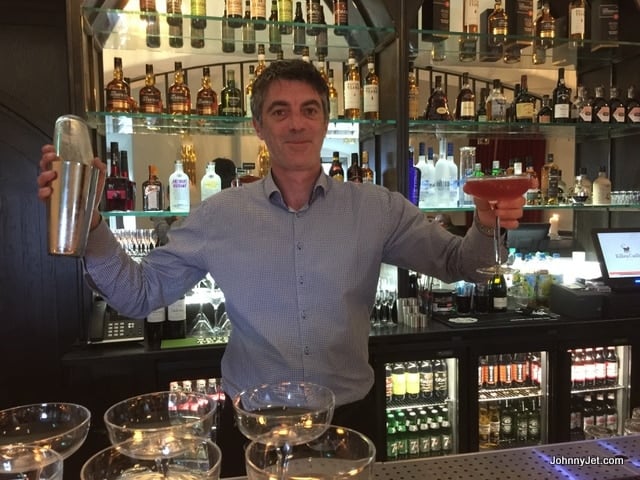 3. The staff are super friendly
This isn't surprising since almost every Irish person I've ever come across has been unbelievably friendly. But it's worth noting just how friendly and charming the staff at Kilkea Castle are.
4. The food is good
Kilkea Castle offers multiple dining options. The Bistro is an informal dining experience and is ideal for the returning golfer or guest who simply loves choice and plenty of it. The Bistro offers all-day dining and is the perfect place to relax with friends and family.
There's a fine dining restaurant in their private dining room located in the castle. Hermione's Restaurant is a simple and sophisticated setting renowned for its Sunday lunch menu and celebrating special occasions.
5. The gardens
Kilkea is set on 180 acres, which includes wonderful woodland and picturesque gardens.

6. The Castle Bar
The Castle Bar is a casual place where we all gathered before dinner. What's cool is that if you want to pour a Guinness, the bartender will let you and show you how to do it the Irish way.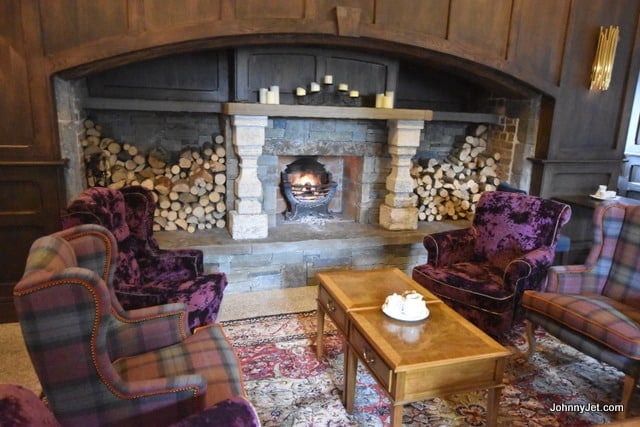 7. A cozy fireplace
Enough said.
8. Archery
My favorite castle activity was archery, a sport that has been around for 15,000 years! I had no idea I had such good aim … I won the competition they set up! It's fun for everyone, including kids. (Photo by Chris Christensen of AmateurTraveler.com)
9. Falconry
Their website says that falconry is a noble and ancient sport and it does offer a unique and memorable experience. The majesty of falcons, owls, and hawks can be experienced amidst the backdrop of the historic castle.
10. Golf course
Did I mention there's an 18-hole golf course? It's length is 6,100 meters (6,700 yards) Par: 70 and the  architects are Jack McDaid and Jim Cassidy. To book a round, call +353 59 9145600 or click here.
Ireland is a special place to travel to since the locals are so friendly and the scenery looks like it's straight out of a storybook. Adding Kilkea Castle to your itinerary will only make it even more memorable.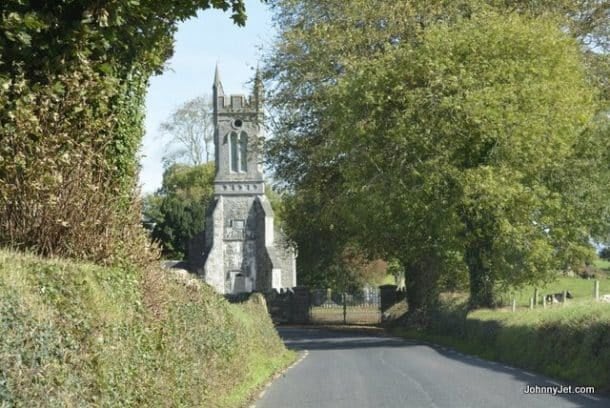 SaveSave
SaveSave
SaveSave