There are 90 Four Seasons Hotels and Resorts in 36 countries around the world, but their flagship was the little black sheep of the company until recently. That's because Izador Sharpe founded the luxury hotel chain in 1960 in Toronto, Canada, and his original, well, was getting a little tired.
Fortunately, the old building is out (it was sold and is currently being turned into condos) and just down the street there's now the brand spanking new Four Seasons Toronto. And it is something the company can boast about.
Since it's brand new and their flagship you know they put a lot of heart and soul in it. It opened in October of 2012, but I first visited in 2011 to go on two separate hard-hat tours while filming Hot Spots 2012 for the Travel Channel. I saw first-hand all the love they put into building it, and the new hotel is awesome.
Last week, I got to experience the finished product, and here are my 10 reasons to stay at the Four Seasons Toronto: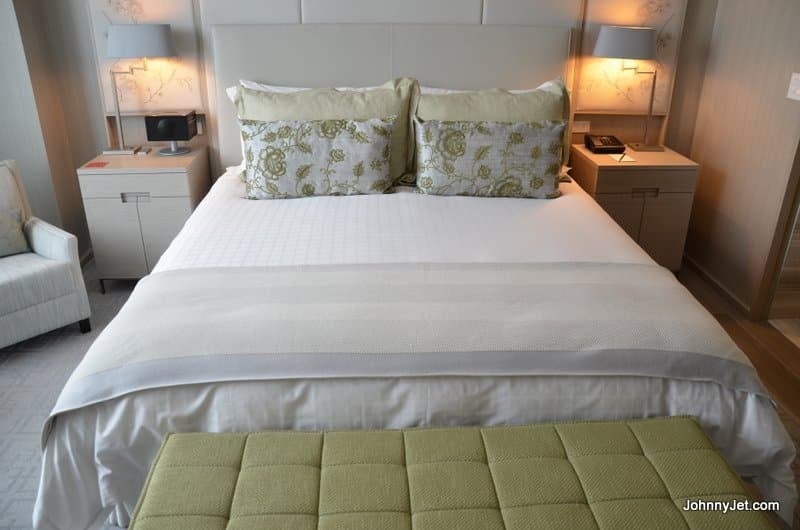 1. Rooms
There are 259 rooms, including 42 suites, in the 55 storey main tower. There's also a 26 story residential tower with 210 units. The interiors in the hotel were designed by Toronto based Yabu Pushelberg and were tastefully done. Since Natalie, my wife, was with me, and she specializes in writing about design I will let her describe them to you (story coming soon). But my only room disappointment was that there weren't any electric blinds.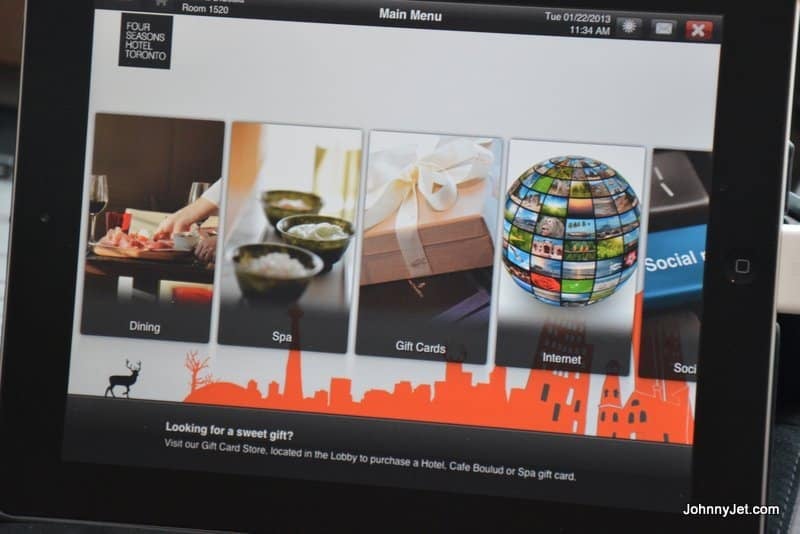 2. Ipads
One of the highlights is that there's an iPad in each room that's loaded with all of the hotel's services and menus (food and spa). There's even a wake up call app. But don't checkout with the Apple product in your bag, otherwise it will set you back $1,000. What's nice is that the hotel offers free basic internet, but if you want the good stuff, which goes four times faster, it costs $15 a day.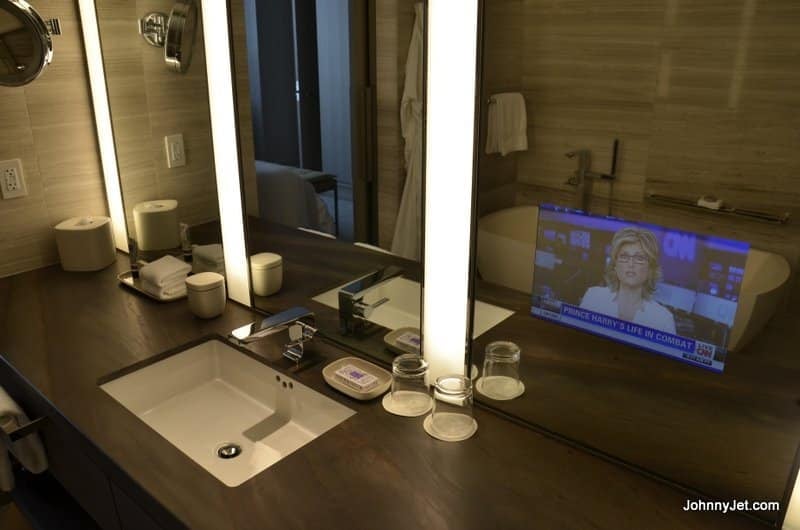 3. Bathrooms
The bathrooms, like the rooms, are luxurious. They are full of granite and have a separate shower and tub. Unlike most hotels I've been to the tub fills up superfast. There's a TV embedded in the mirror so you will never be bored, and the showers are stocked with Etro toiletries. The only misses were they don't have heated floors or one of those sleek, expensive Japanese Toto toilets that practically do everything for you.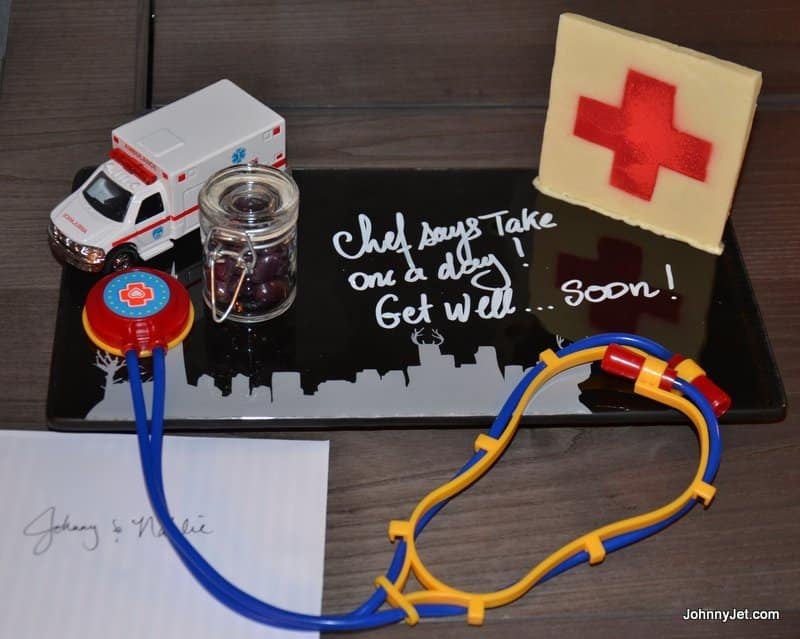 4. Great service
Without a doubt what sets Four Seasons hotels apart is their customer service. They don't miss a beat. When checking in the bellman discreetly radios ahead to the front desk so they welcome you by name, and it doesn't stop there. One of the most notable examples was when they learned Natalie had cut herself at work and had to get stitches. They sent the above treat up to our room.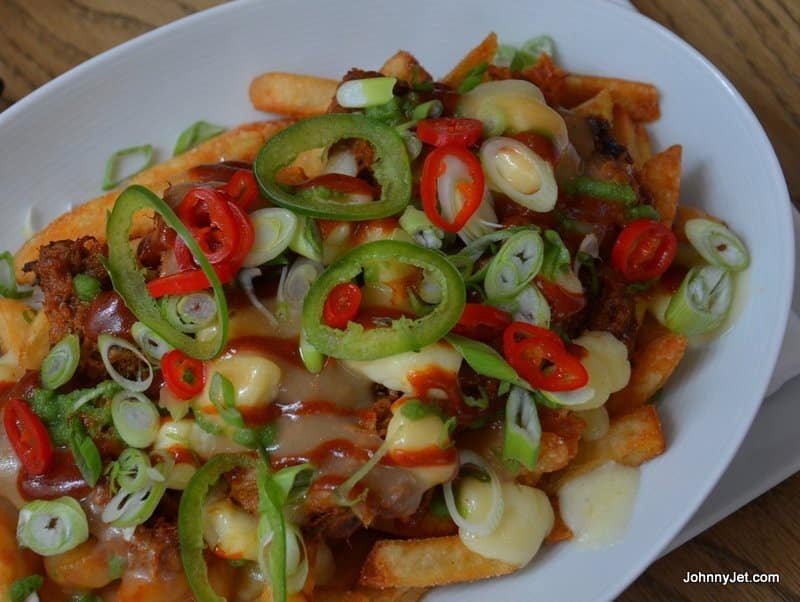 5. Firehouse Poutine
Michelin-starred Chef Daniel Boulud manages both the hotel's restaurants. The one on the lobby level is called dbar which features casual dining and has ridiculously delicious Firehouse Poutine that's made with pulled pork, jalapenos, gravy and squeaky cheese ($15).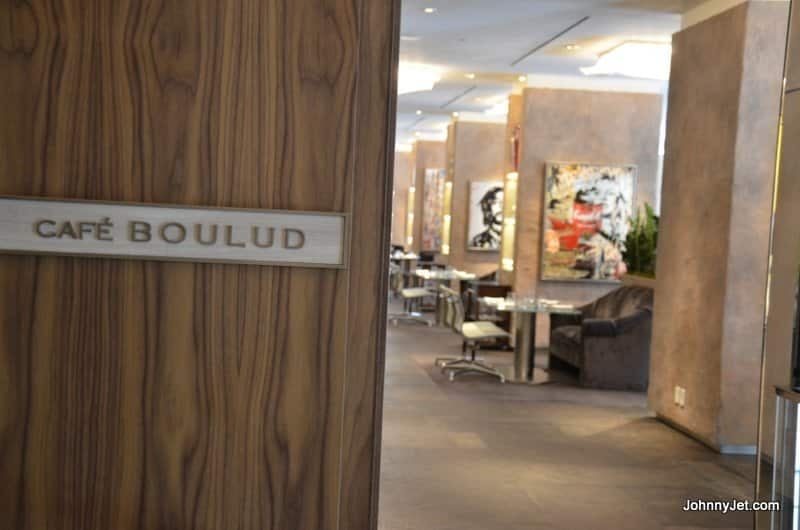 6. Café Boulud
Directly above dbar is Café Boulud which serves the chef's savory culinary creations like Velouté de Châtaigne (cream of chestnut, celery, Pink Lady Apple, and Truffle Chantilly for $14) or grilled Ontario lamb loin with crispy belly, spiced eggplant fregola sarda, and Tzatziki for $32.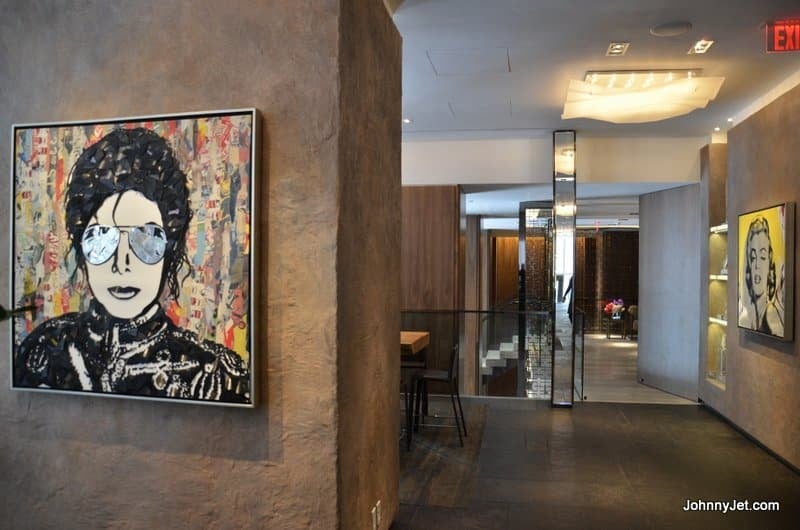 7. Artwork
The hotel has a dandelion motif and the most striking piece is above the reception desk. The hotel has more than 1,700 works commissioned from Canadian artists displayed throughout the Hotel. The most interesting displays are the pop art Andy Warhol like paintings in Café Bould. What's interesting is that they were chosen by Rosalie Wise Sharp, Isadore Sharp's wife.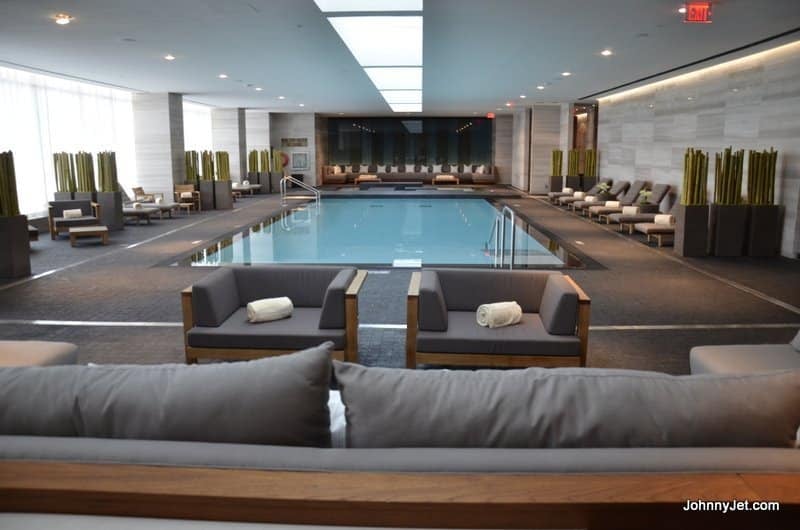 8. Spa
The Four Seasons Spa is the largest luxury hotel day spa in Toronto with over 30,000 square feet (2,787 square meters) and 17 treatment rooms. Just like at any luxury hotel, massages aren't cheap, $160 for 60 minutes or $230 for 90 minutes. But one thing is for sure, they are amazing. My masseuse, Rachael from Costa Rica, was one of the top five I've ever had. She was strong, spent time on all my hot spots and delicately stretched me so when we were done I felt like Silly Putty.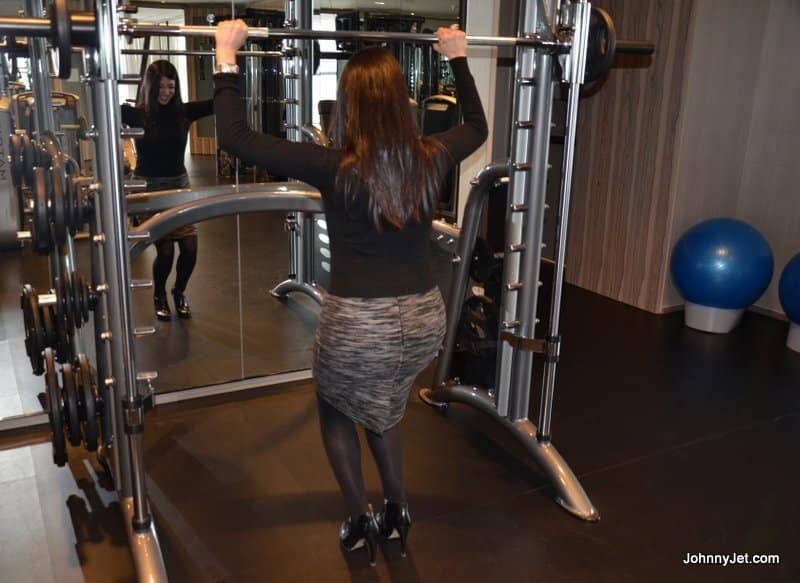 9. Pool/Gym
I didn't find time to swim in the indoor pool or hit the 3,500-square-foot (325-square-meter) fitness center with state-of-the-art equipment. It's sad, I know, especially since it's open 24-hours. The coolest thing in there were the running machines which have video of different jogging trails throughout the world.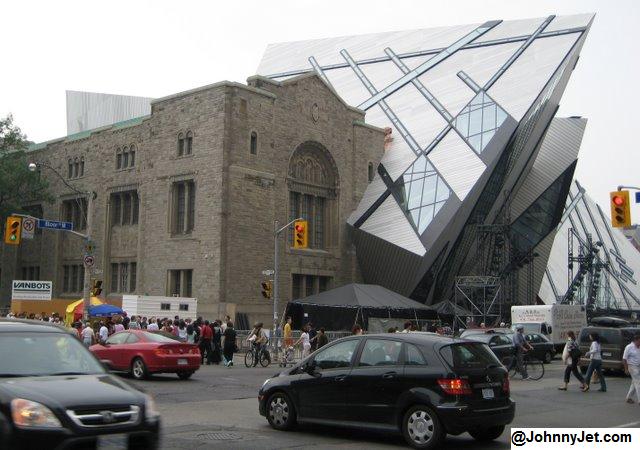 10. Location
The Four Seasons Toronto is in the heart of Yorkville with just a short walk to chic shops, restaurants, and world class museums. It's just minutes from the financial and entertainment districts, so you will never run out of things to do or see.
With the addition of the new Four Seasons Toronto the city is solidifying itself as one of the premier cities in the world, and Izador Sharpe and company can proudly advertise their newest hotel.
RELATED: