I just got off of a sailing of AmaWaterways' Black Sea Voyage with my wife, Natalie. It was quite the experience, as we visited five countries, three of which we had never been to before. Can you believe we've been to 55 countries now as a couple? Not bad! We still hope to make it to at least 100 of the 194.
You can read my 17 reasons to go on an AmaWaterways river cruise here—but below are my 10 reasons you need to go on a Lower Danube river cruise, period.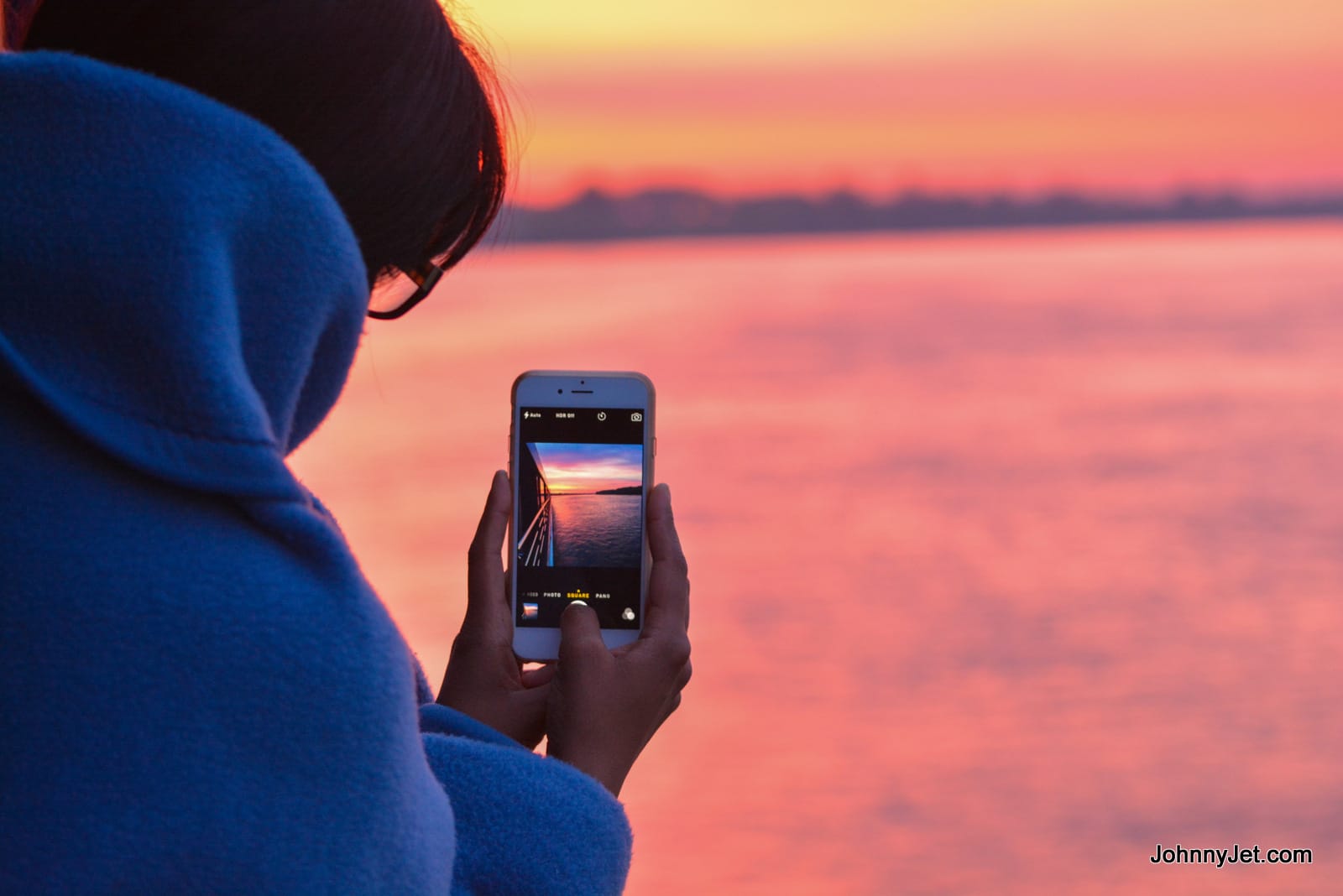 1. Sunsets and sunrises
Chances are, you're going to be jetlagged from the long trip to Europe so I highly recommend taking advantage of the fact that you're waking up early (or going to bed late) to catch some of the most beautiful sunrises you will ever see. Watching the sun come up over the Danube is pretty much perfect. Ditto for sunsets.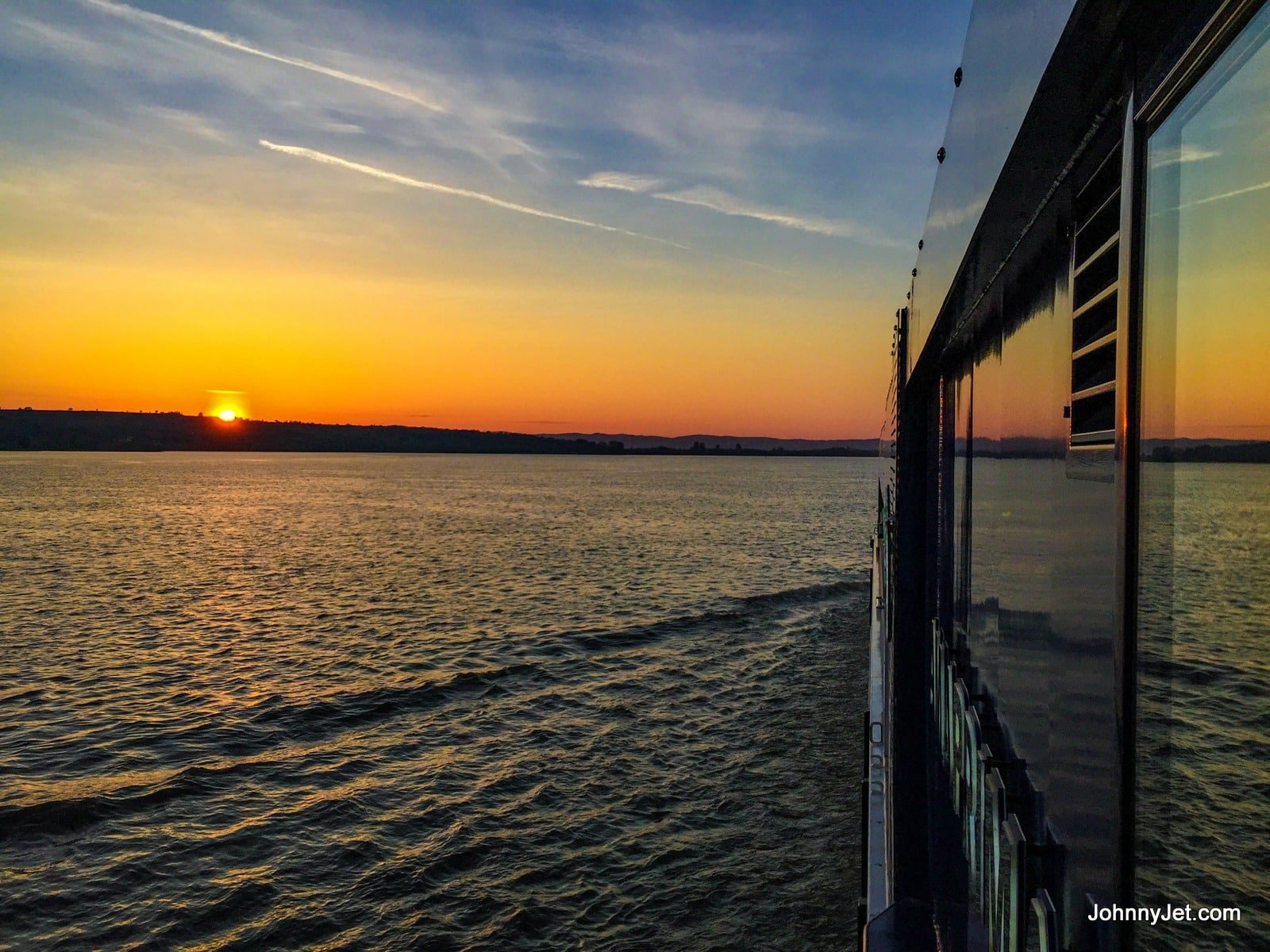 2. The landscape
The landscape along the Lower Danube is spectacular at times. Leave the curtains in your cabin open so you don't miss any of it. For the first couple days, if you start in Romania like we did, the landscape is just okay, but it really starts to get good as you exit Bulgaria and it only gets better as you sail up through Serbia, Croatia and then Hungary. Whatever you do, don't miss the entry into Budapest even if it means waking up in the middle of the night or waking up early, as it's one of Europe's most beautiful cities. The parliament buildings are all lit up and it's one of the most beautiful sights you'll ever see.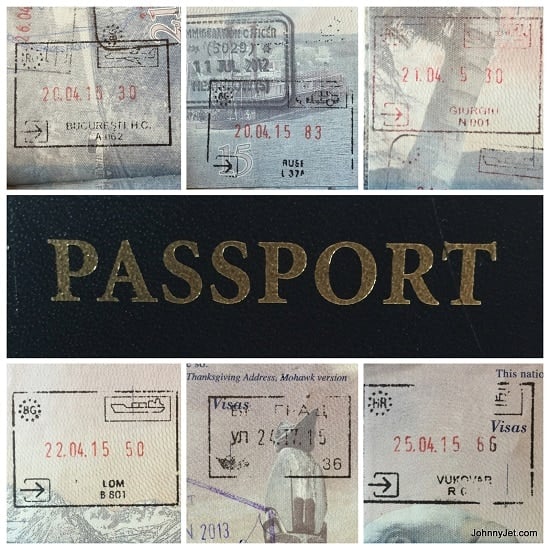 3. Passport stamps
Want to add stamps to your passport? Then this is the cruise to go on! Because many of the countries on a Lower Danube itinerary are not part of the Schengen area (an area of Europe where 26 countries have abolished border control), you'll get stamped in and out of all the countries on your trip. When you land in Romania, you'll pick up a stamp, and when you cross the border into Bulgaria, you'll pick up another. When you board the ship, they'll hold on to your passport and when you get it back, it'll be full. If you're a passport stamp collector, you'll love this.
Tip: Make sure you have plenty of spare pages in your passport before you go. If you don't, get extra ones added before December 31, 2015, and if you're about to renew your passport, request extra pages with it.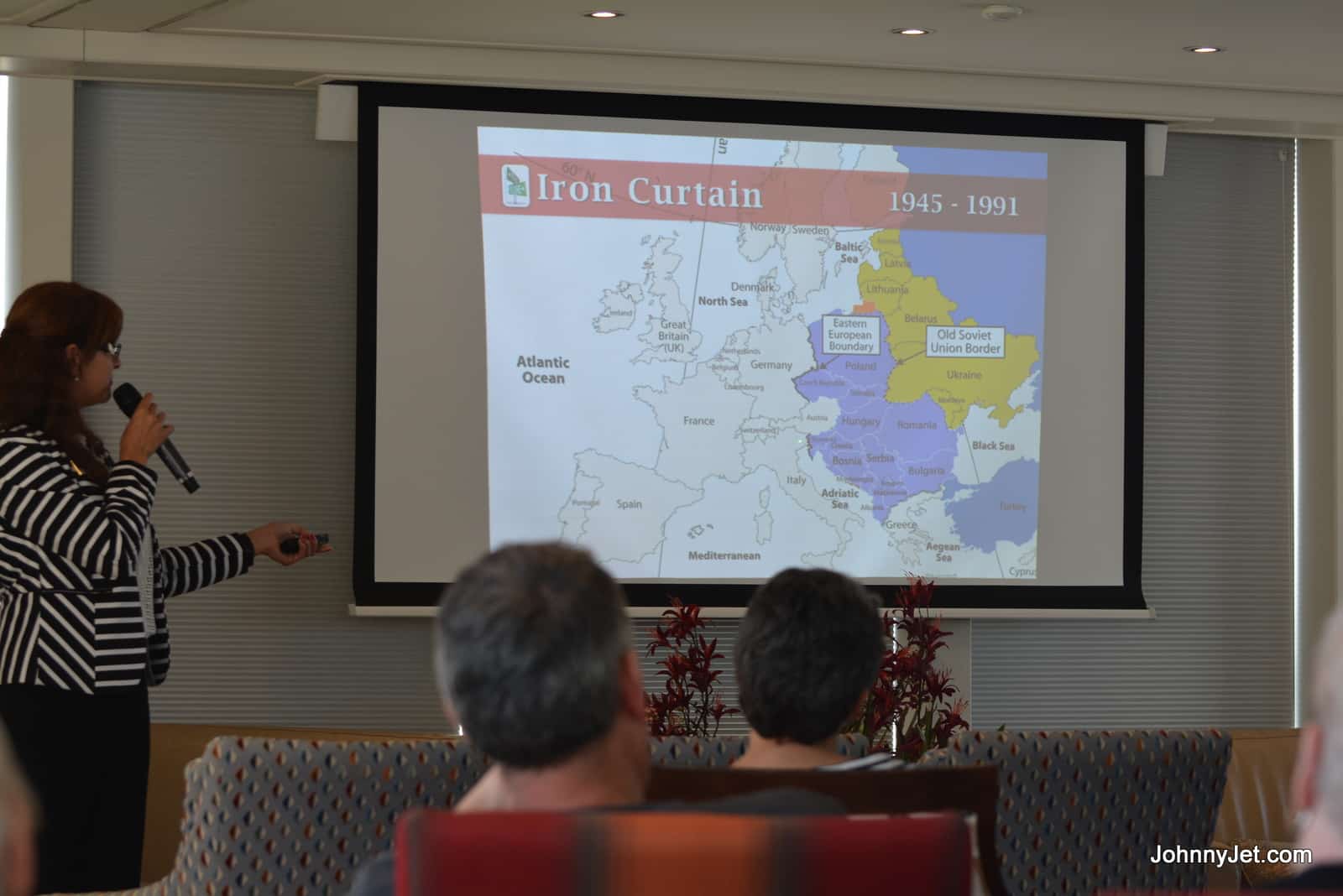 4. History lessons
As you can imagine, traveling through so many countries exposes you to a lot of history. You'll hear personal stories from locals and you'll see some of the recent war destruction, which will give you so much more appreciation for and understanding of what the people of these countries have had to endure. In fact, I think I learned more about Europe at one session hosted by our AmaWaterways Cruise Manager than I did in all of college. There's something about learning history and then immediately seeing it first-hand that makes so much more of an impact.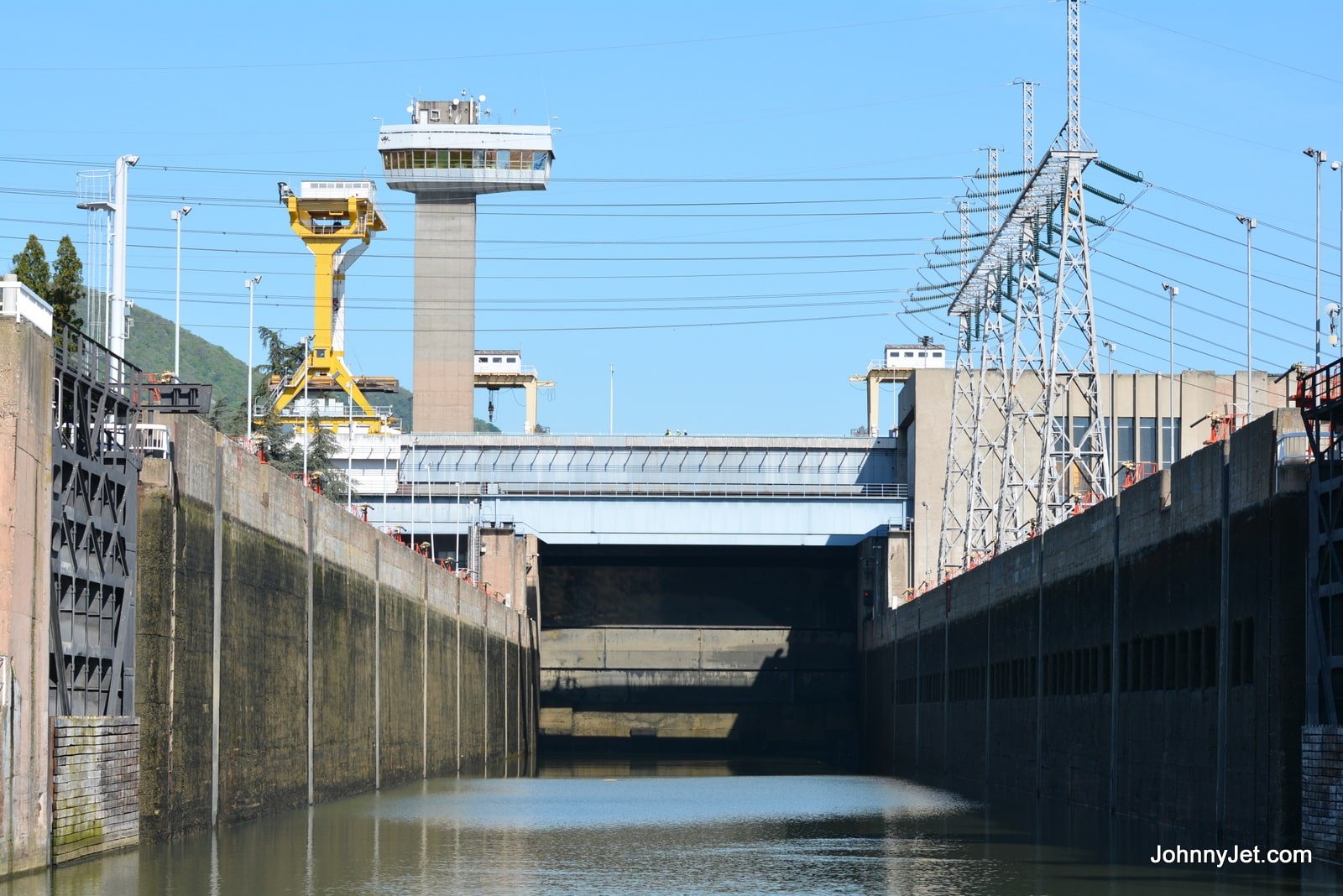 5. You don't go through a lot of locks
If you took a Danube river cruise from the beginning to the end, you'd go through 70 locks. Arguably, the most popular Danube segment is from Budapest, Hungary to Passau, Germany and that trip means 18 locks. It's interesting to go through locks the first couple of times, but after that, it's no longer novel. And when you go through them at night, you can hear a lot of noise and it can interrupt your sleep. On top of that, if your side of the ship is pressed up against the wall, it can feel claustrophobic. (If that happens, just go to the top deck or to the other side of the boat). The best part about a lower Danube cruise, specifically, is that you'll only go through the perfect amount of locks: two!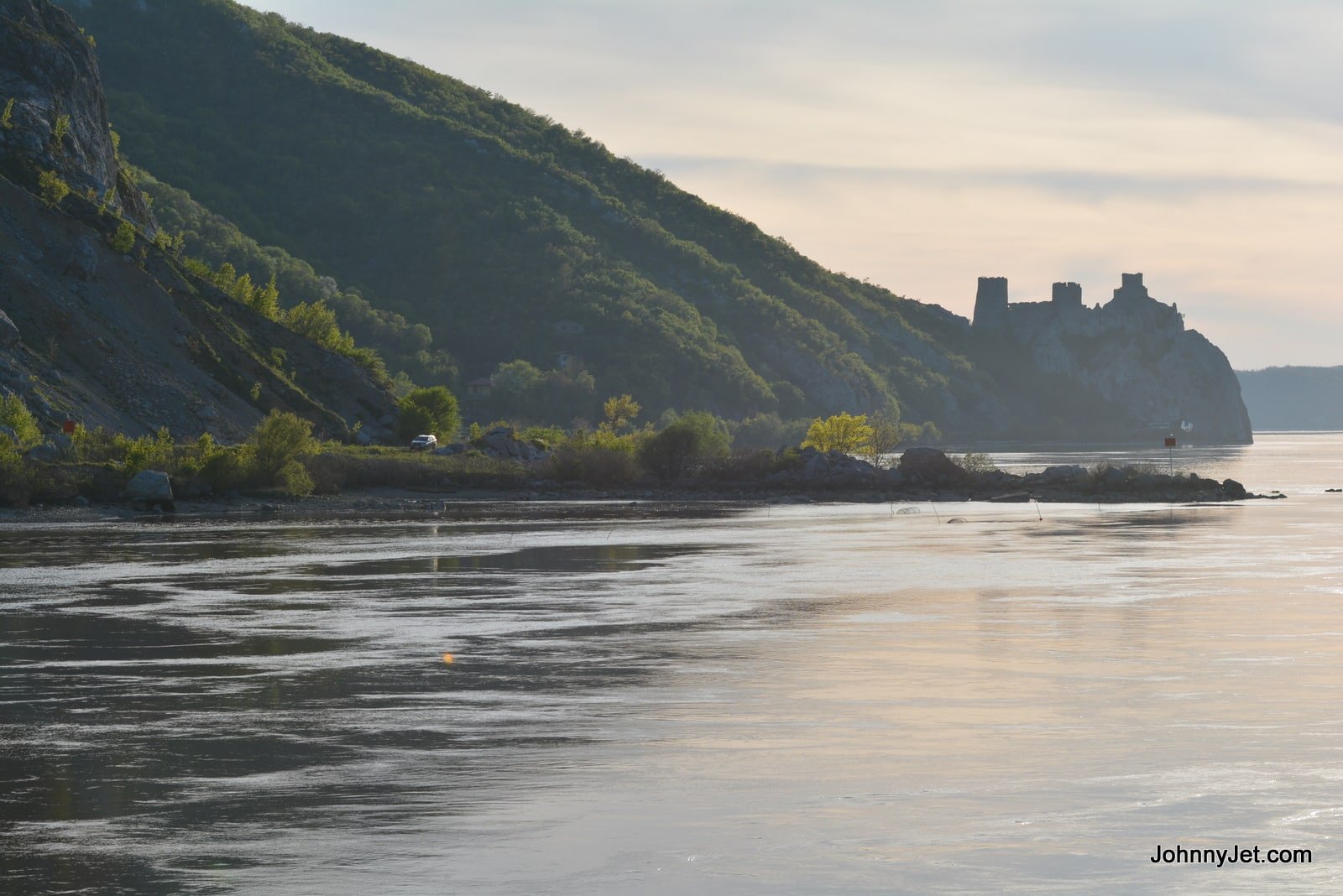 6. The Iron Gates
Speaking of locks, the more popular of the two is called the Iron Gates. Iron Gates has multiple meanings, referring in some cases to the huge lock and others to the dam system used to control the water flow between Serbia and Romania. But most Danube cruisers use the Iron Gates to refer to the mountainsides of both Romania and Serbia that hug the Danube for about 84 miles (134km).
It takes about 90 minutes to sail through them, and of course, I had passed out from jetlag right after clearing the lock. Fortunately, I woke up at the tail end, in time to see the medieval fort at Golubac on the Serbian bank. This is by far the most scenic part of a Lower Danube river cruise with the exception of Budapest. Natalie said the scenery is so beautiful that it reminded her of sailing through the Norwegian fjords, home to some of the lushest landscapes I've ever seen.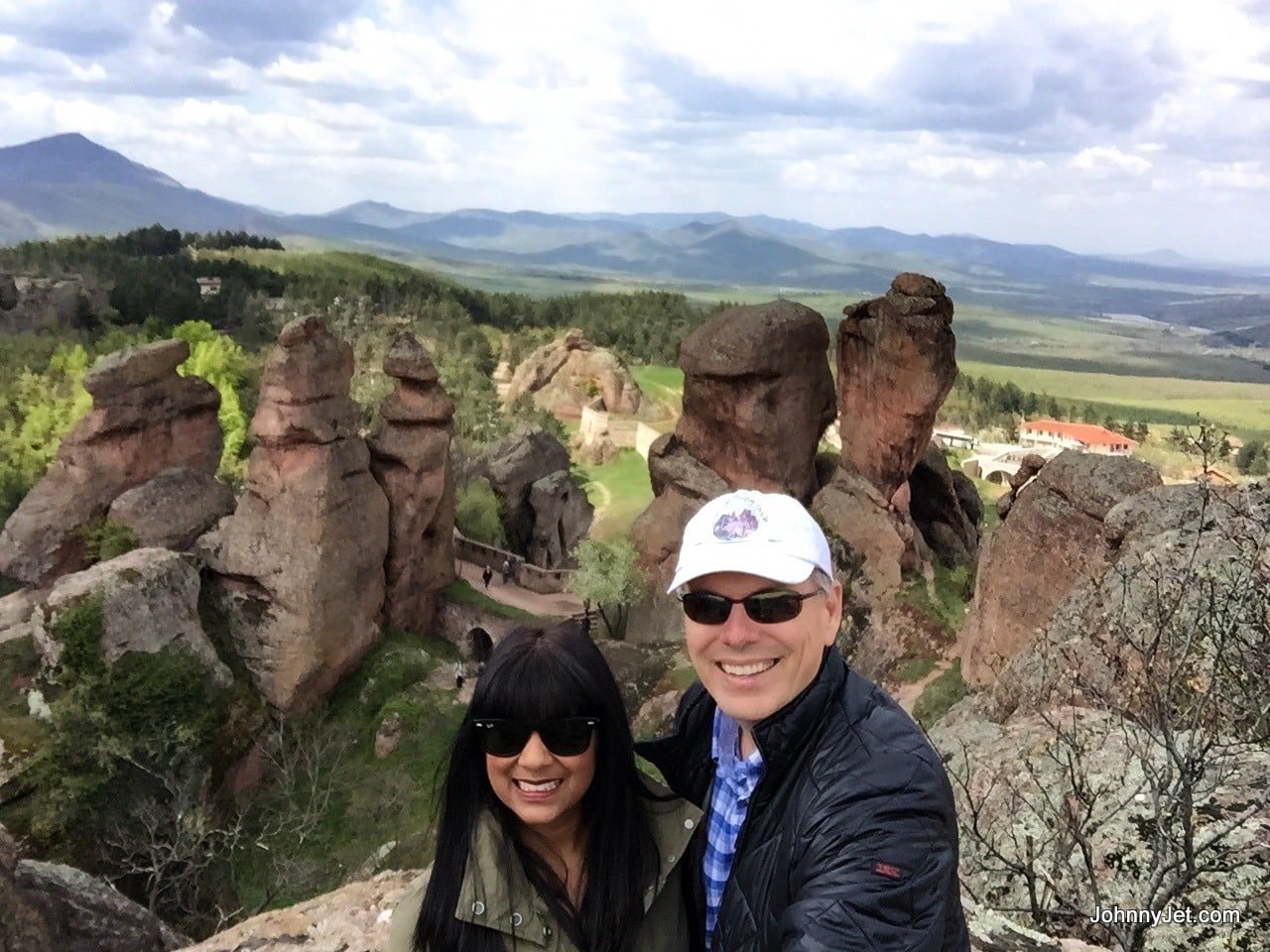 7. The rocks of Belogradchik
The rocks of Belogradchik in the forehills of the western Balkan mountain range (in the Stara Planina Mountains) are so incredible that in 2011, they were added to the UNESCO World Heritage list. Belogradchik, which means "small white town," is surrounded (to the west) by enormous red sandstone formations (the rocks) that date back 230 million years and which used to comprise the ocean floor. The mountains contain groups of rock figures resembling people, animals, fortresses, pyramids, and different objects with varying sizes—from a few meters to several-dozen meters. It's a 90-minute drive from the port of Vidin to get there, but totally worth it as one of the highlights of any Lower Danube river cruise.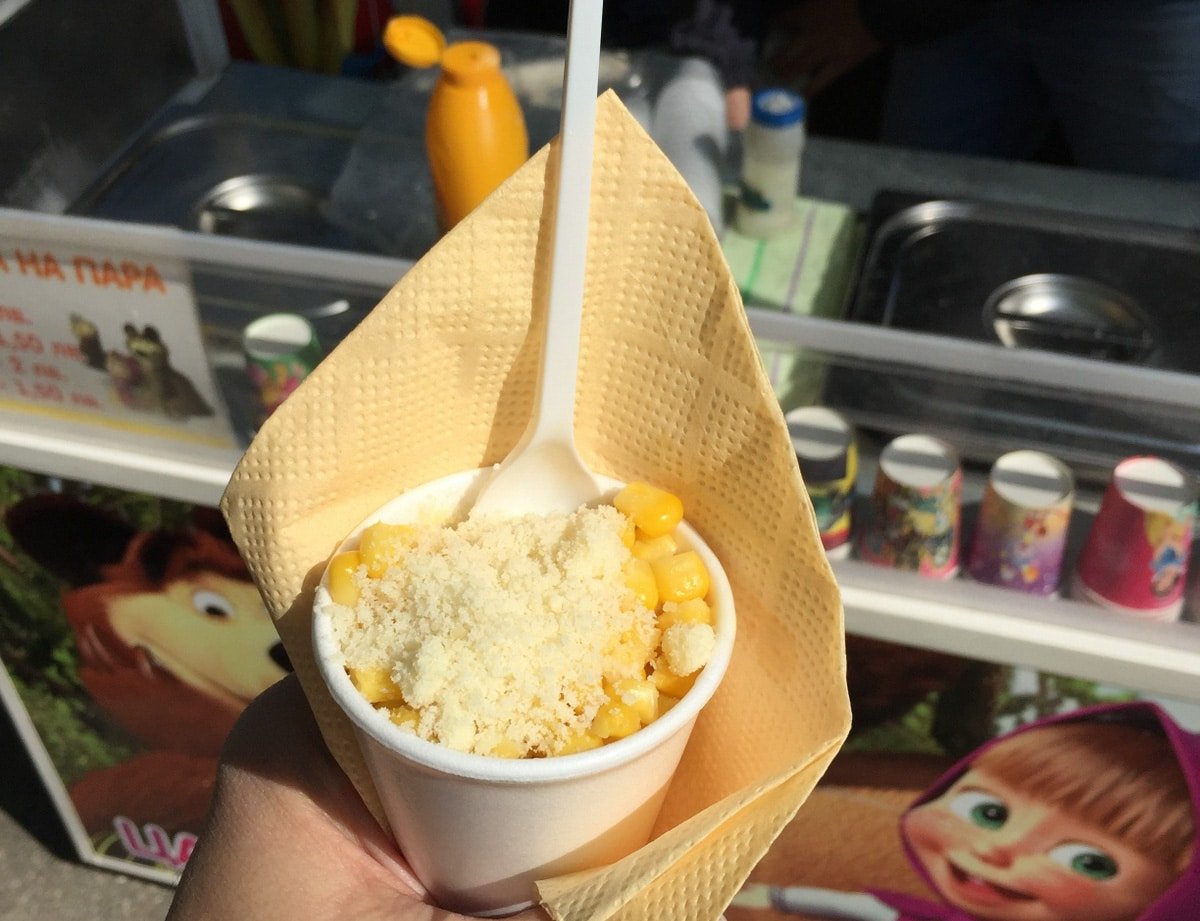 8. Local food
One of my favorite things about traveling the world is trying local cuisine. Most (if not all) of the river cruise lines will serve local foods at mealtime, so you'll get to try traditional dishes from a variety of places. In Hungary, you can sample authentic goulash, and in Bulgaria, I tried banitsa, made of dough and stuffed with a variety of things like cheese, spinach, rice, and meat. In Serbia, try the leskovacka muckalica, which is braised pieces of pepper, tomato, onion, paprika, and thin slices of grilled meat. Then when you're in port, you can pop your head into any restaurant or bakery and sample more.
Tip: If you're only making a small purchase, most places won't take a credit card so it's good to have local currency with you. I found that most places accepted Euros but will typically give change in their local currency. You can use any leftover money for tips for the crew members onboard your ship.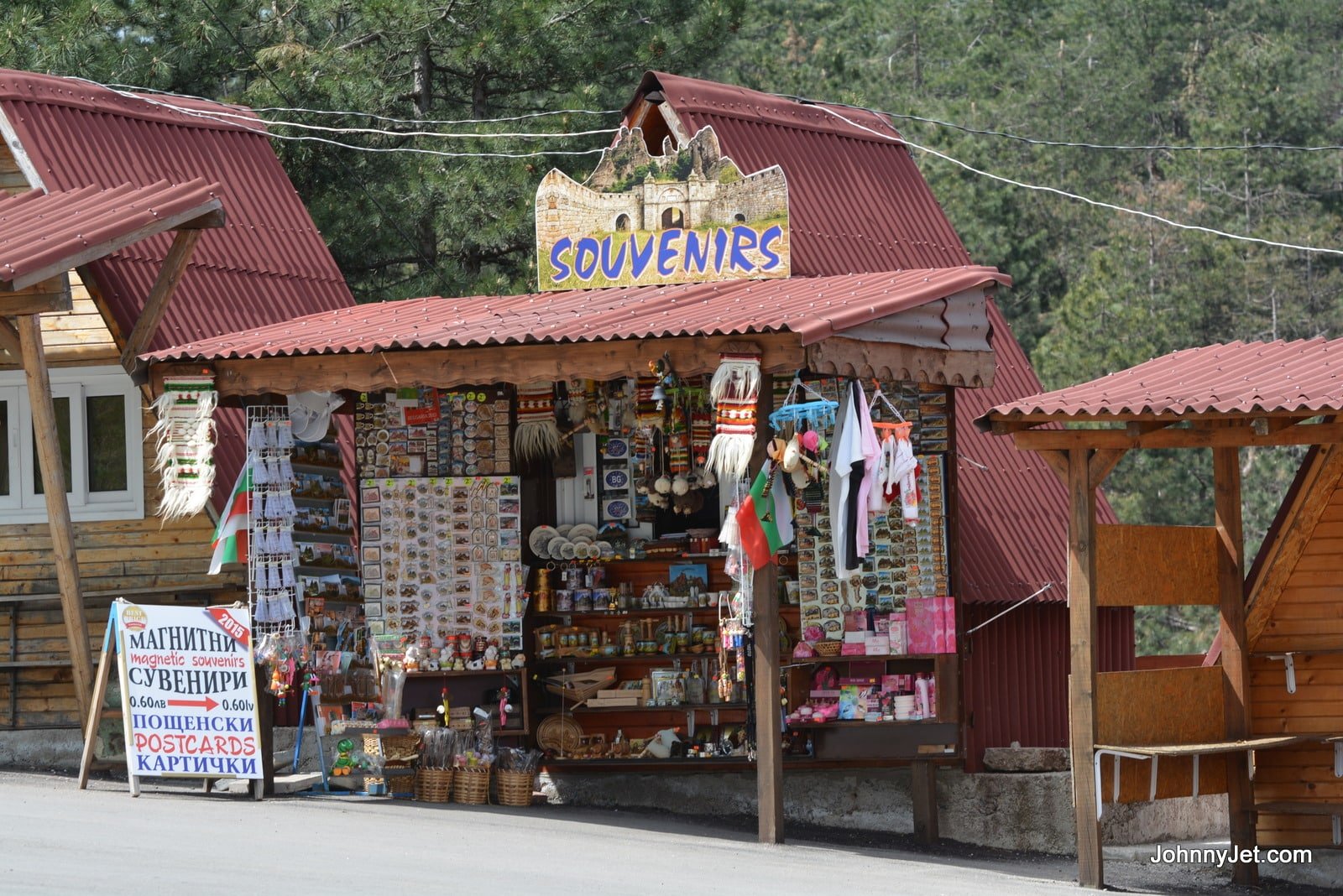 9. Your dollar will go further
Travel can be expensive but in Central and Eastern Europe, your dollar will go further. I visited a grocery store in Croatia and bought three bags of potato chips, 15 candy bars (for my niece and nephews back home) and a box of chocolates, and the cost was half of what I was expecting to pay. My wife bought a dress for 100 Kuna in Croatia, which worked out to be $14 versus the $50 she probably would have paid at home. When I arrived at Belogradchik in Bulgaria, I realized I'd forgotten my hat (and after having lip cancer last year, I have to be extra vigilant when it comes to sun protection). I thought I'd get hosed at the souvenir shop but a hat and a magnet together cost me under $5.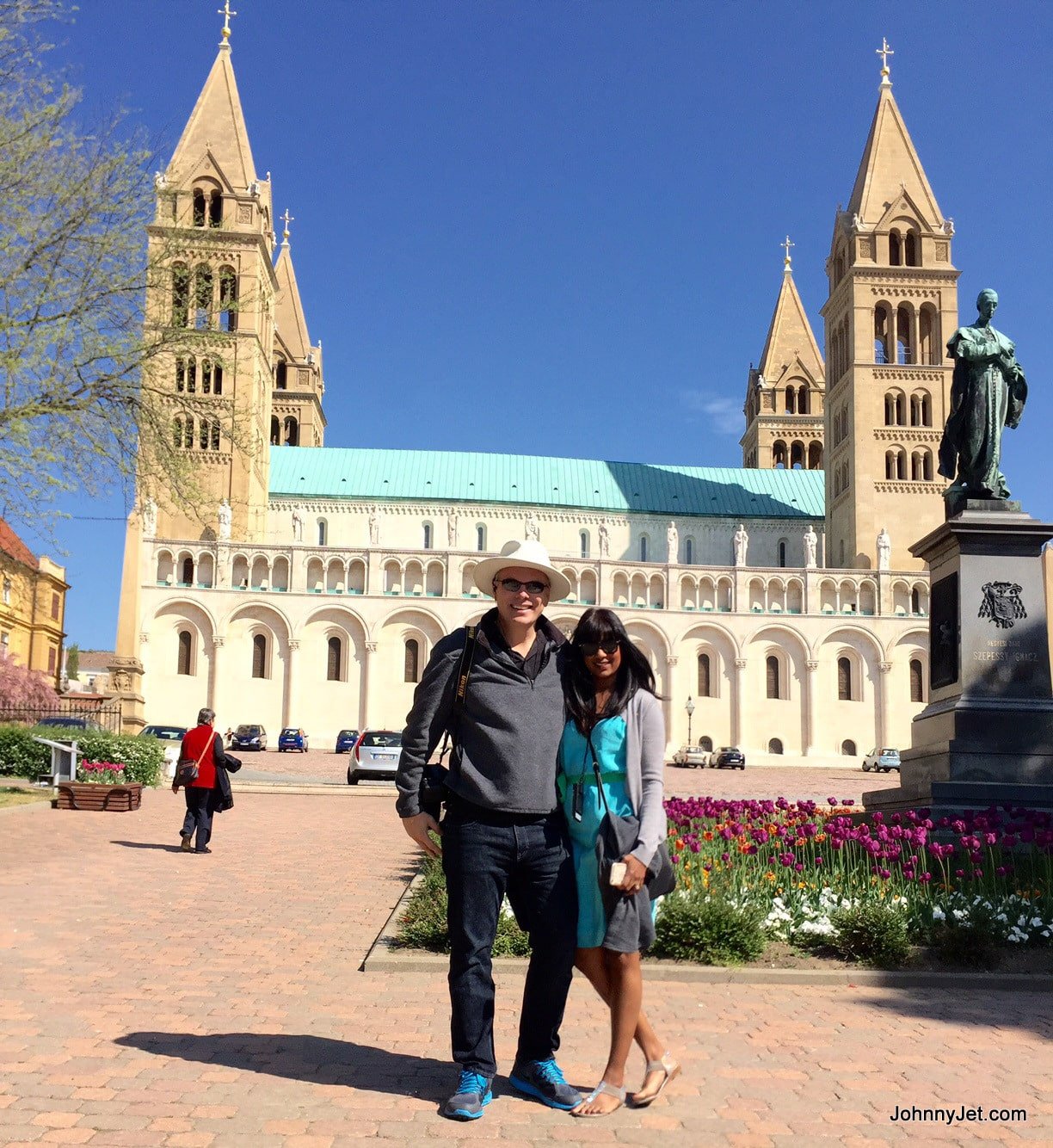 10. Lesser-known destinations
Unless you have Central or Eastern European roots, you're probably not going to need to spend a week in any of these countries—although that really just depends on what kind of traveler you are. But if you're planning a trip to Bulgaria on your own, chances are you'll be going to Sofia. The great thing about river cruising is that you'll be introduced to lesser-known rural communities that you probably have never heard of and wouldn't otherwise see—and they're worth it! Novi Sad in Serbia and Pécs in Hungary are two examples of towns you'd probably miss if you were traveling on your own.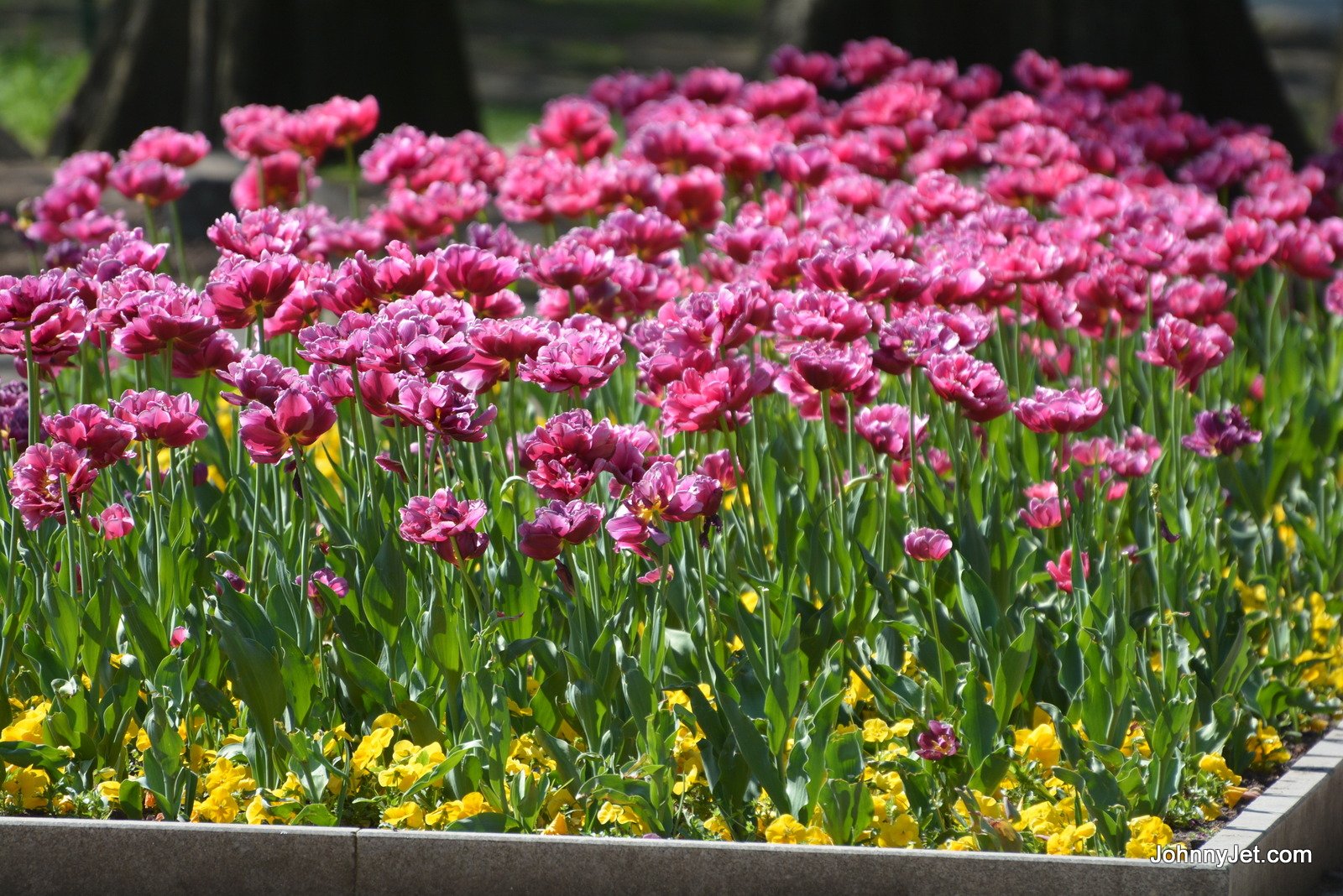 One of the things I like most about river cruising is that you only have to pack and unpack once, instead of packing up your bags each time you're headed to a new destination. The other thing worth mentioning is the flowers, which were really unexpected. In every single place I visited, the flowers were absolutely beautiful. And they're everywhere! Bright and colorful blooms can be found all over the place and they'll really make your day.
Want to cruise? If you'd like to speak to an agent, we've partnered with Cruise Planners—a top-rated travel agency—to help you plan your perfect trip. Contact Mike Gelman (1-800-724-5868) and tell him Johnny Jet sent you!
Have you been on a Lower Danube river cruise? Please share in the comments below which cruise line you took and what you thought!