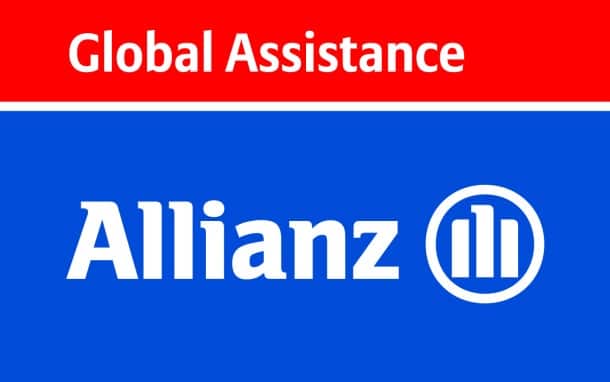 This weekend is the annual New York Times Travel Show, by now a fixture on the travel calendar. As in past years, tourist boards, tour operators, travel media, and travel innovators of all kinds—from all over the world—will be on the floor at the Javits Center in New York City sharing the latest in travel products, hot destinations, booking strategies, career help, and more. I'll even be speaking for travel professionals on Friday at 10:15 am ET as part of a panel called "The Power of Influencers"!
In the spirit of spreading travel know-how, this week we're partnering up with Allianz Travel Insurance to give away one of their Go Bags to one lucky winner!
Allianz, of course, provides coverage options and concierge services that protect against trip cancellation, medical emergencies, unexpected expenses, and more through one of the world's largest insurance travel networks. They know travel insurance, and travel (which is why I'm a brand ambassador), and that's what's led them to pack all this knowledge into the new Go Bags—"compact, must have collections of travel items suited for all types of travelers."
Here's more from Allianz on the bag, which is not available for retail sale:
The Allianz Global Assistance "Travel Smart" Go Bag contains all the essentials needed to make your next vacation as easy and carefree as possible.
Here's how to enter:
Use the form below to sign up for my newsletter, and follow me on Twitter, Instagram and Facebook for additional entries. If you're already a subscriber/follower, just check the appropriate boxes. You can also use the form to collect a handful of further bonus entries by following Allianz on Twitter, Instagram and Facebook—and for one last entry, you can agree to send out a preset tweet noting that you've entered to win.
Dates:
The contest will run from today, Monday, January 19, 2014 until Friday, January 23, 2014 at 10:15 am ET—exactly when I go on to speak at the show!
The fine print:
All official rules apply. Also, terms and conditions apply. The Go Bag is a product of Allianz Global Assistance US and is not available for resale.
Good luck!
[promosimple id="67c8″]