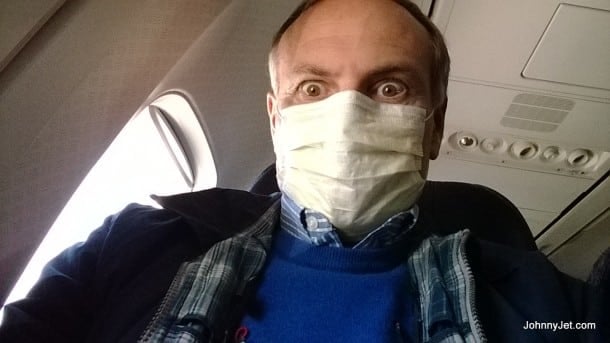 I don't know about you but the only thing I hate more than a really turbulent flight when I fly is a rude passenger. The other day, there was a woman in my row who wouldn't stop coughing and she wasn't covering her mouth! I was in the aisle seat and she was in the window seat, so we had a person in between us, and I didn't know what to do—so I posted this question on my Facebook page:
There's a woman on my flight that won't stop coughing and she's not covering her mouth! Should I:
A. Give her dirty looks.
B. Ask her politely to cover up.
C. Put a mask on.
D. Hand her a mask.
E. Kick her ass?
F. _____________ (Write your own.)
Let me know what you think in the comments section of this page. I'll give the funniest answer a free in-flight Gogo session!